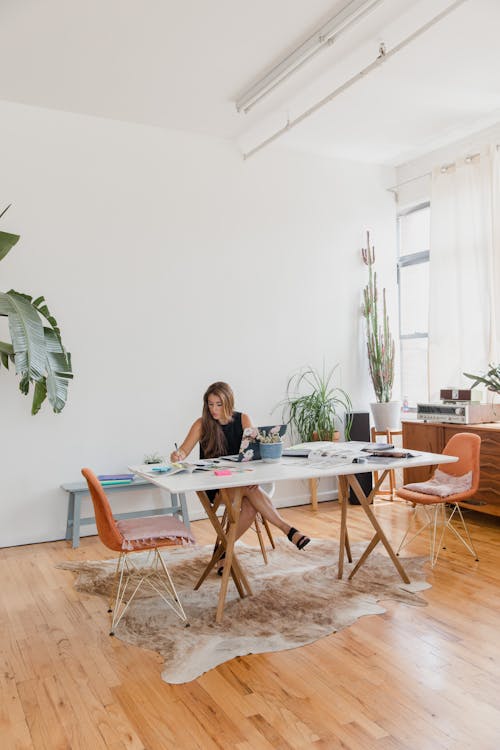 Documents play an essential role in protecting the interests of the business and its owners throughout a company's lifetime. Having the right kinds of documents in place when you start is essential to your continuing success, but which forms and contracts are considered vital?
There are five essential legal documents that will help you meet your business needs, whether you're looking to get past the startup phase or looking to scale.
Employment Offer Letters
An easy way to protect your business from misunderstandings and legal liability is to ask prospective employees to sign an employment offer letter. A good letter will include:
Information about the job offer, including responsibilities, salary, and benefits.
That the employee is "at-will," meaning they can quit or be terminated.
The requirement to sign a Confidentiality and Invention Assignment Agreement.
A paragraph stating this letter is the entire agreement is binding and can't be amended.
Employment offer letters should include all required tax documents, like Form W-2 or Form 1099-NEC (for independent contractors). Use websites like FormPros to gain access to binding forms and contracts, like employment agreements, that your business can use for compliance.
Confidentiality and Invention Assignment Agreement
Employees and independent contractors have access to your company's confidential information. Even if you're not concerned with your employees leaking product or service info, you still need to ensure their ideas, strategies, and inventions are owned by you alone.
A Confidentiality and Invention Assignment Agreement covers both scenarios, as it settles the confidentiality issue and allows you to retain copyright over your work products. If you wish to have professional investors or venture capitalists, you'll need this agreement in place.
Loan and Lease Agreements
It's common for businesses to enter into a Loan Agreement with financial institutions or purchase a lease for a retail or office space. You need to ensure these documents spell out a number of key issues, don't include too many "gotchas," and feature the following:
For Loans: The total cost of the loan, payment schedule, and prepayment policy.
For Loans: Flexibility of loan, the right to cure defaults, and warranties.
For Leases: The size of the property, what it can be used for, and if it can be extended.
For Leases: The landlord's obligations, whether you can sublet, tax burdens.
Most leases will come with a loan attached to them, but not all loans will come with a lease. Keep your Loan Agreements and leases on file electronically in case you get audited by the IRS.
Stock Purchase Agreement
Startups need to raise capital, and they often sell stock in the company to achieve the amount they need. A Stock Purchase Agreement can be as long as 200 pages, as short as 50, and are given to investors. Businesses must use this document to protect their business capital.
A Stock Purchase Agreement will include information about the stock itself, like the share's price, the type of stock being sold, and how many shares are included in the agreement. It's in your best interest to seek advice from a corporate counsel before drafting this document.
Website Terms of Use Agreement
Most businesses will have a website, but you'll want to make sure you include various components that keep it safe and secure. Always include the following in your terms of use:
Acceptance of Terms
Cookie Usage
License to Use
Acceptable Use Policy
International Compliance and Use Terms
User accounts Terms
Privacy Terms
Modifications of Site Terms
Ownership and Rights
Support and Maintenance Plan
Modification and Termination
Disclaimers
A business's Terms of Use should be updated regularly, but there's no set time frame for how often or when you must review this document. Keep track of the laws surrounding your industry and website usage, so your Terms of Use can be updated to reflect these changes.