Ohio
Akron Children's Hospital "Piano Attone" is in progress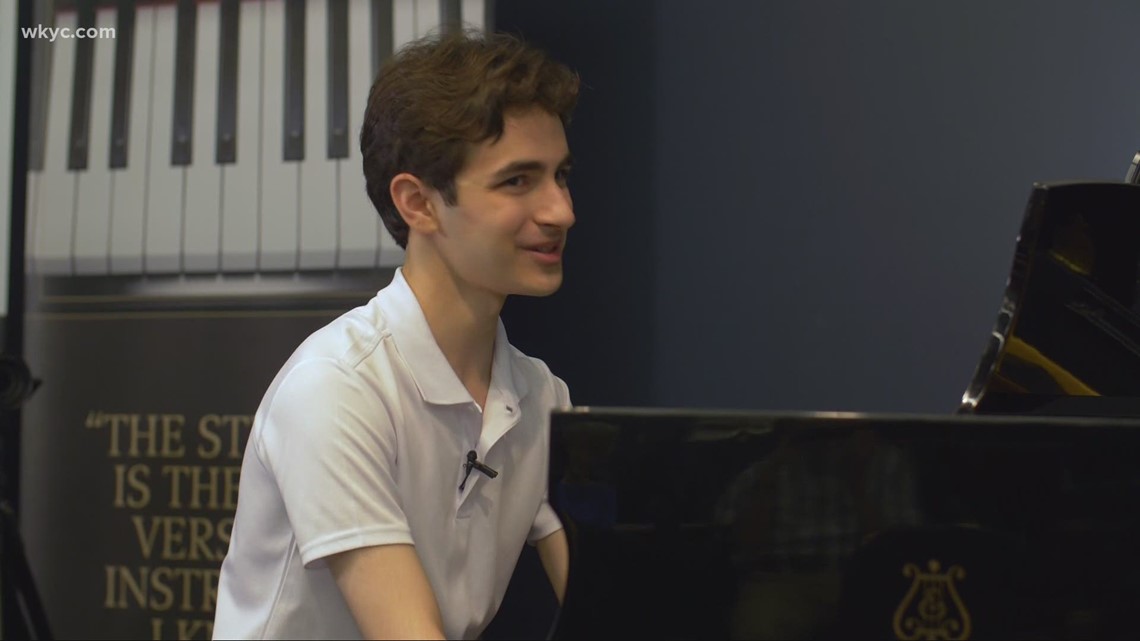 Over 220 students participate by sharing their musical talent with hospital staff and patients.
Akron, Ohio — Musicians in northeastern Ohio are acclaimed as a way to give back through Akron Children's Hospital, which benefits from the annual Piano A Tone.
At the 21st annual event, more than 220 students share their musical talent with hospital staff and institutional patients.
One of the performers is 16-year-old Daniel Koraner, who is familiar with the hospital hall.
"When I was six months old, I was diagnosed with stage 4 neuroblastoma," he told Daniel. "My parents basically lived in the hospital because they said I was only 25% likely to be 5 years old."
His doctor at Akron Children's has warned of possible side effects, from minor movement disorders to cognitive and learning delays.
"They suggested studying musical instruments and studying classical music as a way to keep the brain moving," Daniel recalled.
Kolaner's musical exposure as cognitive therapy, coupled with his love of sound, unleashed his passion for a 5-year-old piano and a 10-year-old organ. Daniel received international media attention for his piano performances at Carnegie Hall and the organ of St. Patrick's Cathedral. On the same day in 2017.
In addition, Coraner has always shared his musical talent on piano a tone, and this year is no exception. He acknowledges the hospital's achievements in saving his life, including Dr. Sarah Freibert, director of the palliative care department.
"[Music] Not only can you be a patient, ill, or in the hospital, but you can go out a little and return to yourself as a person or a child, "says Freibert.
You can call it the "composer" of local music teacher Elaine Thompson, director of the fundraising event, and piano a tone.
"I wanted to give my children the opportunity to learn how to give back to the community," Thompson said. "I'm just surprised. People will give them their time and effort to support this. That means a lot."
This exciting version of Piano-a-thon Week will continue until Friday.Students record their performance and a certain number will be featured in Facebook Every day during a virtual event.
Akron Children's Hospital "Piano Attone" is in progress
Source link Akron Children's Hospital "Piano Attone" is in progress