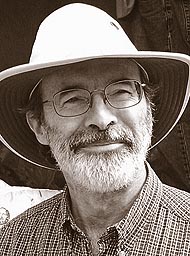 Andrew Donald Jerison (always known as Andy) died of pancreatic cancer on August 29, 2021. Andy is a longtime resident of the Yellow Springs region, born on April 3, 1955 to Harry Jacob Jerison, a professor at Antioch University in Springfield, and Eileen Randkov Jerison, a writer and Holocaust survivor. bottom.
As a kid, Andy attended Antioch School in Yellow Springs. Andy attended the University of California, Berkeley and York University in Toronto, Ontario, Canada, where he studied music.
Andy made a great gift to the language and keyboard. He loved good food, could explain many of the meals he had eaten in the past, and knew all the best coffee shops. He could let his computer or piano do whatever he wanted. Andy loved traveling, music, reading, walking, and his friends and family. Andy worked as a computer software engineer until he retired in 2019.
Andy is survived by his father, Harry Jerison. Brother John Jerison and his wife Susan. Elder sister Elizabeth Jerison Terry and her husband Mike. Wife Deborah Good Jerison and his two sons, Alex Jerison and Benjamin Whitmer. Grandchildren, Maddy and Jack Whitmer. Two nieces, Hannah and Emily Jerison, two nephews, Nico and Brendan Terry, and various cousins.
Due to COVID, there is no direct memorial service, but Andy's Lifelong Zoom Celebration will be held on October 10, 2021. For more information on the memorial service, please email us. jerisonmemorial@gmail.com.. Friends who want to donate in Andy's name can donate to the Jewish Family Services Association of Cleveland (216-292-3999) for the Holocaust Survivors Support Services Program.
Andy Jerison
Source link Andy Jerison