Ohio
Cancer boy signs a letter of intent with a college baseball team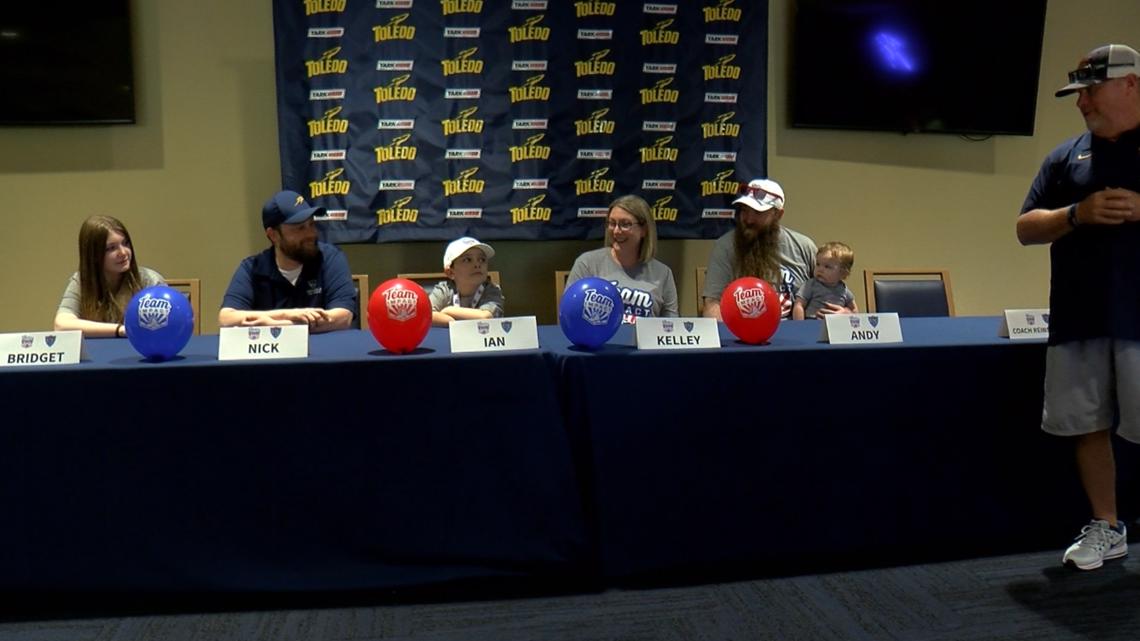 Ian Anderson is a healthy 6-year-old boy diagnosed with ganglion neuroblastoma, but he does not slow down.
Toledo, Ohio-The University of Toledo baseball team is in the midst of a great season, and on Monday they added another large new hire.
Six-year-old Ian Alexander signed his intention in front of the entire baseball team in the Grogan Room at the Savage Arena.It's part of a partnership with Impact on the team It takes young people with the sports team and makes their dreams come true.
Ian was diagnosed with ganglion neuroblastoma. A tumor that originates in nerve tissue. He is receiving 4 cycles of chemotherapy. He also stayed at the Mott Children's Hospital in Ann Arbor multiple times.
In his young life, he has experienced a lot, but his time on a rocket baseball team is quite normal.
"It's great to see all these young men supporting him," said Ian's mother, Kelly Lavoy. "Director Rob was great, including him. He went dugout, caught and shook the bat. It's really unique and exciting for him."
"He's a lucky charm for us. Toledo baseball coach Rob Reinstettle said," He played in two games, both of which killed the other team. " They have a good time. It was very rewarding for both parties. "
Details of WTOL 11:
Cancer boy signs a letter of intent with a college baseball team
Source link Cancer boy signs a letter of intent with a college baseball team