Ohio
Cincinnati Bengals are tied to the playoffs and seven other Cincinnati stories missed this week | Cincinnati News | Cincinnati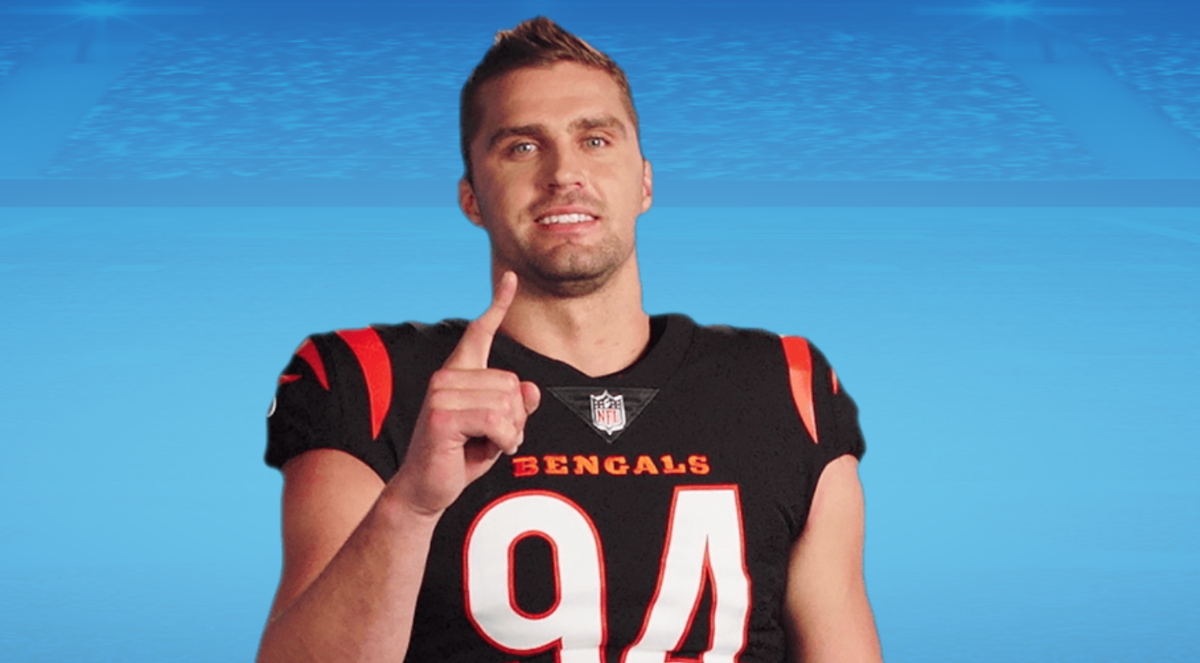 The Cincinnati Bengals are preparing for a wildcard, but this week COVID-19 dominated the headline and stole a bit of "Who Dey" thunder. Below, we'll catch up with the biggest story of the week.
CityBeatThe best of Cincinnati's readers' polls is live. Please vote!
Readers, we have the power to determine the winners of the 26th edition. CityBeatBest of the Cincinnati Awards. Your vote will determine the best food, shops and services, music and nightlife, arts and culture, sports and recreation, and city life in the area. If last year's voters don't like the pre-filled current nomination options, write them yourself. Vote CityBeatBest of the Cincinnati Awards.
Stakeholder: When participating in the Cincinnati Bengals game, it is best to do COVID-19 vaccination and boost.
And just as healthcare professionals are seeking help from residents to slow down COVID-19, Bengals fans are preparing to celebrate their home team in the playoffs for the first time since the 2015 season. If you're watching Saturday's NFL Wild Card Playoffs game at Paul Brown Stadium or Bar, read Cincinnati Health Authority's advice to ensure your safety. by the way, Here's how to watch a match at home.
Hamilton County Cincinnati Enacts New Emergency Measures with COVID-19 Surge
Both governments have declared a state of emergency due to the rapidly spreading virus. In Cincinnati, masks are currently required in all urban facilities, but Hamilton County authorities are using this declaration to speed up the purchase of coveted resources. read CityBeatA story about what each declaration entails and why they are being implemented.
Cincinnati Public Schools Will Be Remote Due to COVID-19's Significant Employee Shortage
After nearly 800 employees have stopped working by January 6, the Cincinnati Public School District will be remote until January 24, as long as sufficient educators and staff are restored by that time. Announced that it will move to education. read CityBeatTalk about the school board's decision to close the school.
The Cincinnati Music Accelerator Music Business Academy aims to "end the cycle of hungry artists"
Performance is not the only important aspect of the music industry. Cincinnati Music Accelerator ensures that local artists learn how to enhance their careers through classes in finance, monetization, music licensing, entertainment law, marketing, branding and other skills. read CityBeatA story about a musician who started his career thanks to the skills he learned from CMA.
Do you want to take a break from drinking?Try these dry January activities at Greater Cincinnati
If your liver is begging for relief after all holiday absorption, you are not alone. However, doing a dry January does not mean that your social life needs to suffer. read CityBeatTalk about four fun ways to count alcohol-free weekends this month.
Only 5 Graeter's Fiona Bars include a golden ticket for Cincinnati's favorite hippo paintings
It's a dream directly from Wonkavision!Cincinnati Zoo and Graeter's Ice Cream have partnered at Fiona Bar (a special chocolate bar) May Includes a golden ticket suitable for one of Fiona's famous "kiss" paintings. read CityBeatA story to learn how to get one of the limited edition Fiona Bars.
Stay connected to CityBeat.Our subscription Newsletter, And follow us Facebook, Instagram, twitter, Google news, Apple news When Reddit..

Send CityBeat News and story tips also Send a calendar event..


Cincinnati Bengals are tied to the playoffs and seven other Cincinnati stories missed this week | Cincinnati News | Cincinnati
Source link Cincinnati Bengals are tied to the playoffs and seven other Cincinnati stories missed this week | Cincinnati News | Cincinnati