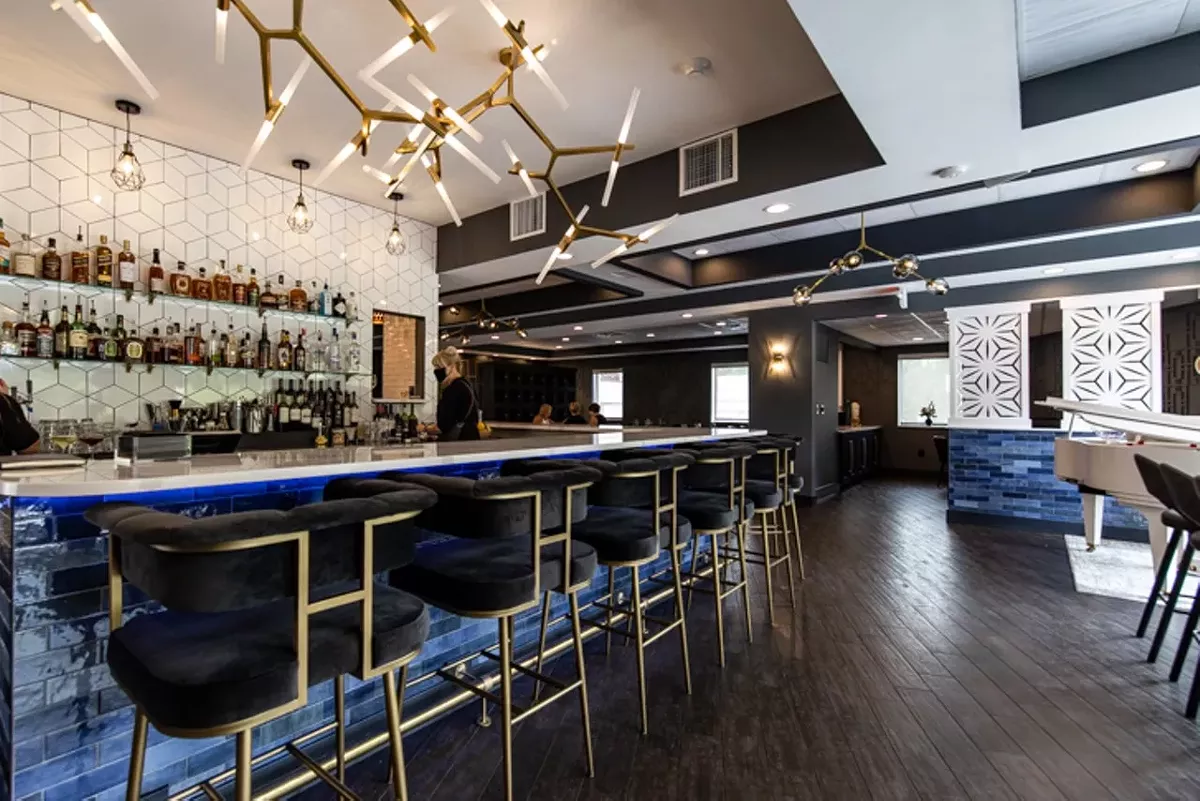 The second year of the pandemic eased some of the challenges Cincinnati restaurants faced in 2020. However, 2021 introduced some obstacles that prevented COVID-19 from recovering from the first severe shock.
But overall, after talking to some of the restaurant owners, chefs, and chefs / owners, I certainly felt cautious and optimistic, not from everyone. But despite the ongoing problems facing the dining industry, the positiveness of these people is encouraging.
"Restaurant people are a mess," says Dunlight, owner of Abigail Street, the Senate, Pontiac, and Holiday Spirits / Forty Sieves.
Unlike 2020, restaurants were not closed throughout the state this year. After the widespread availability of the COVID vaccine this spring, at least my estimates show that many restaurants have returned customers, with some promising revenue growth. By December, and despite the obvious signs of another potential COVID surge, many locations appeared to be approaching pre-pandemic guest levels.
That may not be the case in every corner of the city, but our restaurant seems to be mostly in recovery mode. When trying to book a table at a popular downtown or over-the-line spot, such as Sotto, Pep & Dolores, or Boca, you'll have to go out for a few weeks to find something between 6pm and 8:30 pm there was. Chef Jose Salazar says his restaurants (Mita's, Salazar, Goose & Elder) have reached capacity. Frank Eversole, owner of Ivory House in Westwood, is an equally rosy portrayal of community support and packed nights at his steak and seafood restaurant.
Wright, mentioned earlier, agrees, "things are much looked up compared to last year." He will soon open an expanded, somewhat rethought-out version of Abigail Street, an over-the-line tapas spot. I think this is one of the best places to eat for a long time in Cincinnati. Wright says he's not only excited about the expansion, but also about his success at the Senate's Blue Ash location in Summit Park (he wants to make space for the expansion of Abigail Street. In addition, the Senate over-the-line flagship was closed earlier this year).
It does not mean that the dietary crisis is over. Perhaps the biggest problem right now is the one we all feel. In other words, the cost is rising. Restaurants face shortages and delays in supplies and ingredients, and face amazing inflation in everything from meat to fine spirits to seafood and produce, which has hit many businesses hard. Salazar is one of the owners who says patrons fill his table and there are few jobs at his three restaurants, while the bloated food costs have been hit hard.
"We're crushing our ass, we have capacity, but we're not making a profit," he says.
The calculation also affected other facilities. Branch co-owner Matt Distel states that of his three restaurants (Walnut Hills branch and Littlefield on the North Side and second place), the luxury branch has such a problem. The Northside business is in a residential area and quickly recovered, but Branch is the destination restaurant.
East Walnut Hills is "not in the middle of OTR," Distel said. Branch restoration means changing service days and hours on a monthly basis, figuring out how to match staff levels to customer demand, and coordinating menu offerings to accommodate price increases and shortages. .. Brunch made a great move to hire chef Alessandro Urbisti a few months ago. His refreshing menu and solid talent, especially pasta, should be lined with patrons on Madison Road.
In Westwood, Ivory House continues to be successful after being named the best new restaurant in 2020. CityBeat reader. Eversole and his partner Rick Pouliot are redeveloping the former funeral hall near Ivory House into two new restaurants in the up-and-coming entertainment district of the neighborhood.
"It was a great year," Eversall talks about the performance of the ivory house since it opened in July 2020. He and Prio have also been plagued by inflation, but so far they have avoided a significant rise in menu prices.
Some local restaurant owners have reported that the work of hiring, training and maintaining kitchens and other staff has been eased since the beginning of the year. Salazar says he couldn't open the patio table at his eponymous OTR restaurant this summer because there weren't enough servers.
It's no longer a problem as it's been a cold season and most outdoor meals have stopped during the season. However, up to one-third of his team are new hires within two months.
"We are fortunate to have many employees with us for a long time, but we also have a much higher turnover rate than before the pandemic," says Salazar.
Wright says labor shortages continue to affect his restaurant, but there are bright spots. "We have chosen to focus more on staff training throughout the year (and) for the past 10 months," he says.
Having a team of trusted staff at the best restaurants in Cincinnati Oh while protecting everyone's health during a pandemic was an important goal for many Cincinnati restaurant owners. Paycheck Protection Program (PPP) loans, approved by Congress in 2020 and 2021, are designed to help small businesses continue to hire employees even with a slight decline in revenue.
"That's why we're here," says Mary Krone, co-owner of the Ruth Parkside Cafe on the North Side. She and her partner, David Tape, trust the loan, along with small grants from city, county, and state sources to keep the business going.
No one knows how harsh winters are as we endure yet another COVID variant, but restaurant owners wait patiently when patrons go out to their favorite places to dine. I urge you to do so. Staff suffer from much of the same worries we all have in so many uncertainties about how we all live our lives and run our business. increase. These dining rooms don't feel like 2019 in 2022. Menu prices may skyrocket and service may expire.
"But if something is wrong, let us know," says Salazar.
The Tape of Ruth's Parkside anticipates a harsh winter with fewer customers eating. "I hope next spring will be the spring I wanted in 21st year," he adds.
And armen.
Cincinnati chefs and restaurant owners look back on the year of eating out — and look forward to 2022 | Food and Drink Features | Cincinnati
Source link Cincinnati chefs and restaurant owners look back on the year of eating out — and look forward to 2022 | Food and Drink Features | Cincinnati