Ohio
Cincinnati Children's Hospital, Cincinnati Museum Center Hosts COVID-19 Vaccination Clinic for Children | Cincinnati News | Cincinnati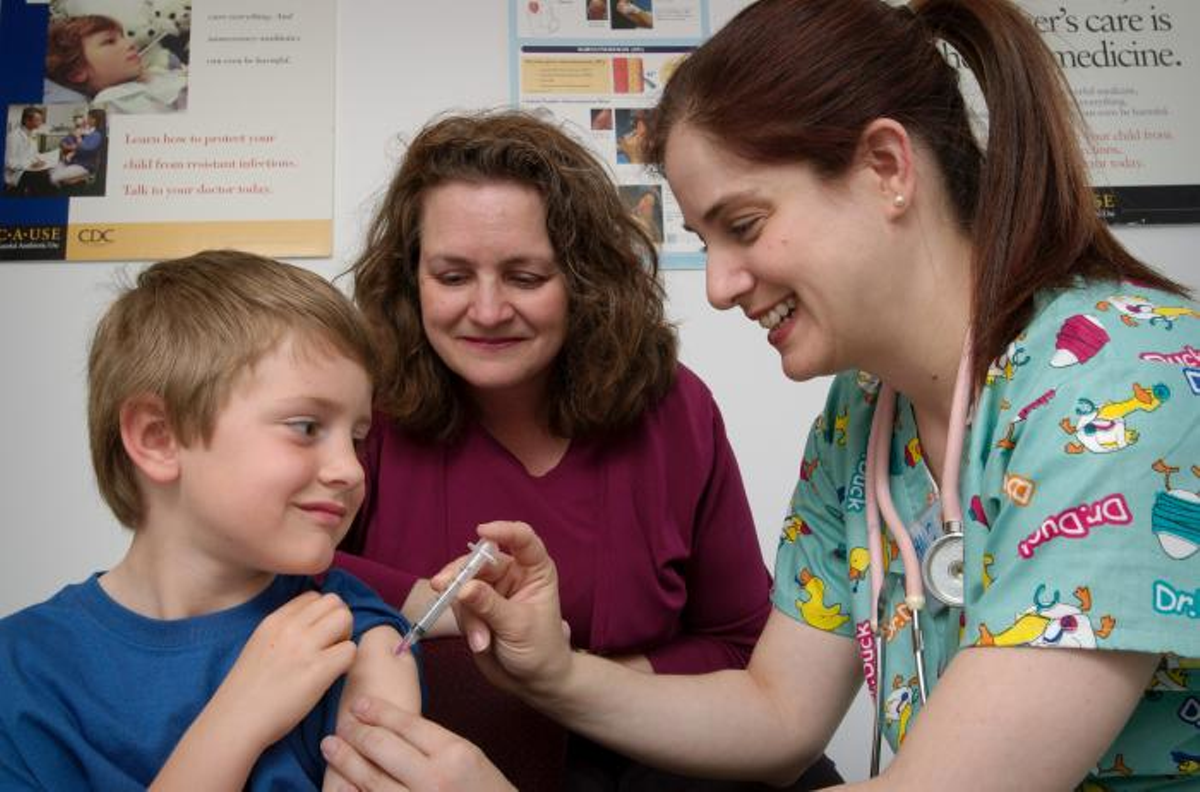 I have Another option I had my child vaccinated from COVID-19 in time for the new year.
Cincinnati Children's Hospital Medical Center and Cincinnati Museum Center Pediatric COVID-19 Vaccination Clinic Wednesday, December 29th.
The clinic operates at Union Terminal from 9am to 2pm. Pfizer vaccination is available for children ages 5-11, but older adolescents and adults can also be vaccinated. Influenza vaccination for children and adults is also available. Vaccinations are free and no reservations are required.
Admission to the Cincinnati Museum Center is provided free of charge to all persons vaccinated with the COVID-19 vaccine that day. Free parking is available on the grounds of 1301 Western Ave.
In addition, the Museum and Nancy & David Wolf Holocaust & Humanity Center provide free admission to children showing evidence of vaccination. The offer is valid until January 31st.
Mayor of Cincinnati Elect After Aftab Pureval will visit the clinic during the event.
"Our community continues to oppose the COVID-19 pandemic, and vaccination continues to be the way to defeat the virus," Elizabeth Pierce, president and CEO of the Cincinnati Museum Center, said in a release. I will. " "We all have to play our part by taking shots for ourselves, our families, and the community. Cincinnati, as a significant portion of our guests fall in the range of 5-11 years old. We are excited to team up with Children to protect our children. Guests and our community. "
"We offer both the influenza and COVID vaccines in one configuration, and you can choose one or both," added Susan Wade Murphy, Vice President of Patient Services at Cincinnati Children's. Fully approve both vaccines at the same time. It's completely safe and very efficient. "
The Cincinnati Children's Hospital was one of the few places to conduct the COVID-19 vaccine trial. With medical centers in other areas, Hospitals are burdening patients with COVID-19 and other serious illnesses..
sign up Get up-to-date news, things to do, and places to eat directly in your inbox with our weekly newsletter.


Cincinnati Children's Hospital, Cincinnati Museum Center Hosts COVID-19 Vaccination Clinic for Children | Cincinnati News | Cincinnati
Source link Cincinnati Children's Hospital, Cincinnati Museum Center Hosts COVID-19 Vaccination Clinic for Children | Cincinnati News | Cincinnati