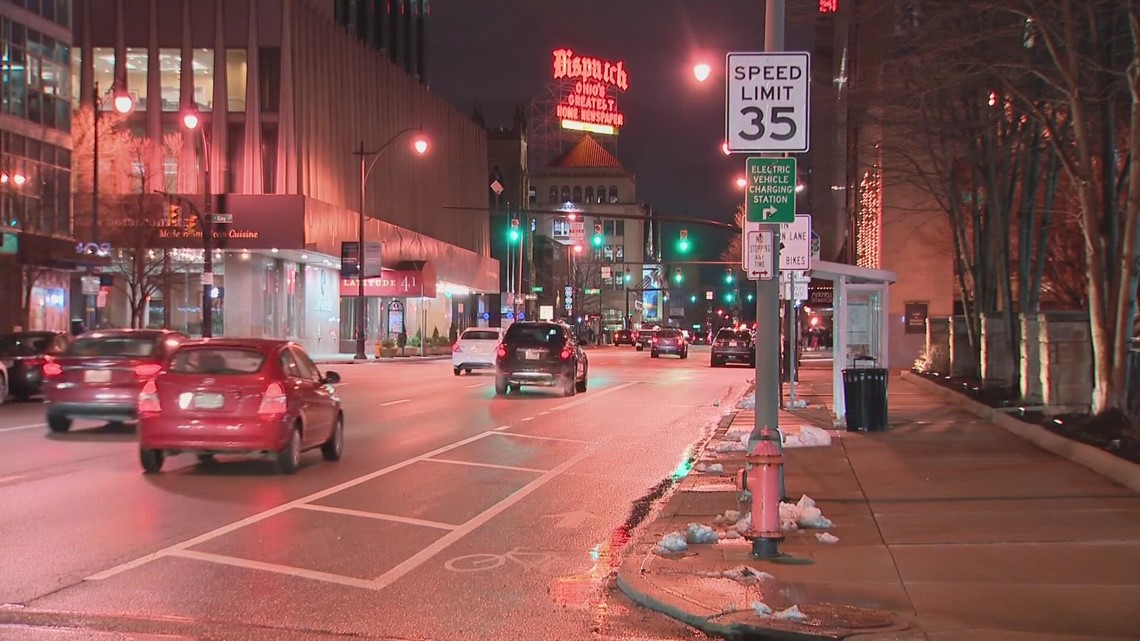 The current speed limit on many major downtown streets is 35 mph, but will soon be reduced to 25 mph.
COLUMBUS, Ohio — The Columbus City Council voted Monday night to lower the speed limit on downtown streets.
The council unanimously decided to lower the speed limit to 25 mph. Many major downtown streets are 35 mph.
City leaders say slowing down drivers will make downtown Columbus safer for people crossing streets, biking and taking buses.
According to law, speeds in downtown Columbus alleys and school districts will not be changed.
"We want this to be a place for everyone. In addition to people already working downtown, whether they come to see a show at one of the Whether they come to one or not. We want to ensure their safety," said Lourdes Barroso de Padilla, the council's chair of public services and transport.
Once signed by Mayor Andrew Ginther, the new measures will take effect.
The city's goal is to install new signs and traffic lights within the next month.
https://www.10tv.com/article/news/local/downtown-columbus-speed-limit-25-mph/530-36d87d82-b8ef-48df-8906-21a934e1e369 City Council votes to lower speed limit in downtown Columbus