Ohio
Cleveland Beer Week returns to face-to-face event for this year's celebration from October 16th to 24th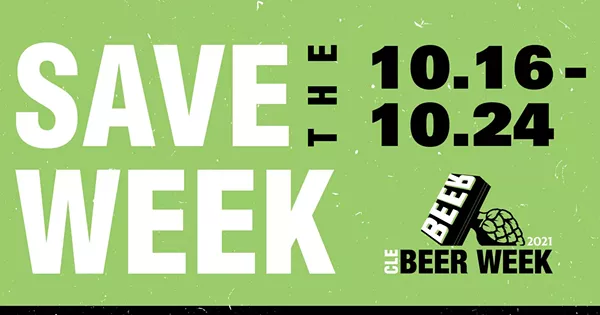 After the success of Cleveland Beer Week in 2019, the non-profit celebration of 10 years ago was virtualized in 2020. This year, the event will return in its usual format from October 16th to October 24th.
This week begins with the popular Night at the Brewseum, followed by events such as Super Beer and Kitchen Brawl, Craft and Culture, Offshore Pore, Farm Fest, Chocolate and Beer, CBW Barrel Bash and Toast. King. As always, the proceeds benefit the Malone Scholarship Fund. Malone scholarships help you earn the right college scholarships for your students.
"The Cleveland Beer Community and the entire Beer Community have always supported Cleveland Beer Week," says Chris Reeve, President of Beer Week. "I ask everyone to continue this tradition and help raise money for the Malone Scholarship Program. Beer Week is an easy way to support charity and enjoy great beer. We have a full lineup of craft beer enjoyments and events. Let's continue Cleveland Beer Week! "
For a complete list and details of Cleveland Beer Week events, please visit: Cleveland Beer Week And follow them Facebook..
Cleveland Beer Week returns to face-to-face event for this year's celebration from October 16th to 24th
Source link Cleveland Beer Week returns to face-to-face event for this year's celebration from October 16th to 24th