Ohio
Do Ohio students need to wear masks at school?New guidance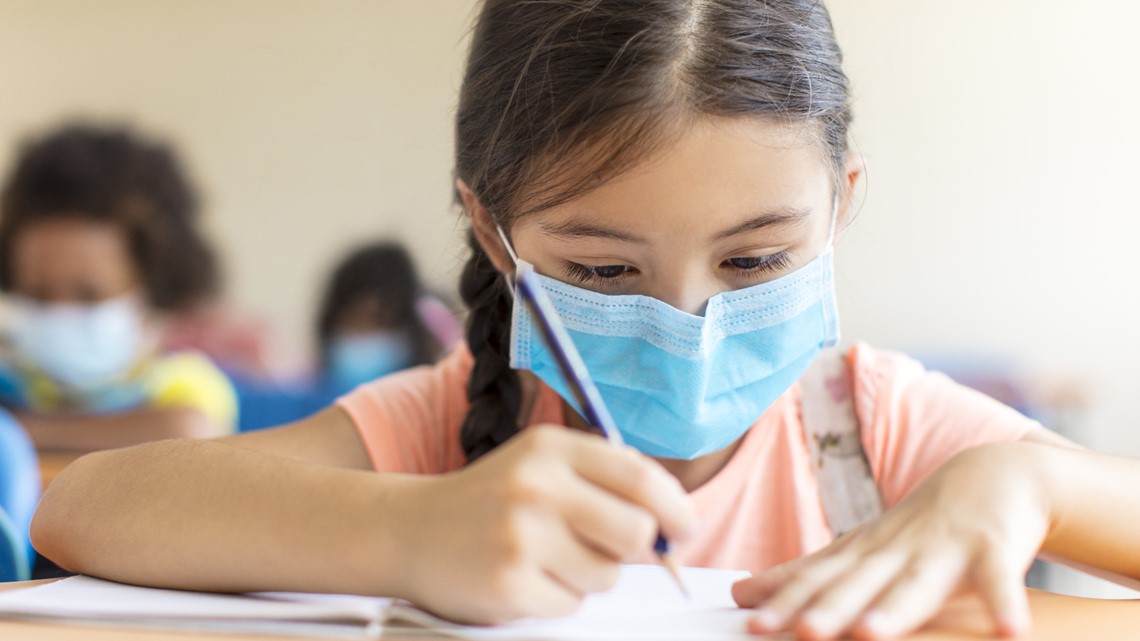 New state-wide guidance comes as delta variants continue to spread throughout Ohio.
Columbus, Ohio — Should Ohio students wear masks as the next school year approaches soon? When the class resumes??
Dr. Bruce Vanderhoff, Chief Medical Officer of the Ohio Department of Health, said with the school COVID-19 (New Coronavirus Infection) Safety during a press conference on Monday morning. He emphasized that there are no requirements for this guidance.
"There are no obligations associated with this guidance, but we believe that the recommendations we make are essential to the health of young people in Ohio and the success of next year," said Dr. Vanderhoff. "Ohio children's safety is a top priority, and school precautions help protect Ohio students, although children are less likely to become seriously ill with COVID-19. , Not invincible. Risk of getting sick. "
Complete guidance was released on Tuesday morning. This can be found in the following document:
Dr. Vanderhoff said the guidance focuses on three layers of protection. He listed them as follows:
"Vaccination is highly recommended for staff and qualified students."
"It is highly recommended that unvaccinated people always wear a mask that has proven to be a very effective tool for reducing the spread of the virus."
"Additional measures: include improved ventilation, maximizing distance between people, good hand hygiene, etc."
"In summary, our guidance is highly recommended. COVID-19 vaccine Dr. Vanderhoff went on to say, "For staff, teachers and qualified students," and "to keep unvaccinated school students, teachers, staff, volunteers and coaches at the right distance. It is highly recommended to wear the mask indoors and outdoors. " Masks continue to be very effective in preventing the spread of COVID-19 and help students return to safe direct learning this fall. "
But what about children under the age of 12 who are not currently eligible for the COVID vaccine?
According to Ohio Department of Health guidelines, "Schools strongly recommend masking students in combination with other preventive strategies to protect those who are not completely vaccinated." Also note that less than one-third of children aged 12 to 17 years are fully vaccinated.
We streamed the entire press conference on Monday with updated mask guidance. This can be seen in the following players.
For districts that do not require masks, ODH says parents still have the option of having their child wear a face cover during class or while participating in school activities. The state guidance suggests that:
indoor: We recommend wearing a mask. Children under the age of 2 should never wear a mask.
Outdoors: In general, masks are not required outdoors, including when playing outdoors, taking breaks, and participating in athletic activities. However, especially in areas of high to high infection rates, the CDC is a persistent close relationship between fully unvaccinated individuals, in a crowded outdoor environment, or with others who are not fully vaccinated. It is recommended to wear a mask during activities involving contact.
Guidance also shows that the CDC continues to demand masks from all public transport, including school buses.
"This requirement has nothing to do with vaccination status," said ODH guidance.
Dr. Wanderhoff said state guidance was decided after seeking input "from a wide variety of experts."
"By issuing this guidance, the school district will have the flexibility and support needed to provide access to face-to-face learning five days a week, as students are preparing to return to school. In addition to the hierarchical prevention strategy that was very effective in managing COVID-19 last year, we have added a promising COVID vaccine available and approved for people over the age of 12. "
He also suggested that the school make every effort to provide good ventilation in the classroom and other common spaces.
"One way to achieve proper ventilation is to take in as much outside air as possible," he explained. "When it's safe, the school should open windows and doors and use a fan that's safe for children. Similarly, the windows of buses and school vehicles should be left open when it's safe. . "
Meanwhile, Dr. Vanderhoff also talked about the impact of delta variants in Ohio.
"Ohio shows a pattern of COVID-19 cases increasing again after a steady decline. As last reported on Thursday, July 22, the state per 100,000 inhabitants for two weeks. The overall average number of cases is currently 45.8. This is an increase from the two-week average of 27 cases per 100,000 reported on July 15, from the July 7 low of 17.6. It's a big increase. "
He also said that this "is rapidly becoming an unvaccinated pandemic."
Do Ohio students need to wear masks at school?New guidance
Source link Do Ohio students need to wear masks at school?New guidance