Sports
Fifth Third Field transforms from baseball to hockey rink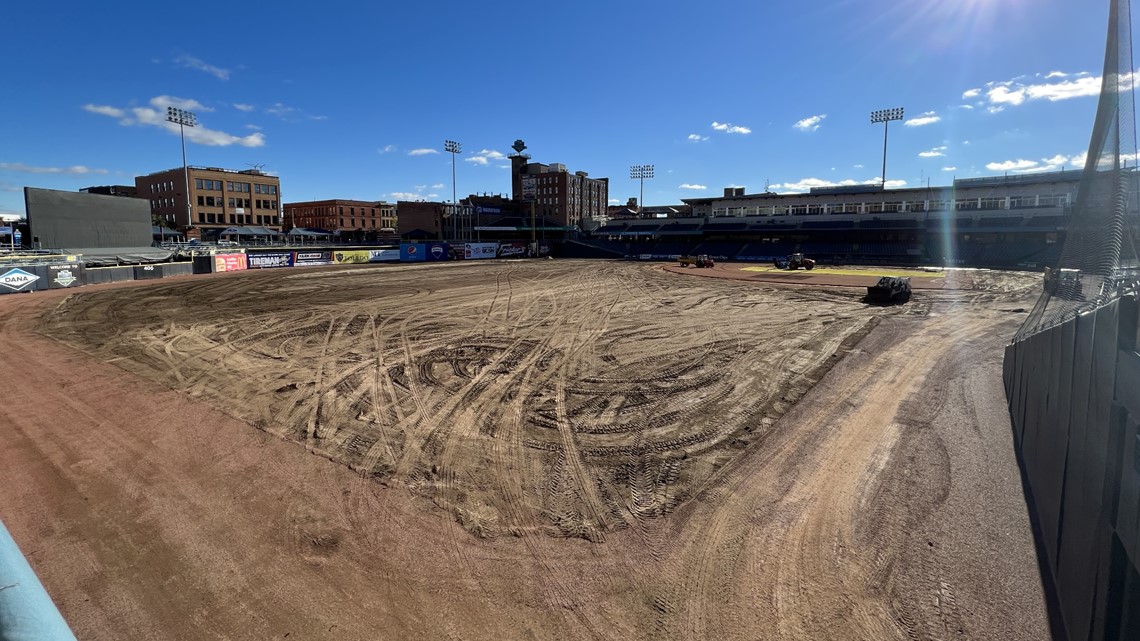 In Toledo-Fifth Third Field, Ohio, heavy equipment takes over the baseball stadium, and ground teams are enthusiastic about turning the baseball stadium into an outdoor hockey rink at Toledo Wall Eye Winterfest.
They also brought back Jake Tyler, a longtime Head Turf Manager at Madhens, to support this project.
Tyler currently owns his own company doing field refurbishment in the area. He and current Madhens turf manager Kyle Leppellmeier and his team took a week to clear all the grass.
They have about 500 tonnes of old material, carry them down the street and remove them, then bring in 400 tonnes of new sand.
It's all leveled and basically builds a huge sandbox so you can play hockey at the stadium in December.
It's a major project that makes them look very easy.
Fifth Third Field transforms from baseball to hockey rink
Source link Fifth Third Field transforms from baseball to hockey rink