Ohio
First of three I-70 closures scheduled for this weekend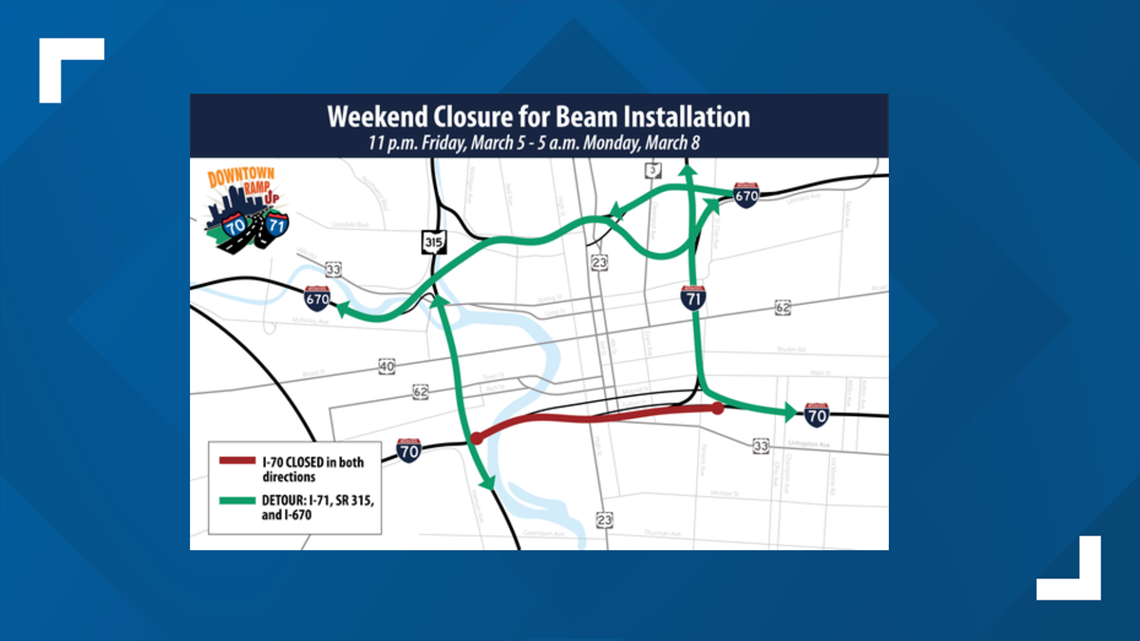 The first closure extends from SR-315 to I-71.
Columbus, Ohio — According to ODOT spokesman Breana Badanes, Interstate 70 will be closed in both directions via downtown Columbus on the weekend of March 6.
The closure extending from SR-315 to I-71 is for the crew to install beams on the new bridge and will eventually carry downtown traffic from Fulton Street to I-70 east. ..
I-70 will be shut down between SR-315 and I-71 and traffic will be forwarded to I-670 instead.
For westbound traffic, you must take the downtown exit to Mound Street or to I-71 North, while for eastbound traffic, use I-670 or SR315 North or I-71 South. You need to go to.
Both I-71 South to I-70 East-West exits remain open because ramp traffic does not pass under the affected bridge.
According to Badanes, drivers can expect two additional weekend closures for beam installation later this month.
First of three I-70 closures scheduled for this weekend
Source link First of three I-70 closures scheduled for this weekend