Ohio
Former Columbus police officer Adam Koy who appeared in court at a hearing on Wednesday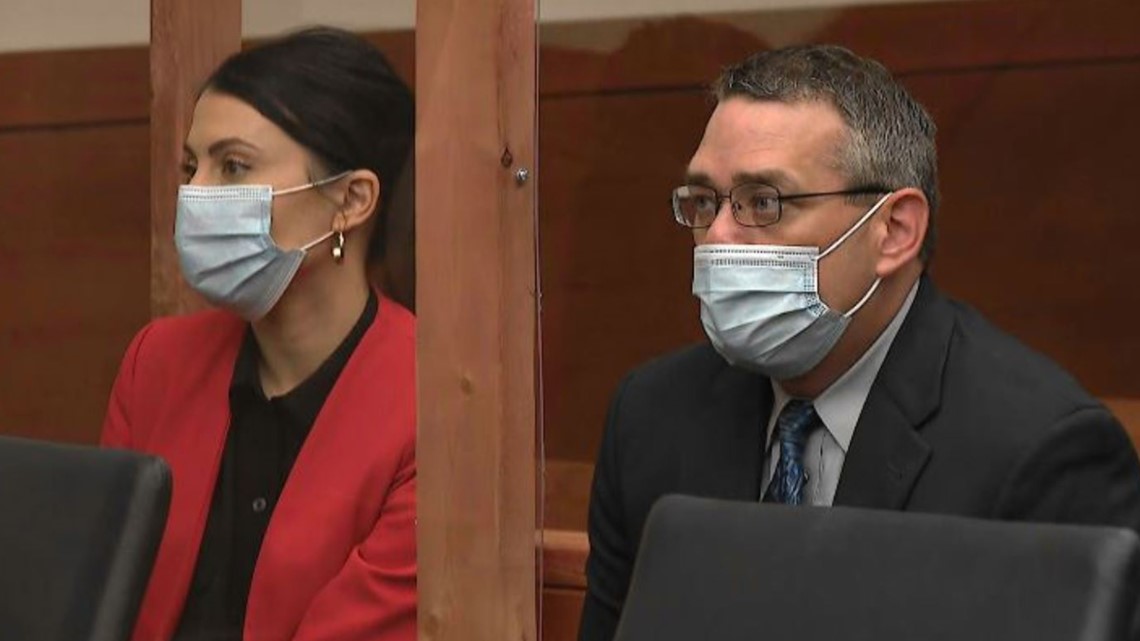 Koi was charged with reckless murder last week.
Columbus, Ohio — Former Columbus police officer Adam Koy, who shot and killed Andre Hill in December, is scheduled for a court hearing on Wednesday.
Koi was charged with reckless murder last week.
Wednesday's hearing is streamed on the top and bottom players.
The indictment will be combined with the two charges filed against Koi in February for murder, violent assault, and dereliction of duty.
December 22, Koi and another police officer were responding to reports of a suspicious vehicle on Oberlin Drive.
Neither police officer turned on the camera he was wearing, but a silent 60-second rollback caught a carp approaching an open garage with a hill inside. Authorities later said Hill visited a friend and was at home.
Hill emerged from around the car with a mobile phone in his left hand. I couldn't see his right hand. A few seconds later, Koi took off his gun and fired at Hill.
Hill was taken to a local hospital and later died.
Koy's lawyer, Mark Collins, told 10TV that the new indictment told the prosecutor that he did not believe in the murder charges that were first returned.
"Our clients acted on the basis of perceived threats and acted on the belief that their lives were at risk or imminent physical harm or death, and acted accordingly and justified." He said.
Former Columbus police officer Adam Koy who appeared in court at a hearing on Wednesday
Source link Former Columbus police officer Adam Koy who appeared in court at a hearing on Wednesday