Ohio
Gary Paulsen, author of Hatchet and Brian's Winter, dies at age 82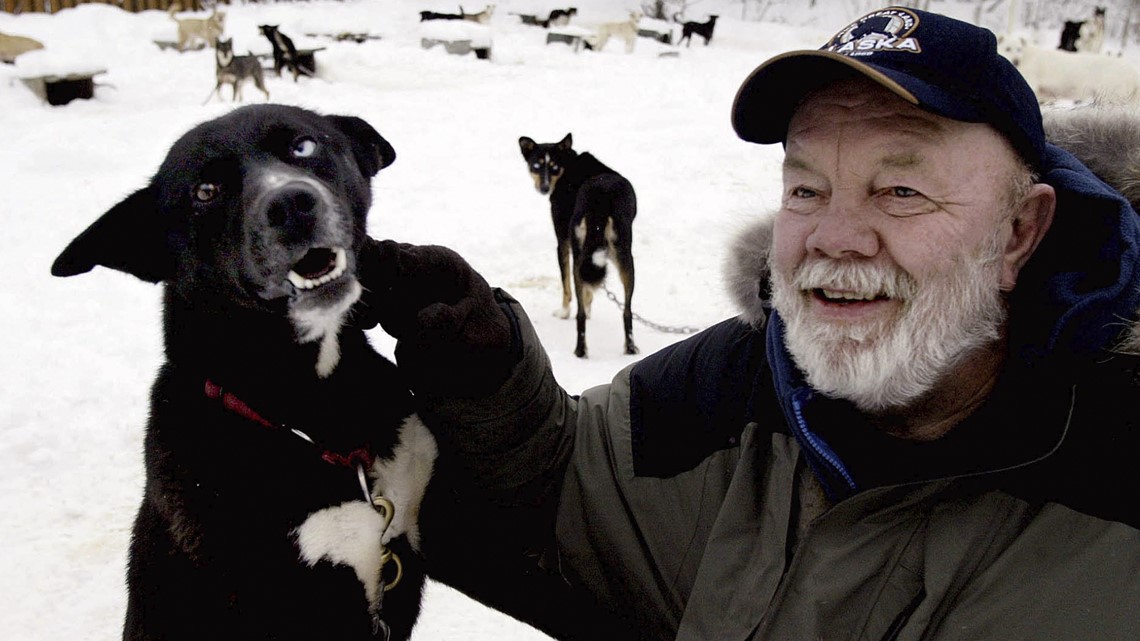 To commemorate the 30th anniversary of the award-winning children's book Hatchet, Paulsen wrote that the novel "came from the darkest part" of his childhood.
New York — Gary Paulsen, a highly acclaimed prolific child writer who often took advantage of his countryside affinity and wide-ranging adventures for stories such as "Hatchet," "Brian's Winter," and "Dogson." Died at the age of 82.
Random House Children's Books announced that Paulsen died "suddenly" on Wednesday, but did not immediately reveal details. An artist who described some of his work.
Author of more than 100 books and with sales of over 35 million, Paulsen is John, the best children's book of the year, for the lifelong achievements of the American Library Association's Margaret A. Edwards Awards in 1997. He was a three-time finalist at the Newbery Medal.
Originally from Minnesota, he was deeply involved in the outdoors, including sailing in the Pacific Ocean, hiking in New Mexico, and enduring the cold of Alaska's dog sledding race, Iditarod. For a while, he lived in a rural hut in Minnesota, where he finished his first novel, The Special War, and boarded a houseboat in the Pacific Ocean. He spent his last years on a remote ranch in New Mexico. The bearded outdoor man was sometimes compared to Ernest Hemingway.
"I can't live in town anymore," he told the New York Times in 2006. Of my wife's gallery. "
Paulsen won the Newbery Medal for "hatchet," "winter room," and "Dogson" for young native Alaska in search of a simpler past and older way. He also wrote hundreds of articles, poems, and historical novels. Nonfiction acts as a memoir, "Go to the Forest: Survive Lost Childhood," published earlier this year. His final novel, Northwind, will be published in January from a book for young readers of Farah, Strauss, and Gillou.
Many readers knew him best in his "hatchet" novel. Beginning with its 1986 release, 13-year-old Brian Robeson survived a plane crash and lived in the wilderness for several weeks, partially relying on his mother's hatchet. he. Introducing the 30th Anniversary Edition of this book, Paulsen said that when the book and the forest were an escape from the miserable marriage of parents and the pain of his own social isolation, the novel was "the most" of his childhood. I came from the dark part. "
"I myself was protected and farther away from danger than ever, under trees, on lakes, or next to rivers," he writes. "In the wilderness, I was relieved. I learned the rules and not only survived, but also prospered. Forests and books are the only reason I got over my childhood in one piece."
The Hatchet series followed "The River" and "Bryans Winter," and Paulsen imagined another ending to the first novels, "Bryans Return" and "Bryans Hunt." He also published series such as Francis Tuckett's Adventure Book and Murphy Western.
Growing up in Thief River Falls, Minnesota, Paulsen had too much personal experience to work. He remembered that his parents were debilitated by anger and alcohol and were essentially caring for him by his early teens, looking for his food with a makeshift bow and arrow. He graduated from high school, raised his tuition to attend Bemidji State University, and served in the US Army in his early twenties. He has been an avid reader since he was a teenager, stopped by a local library on a freezing day, and was forced to write in his mid-twenties, suddenly quitting his job as an aerospace engineer in California.
"The need to write hit me like a brick. I had a career, a family, a house, and a severance pay plan, and I did everything a responsible adult did, but suddenly it was irreparable. I found that I needed to write, "he explained in the introduction of the" Hatchet "commemorative edition. .. "I edited a dirty men's magazine and enslaved short stories and articles for the two editors who broke me every night and every morning.
"They didn't leave a sentence intact, but they taught me to write clean and fast, and verbal dance gave me the joy and purpose I was looking for throughout my life. Gave me. "
Gary Paulsen, author of Hatchet and Brian's Winter, dies at age 82
Source link Gary Paulsen, author of Hatchet and Brian's Winter, dies at age 82