Ohio
Hospital stress continues as Ohio's COVID stagnates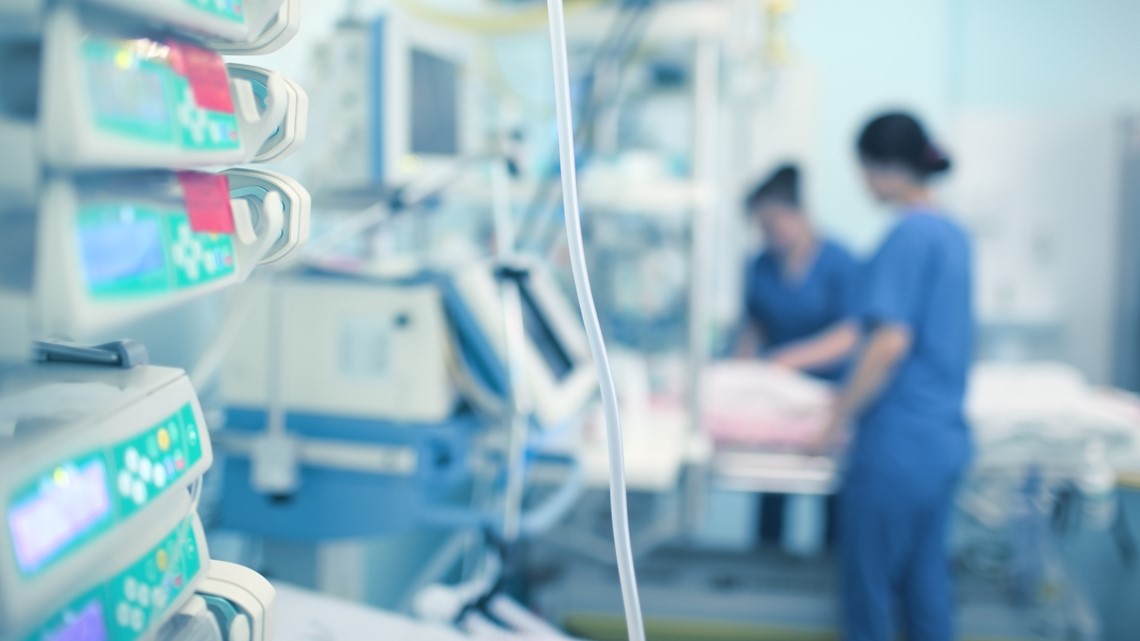 Dr. Bruce Vanderhoff says the delta surge seems to have peaked, but hospitals continue to face unprecedented challenges.
Columbus, Ohio — Ohio Health Director said in a virtual briefing Thursday that hospitals were still overwhelmed, despite the seemingly peaking delta surge and cases starting to slow down.
"They really feel the weight of the surge right now," said Dr. Vanderhoff. "They continue to face capacity challenges as they continue to fight to save as many lives as possible every day."
Dr. Adam Mezov, Chief Medical Officer at Dayton Children's Hospital, said Thursday that the hospital is currently in the process of making daily decisions about whether to keep patients away.
"Our bed is literally full," he said.
Dr. Mezov added that doctors are beginning to see more pediatric cases of COVID-19 in hospitals. MIS-C, Virus-related pediatric multisystem inflammatory syndrome. He said it was the first evidence of the long-term health effects of COVID-19 for children.
He said most of the children admitted with COVID in Dayton were school-aged and to date no pediatric patients have been vaccinated.
He said in the past few weeks, cases of COVID have decreased by two-thirds in nearby school districts that have issued new mask orders. Incidents increased by 30% in local school districts that did not require masks. Dr. Mezov encouraged school leaders to establish these obligations until children had access to the vaccine.
And as for that, Dr. Vanderhoff was optimistic on Thursday. Soon, the vaccine will qualify for the group between the ages of 5 and 11.
"I think we're very, very close," said Dr. Vanderhoff. "In fact, we've crossed one of the key milestones: the manufacturer has formally submitted a request for product review and review for administration to this age group."
He goes on to say: "I'm ahead of some of the FDA Advisory Board and ACIP schedules, so it really looks like I'm planning to hold those meetings by the beginning of November. Very, very encouraging. And we probably expect to be only a few weeks away from the decision and hope it will be a positive decision. "
Hospital stress continues as Ohio's COVID stagnates
Source link Hospital stress continues as Ohio's COVID stagnates