Tech
How to Rotate & Save a PDF Permanently Online
Making changes to a PDF requires a reliable PDF editor. Unfortunately, most of the online tools are not worth the time. Still, we did some research and found the best way to rotate and save a PDF online. The platform we found is quite reliable and requires nothing more than a few seconds to do it for you.
This guide will share a few things about the platform and the step-by-step guide to using it. After understanding all these steps, you can visit the website and try it for yourself.
So let's start with the introduction of this website.
CocoDoc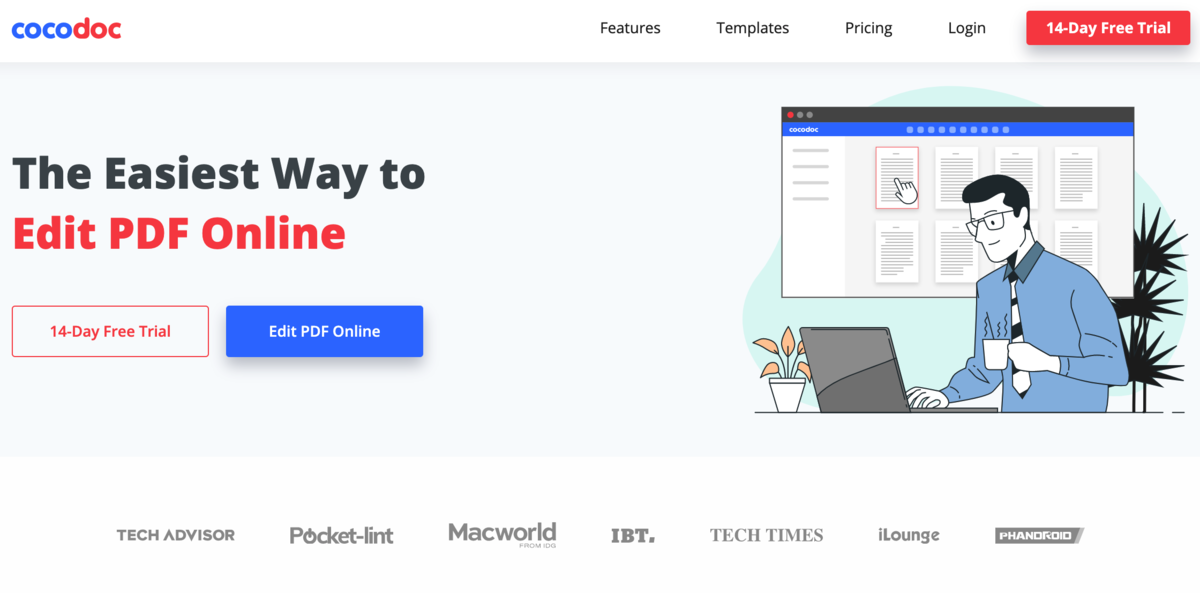 We are going to use CocoDoc, a PDF editor that lets you edit your files conveniently. The platform is easy to use and requires no editing skills or prior experience. All you need is to visit the website and access its PDF Rotate tool to get your work done. Interestingly, you do not even need to create an account to use its services for the first two times.
After that, you can go with the trial membership for 14 more days. Thus, CocoDoc is the perfect application for rotating a PDF online (permanently).
Now, as you know about the intuitive features of this editor, let us have a look at the process to do it.
How to Use CocoDoc's PDF Rotator
CocoDoc's PDF rotator is designed to provide you an easy and reliable way to rotate your PDF any way you want. The tool is accessible on its website and mobile application (application available on premium membership only).
To use this tool, you simply need to follow the guide we created for you. Here are the steps you need to follow.
Step1: Access PDF Rotate Tool
The first step is to access CocoDoc's website, where you can use this service. You can also download its mobile application in case you want to use its premium application.
For the desktop version, you need to visit the website on any web browser and click on the PDF rotate tool from the features tab. It will take you to the service page of this tool.
Step2: Upload File
The next step is to upload your file to the tool page. For this, you need to click on the Choose File option and select the file from your device. After selecting the file, click on the Upload button to start the process.
It also offers some other options to upload the file from OneDrive, DropBox, Google Drive, or a URL. The URL option is reliable when you have already uploaded a file on a website and can use it directly from there.
Step3: Rotate File
After uploading your file, you can now use the options to rotate your file to the left or tight. If you want to change it upside down, you can click on the button (right or left) twice. You will find the live preview of the process as soon as you click the button.
Thus, make the changes, verify it through the preview, and proceed to save your document permanently.
Step4: Download
The last step is to download your file to your device. After that, you can simply click on the Download button to start downloading. Alternatively, you can create an account and save the file on your cloud storage. That way, you can access the document on any web browser whenever you need it.
Online vs. Offline PDF Editors: Which one is More Reliable?
There's always a debate over the online and offline PDF editors. However, it depends entirely on the user's requirements. For example, if you do not like to visit an online website or stay connected to the internet just to edit your PDF, you would prefer an offline method.
However, if you require a PDF editor more often and want to access your files anytime, an online PDF editor is the best choice for you.
Final Words
The method we shared in the above guide helps rotate a PDF online. All it takes is your file and a few minutes to rotate it. The changes are permanent, and you will get a newly edited file for your device.
The cloud storage makes it more reliable as you can store that document and use it anytime you want.