Ohio
June 10–17, 2021 Classifieds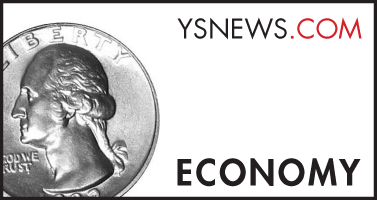 For sale: cars, trucks, etc. | (back to top)
JOHNSON FAMILY garage and basement sale continues this Saturday, 9 a.m.–1 p.m., and by appointment. 310 Dayton St. Clothing, infant to adult, and household items. Featuring household items from Don Hollister and Rob Kent. For a private showing, call Jim at 937-546-0184.
YARD/GARAGE SALE: 175 Brookside Drive. Saturdays, June 5 and June 12,9 a.m.–noon, or any time I am home. Call me, 937-503-4566 for appointment.
WEST WHITEMAN NEIGHBORHOOD yard sale! 200 block of W. Whiteman, Saturday, June 12, 9 a.m.–1 p.m. Nine households participating. Books, houseplants, eclectic art items, clothing, ice cream truck for dolls, two large carpets, lots of household items. A lot of free stuff, too.
"BLACKS IN YELLOW SPRINGS: A Community Encyclopedia" is now available for $25 (includes shipping and handling) at The 365 Project, P.O. Box 165, YSO or through the365project.org/shop. For those who have the 2020 edition, the 2021, 60+ page supplement is available for $8 (includes shipping and handling). Also available at Dark Star Books, 237 Xenia Ave. YS.
ENERGY AND IMMUNITY IN ONE. Organic Full-Spectrum Hemp Oil (CBD) co-extracted with an organic blend of Chaga (anti-viral), Cordycep (increases oxygen intake and lung function), Turkey Tail (strengthens immune system) and Reishi (boosts immune function) medicinal mushrooms. Contact Robert Hasek, 937-558-8474, robert@entangledbiome.com or order at http://www.entangledbiome.com.
GOT A NEPHEW IN NORWAY? Tired of reading the police report to him over the phone? He'll receive a PDF of the News in his inbox on Thursday morning if you buy him an E-edition subscription. Go to ysnews.com and click on Subscribe.
SALTY LARK PIES – sweet and savory artisan pies, made to order in Yellow Springs, Ohio, with fresh, quality ingredients. Truly good and scrumptious! June menu includes Apple-Rhubarb Pie, Cardamom-Orange Panna Cotta, and many more delights. Also offering custom decorated pies for your gifts and occasions. Find menu on Facebook or contact Madeleine Reber: saltylark@gmail.com or 336-314-5010.
ASAKAWA ESTATE PUBLIC AUCTION: Friday, June 18 at 10 a.m., at 1333 President St. Yellow Springs, Ohio. (From St. Rt. 68 in Yellow Springs turn east on Allen St. to right on President St. • 2014 Toyota Avalon Limited hybrid, loaded with just about everything! Best of all, only 24,000 miles! Super nice car; sells at noon. • Gold, silver, jewelry, clothing: four 1-ounce gold 1980 Grant Wood American Arts Medallions; 64 pieces of Oneida sterling silver, other sterling pieces, some jewelry; lots of good high-end men's and women's clothing, shoes and accessories. • George Nakashima table, Olga Fisch rug. • Oriental Collectibles: George Nakashima walnut occasional table, Olga Fisch "Caverna" rug in excellent condition, antique framed Teishin pattern, lots of oriental collectibles including pictures & frames, paintings, dolls, dishes, figurines and more. • Baldwin baby grand piano in excellent condition, always serviced. • Furniture, collectibles, household goods: outstanding collection of high-end furniture including retro-style furniture, dining room with six chairs, oriental style couch & chair, several sets of matching living room chairs; two Bose wave radios; electric reclining lift chair; two matching single beds and night stands, other single beds, loveseat hide-a-bed; lots of pictures & frames, artwork; two Nikon 35mm film cameras, old camera collection, lots of slides & projectors; Realistic turntable, Heathkit speakers, TV & stand; large collection of books, coffee and end tables, kitchen utensils & appliances, pots & pans, bedding & linens, towels, office furniture and supplies, computers, brief cases, file cabinets; Amana refrigerator, G.E. matching washer & dryer like new; Autosport 660 jump start/inflator; ladders, lawn and garden tools, large swordfish, pool table, radio testing equipment, rods and reels; large set of Noritake china 'Laurel"; and so much more; an outstanding lifetime collection. • Terms: cash or check with proper ID, credit card with 3% convenience fee. Estate of Toshiko Asakawa; executor, Attorney Cynthia Barnett; Greene Co. Probate Case #2020.
WHIRLPOOL CLOTHES DRYER, less than one year old, $225. Call 937-7671540.
42-INCH HUSQVARNA mower, runs and looks like new. Spare blades and new battery. $700. Call 937-767-1432 or e-mail pdadras@yahoo.com.
OPEN FOR BUSINESS? Let everyone know what you're doing and how you want to do it. Place a classified ad.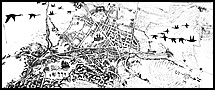 NEWS SWAG — NOW ONLINE! Lovely Gail Kort cards, posters and illustrations; News books, posters and notecards. Visit our newly created online retail page, ysnews.com/shop. You can also stop by our office the old-school way to pick up nifty news gifts, Monday–Friday, 10 a.m.–3 p.m. Please call for extended hours, 937-767-7373.
LOOKING FOR A SMALL SPACE FOR LEASE to turn into a salon studio for myself in the Springs or surrounding areas. I am willing to pay for any minor construction needed and plumbing, just looking for a space! Please feel free to text or call at 937-631-6333.
DOGS, CATS, TORTOISES: find a good home for animals here.
NO MONEY NEEDED! List your services or items for exchange.
HAVE A NEW NEIGHBOR? Sign them up for a three-month subscription to the News for free and we'll deliver a welcome package to them. Call the Yellow Springs News office at 937-767-7373, Monday–Friday, 10 a.m.–3 p.m., or email circulation@ysnews.com anytime to help keep your new neighbor informed!
FROM ARTICHOKES to xylophones, this is the place to ask for stuff.
HEY SPRINGERS! I'm working at The Antioch School and my son will be attending there this fall. My family is seeking a 2-3 BR home to rent or purchase in the village, or any size apartment to rent. Thank you! Call/text Jill, 856-759-7703.
LOOKING FOR A PLACE to live? House or apartment to share? Announce it here and find a room or a roommate.
TOWNHOUSE APARTMENTS for rent, Hawthorne Place: one-bedroom, $625; two-bedroom, $725; three-bedroom, $825 plus utilities. Laundry facilities on site. 937-324-3606.
SECOND FLOOR, TWO ROOMS: living and sleeping room. Located downtown YS. Freshly painted and newly carpeted. Dorm fridge, microwave, couch and all utilities included. $440/month. Shower and washroom 15 feet down the hall. References and deposit required. 937-631-1447.
ACCEPTING RENTAL APPLICATIONS NOW: Home, Inc. is now accepting applications for one and two bedroom apartments at Glen Cottages Pocket Neighborhood. Visit http://www.yshome.org/gcrentals to apply or receive a paper copy from the Home, Inc. office at 202 S. Winter Street. For more information, call 937-767-2790 or email info@yshome.org
TWO STORY, THREE BEDROOM, 2.5 bath house in YS available mid-July. Has AC, garage, basement, fenced yard. Lease required. Call 937-470-7172.
FULLY FURNISHED STUDIO APARTMENT in the heart of downtown. Short-term. Courtyard entrance, hardwood and ceramic-tile floors, custom kitchen, shower, washer/dryer, WiFi, private parking, second floor, outdoor area by park. $700 plus utilities reduced for longer term. Call 937-767-1778.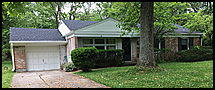 THREE BEDROOM, ONE BATH, all brick, hardwood floors, partial basement, half acre lot. New roof, water heater. Central air, auto garage opener, water softener, updated windows. $275,000. Call 740-417-3439.
NOTHING LOST or found this week. Found ads are free.
ESTABLISHED HEATING PLUMBING Co. seeks HVAC Service Tech/Installer and Plumber Repair Tech/Installer. Five year experience preferred, benefit package included. Pay based on experience. Send résumé to AC Service, 116 Dayton St., Yellow Springs, OH 45387.
WE'RE HIRING! Yellow Springs Home, Inc. is seeking an AmeriCorps VISTA for 2021-2022. If you or someone you know is interested in serving the community with a grassroots agency while learning transferable skills, please visit http://www.yshome.org/americorps to learn more about the position, program benefits, and how to apply.
GLEN HELEN SEEKS Outreach Manager to coordinate volunteers, operate Trailside Museum and the Nature Shop, lead membership outreach and public communications, and related project management work. Full-time with benefits. See the full job description at glenhelen.org. To apply, send resume to GHA@glenhelen.org.
THE YELLOW SPRINGS CHAMBER of Commerce is hiring an executive director. Apply by sending a resume, cover letter, two references, recommendations if applicable, and other relevant materials to ascott@yschamber.org by June 20. Full job description on YSChamber.org.
COME HELP Tecumseh Land Trust take care of the Glass Farm Prairie, Saturday, June 13, from 1–3 p.m. Dress for mud, sun & bugs, and bring gloves and clippers if you have them. For more information, call 937-767-9490 or email krista@tecumsehlandtrust.org. See directional signs on King St.
TIME SHARE? Offer your spare time or find someone who wants to share theirs.
SCHEDULE YOUR SEASONAL Heating/HVAC check-up today! A-C Service Co., your locally owned heating and plumbing company. Call today, 937-767-7406. http://www.acserviceyso.com.
NEIL DOG TRAINING ("evolving" certified professional trainer/retired special education teacher) will help you train your dog. If you are committed, I can help! Neil Silvert, 937-767-1991 or nsilvert1949@gmail.com. Free evaluation. Reasonable rates — sliding scale.
PULLING POISON IVY. Also house cleaning and gardening. Current references. Contact 937-856-8310.
DOMESTIC ENGINEERING UNLIMITED: Errands; pick-up; delivery; find a rental; pet/house sitting; yard sale assistance; organizing; light housekeeping. Excellent local references, 20 years experience. 937-797-4435. "A burden shared is a burden lifted."
LIFE HAPPENS… and sometimes we need a little help. Office in YS, reasonable rates. Maxine Skuba MS, LPC career counselor and therapist, 937-760-7715.
KNOW TAXES? Help someone who needs it! Advertise your services with a classified ad.
WATCH KIDS? Let parents know about your invaluable service.
CERTIFIED AQUA FITNESS instructor available to teach private or small group classes in your own pool. 10+ years experience. Class can be adapted to your needs. Call Dawn, 252-341-6325.
CHINESE LANGUAGE tutoring. Call 937-856-8310.
CLASSIFIED RATES in the Yellow Springs News — $7 for the first 20 words and 10 cents a word thereafter, for both print and online. Photos are $10 per week, horizontal photos work best. Email us directly at classifieds@ysnews,com, submit online at ysnews.com/classifieds or stop by the office, 253½ Xenia Ave., by Mondays at 5 p.m. Please note: any yard sales or garage sales need to be prepaid.
DELAYS IN NEWSPAPER DELIVERY? We have been in contact with the Yellow Springs post office on the matter, but no clear cause has been identified for potential delays. Please call the News at 937-767-7373 if you are experiencing delays. While we cannot guarantee or affect delivery time via local and area post offices, we can confirm that your subscription is in good standing. As alternatives to mail delivery, newspapers are always available for pick-up at the News office, and subscribers may also consider switching to the e-edition, delivered via email.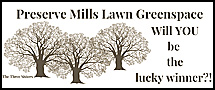 GUESS HOW MANY TREES are located on Mills Lawn and win a gift certificate to use at one of our wonderful shops in the village. First correct submission will win, so send your answer in soon! Send answer to millslawngreenspace@gmail.com. Winner announced week of June 20.
WHEN ASKED under Freedom of Information Act requests, 69 different government health agencies in 20 different countries said they have no record of SARS-COV-2 virus having been isolated or purified from any patient sample that was not first adulterated with other sources of genetic material. See for yourself: https://bit.ly/2T7Y4L5
GIVE A SHOUT OUT! Let the village know about a good deed. Card of Thanks is free — 40 words or less.
June 10–17, 2021 Classifieds Source link June 10–17, 2021 Classifieds