Sports
Justin Fields helps the Bears lead the Bears to beat the Bengals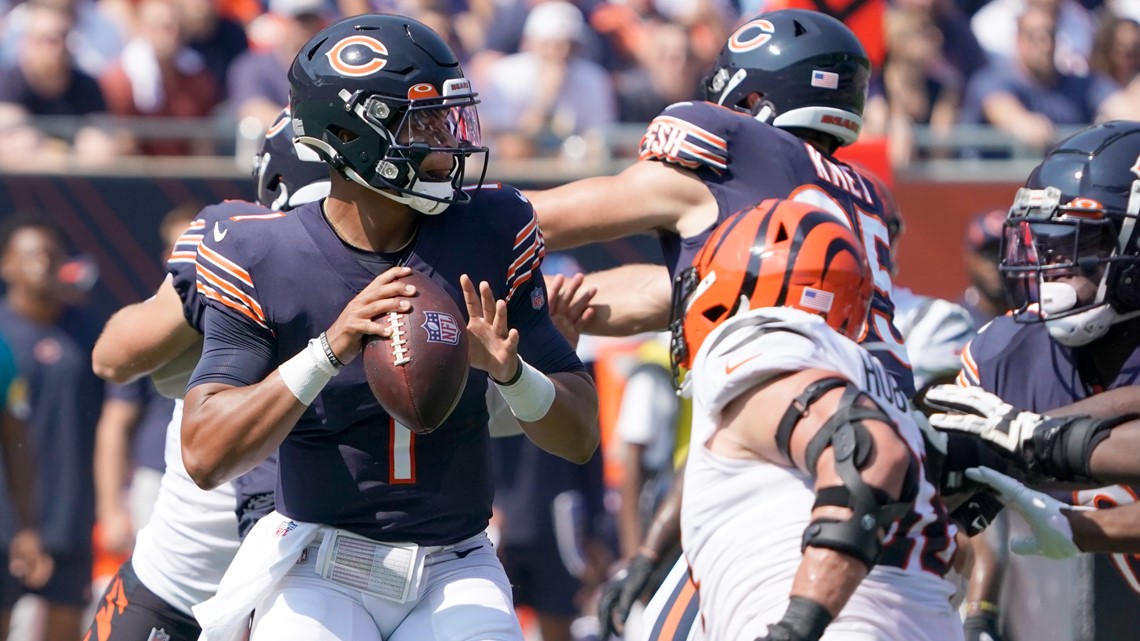 Chicago — Justin Fields defeated the Cincinnati Bengals 20-17 on Sunday, leading the Chicago Bears to their first victory of the season.
Fields went 6-13 with a 60-yard pass and passcut.
Former Ohio State University quarterback took over Bears' attack after Andy Dalton's knee injury in the first half.
The Bengali could not launch the attack. Quarterback Joe Burrow threw three intercepts in the latter three passes, including the one returned for the Bears touchdown.
Barrow and Bengals made a late run in the fourth quarter, with two quick touchdowns within three.
There is no up-to-date information on Dalton's knee injury or whether he is expected to miss the match.
Justin Fields helps the Bears lead the Bears to beat the Bengals
Source link Justin Fields helps the Bears lead the Bears to beat the Bengals