Ohio
Manchin experiences training made possible through ARC | News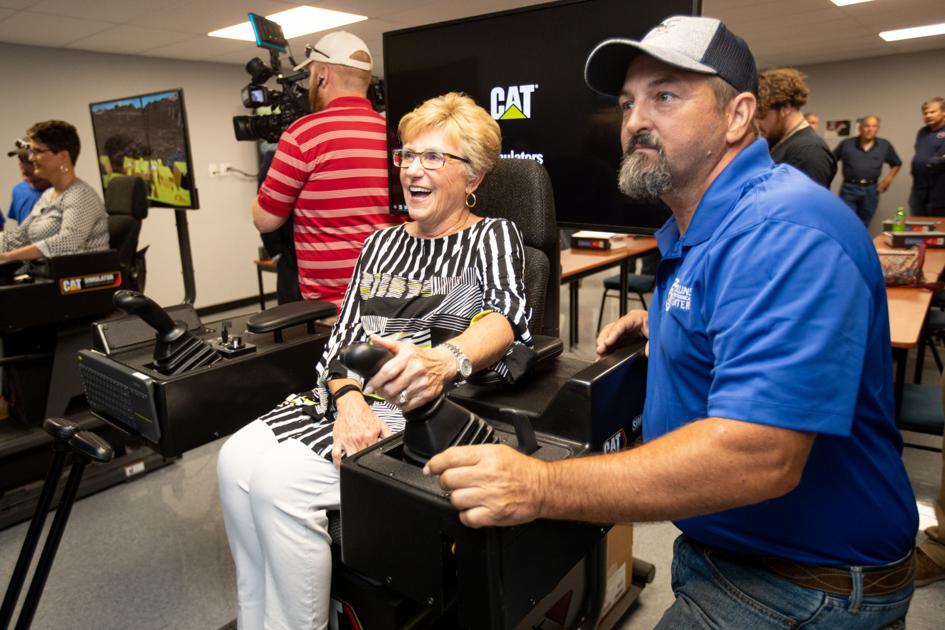 Chesapeake, Ohio — Gale Manchin wasn't breathtaking in his heavy equipment career, but he didn't prevent him from trying out training courses.
Manchin, Federal Co-Chair of the Appalachia Regional Commission (ARC), visited the Collins Career and Technical Center in Chesapeake, Ohio on Wednesday to better understand what ARC has made possible at the local level.
The visit will help you jump into the seats of a state-of-the-art heavy equipment simulator developed by Caterpillar (CAT) and learn the basic controls and movements of heavy equipment such as bulldozers and excavators. And other common construction machinery.
CCTC has two such simulators, both of which are purchased with funding provided by ARC grants.
With multiple screens, sensory elements, task simulations, and evaluations of each completed mission, the simulator is built to provide realistic learning opportunities in the classroom safety.
"You can see the project on paper and it looks good, but if you can see the project in action, it makes all the difference," says Machin. "The skill set these students walk together is really huge. It allows them to have several different types of work."
Caden McFann, a student at CCTC's Heavy Equipment Operators course, has many differences between a simulator and a real machine, but the former gives him and others a safe learning of control before testing and develops muscle memory. Skills in the field that said give the opportunity to let.
Mark Norris teaches the course and said that students spend about four months learning from textbooks and simulators before touching real heavy equipment in real-life situations.
"It's much safer for someone to come here and sit on this machine in the classroom and learn than to put it on a real machine. If they do something wrong, it can be dangerous. Here There are no safety concerns, "says Norris.
The Appalachia Regional Commission (ARC) is an economic development partnership between the federal and 13 state governments, focusing on 420 counties throughout the Appalachia region.
Manchin was appointed as ARC's 13th Federal Co-Chair on May 6, making him the first person to hold the title from West Virginia. Manchin, nominated by President Joe Biden, works directly with ARC's 13 Governor, State Agents and Program Managers, and a network of regional development districts to build community capacity and economics throughout Appalachia. We continue to strengthen our growth.
Luke Creasy is a reporter for The Herald-Dispatch. Follow him on Twitter @LukeCreasy or call him at 304-526-2800.
Manchin experiences training made possible through ARC | News
Source link Manchin experiences training made possible through ARC | News