Ohio
Ohio Ben & Jerry's Franchisee Ready to "Counterattack" | Local News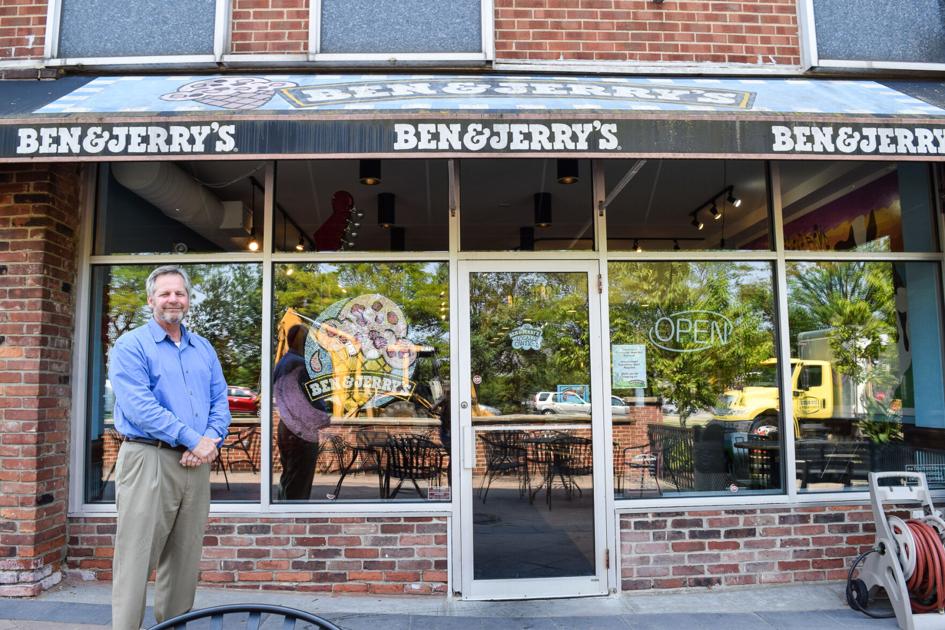 The Ohio Ben & Jerry's franchise owner is working with other Jewish franchisees to "counterattack" Ben & Jerry's parent company Unilever.
The company announced on July 19th. Ben & Jerry's ice cream will no longer be offered On the west bank of the Jordan River and East Jerusalem in Israel. In an official statement, they called Israel "occupied Palestinian territory."
"We believe Ben & Jerry's ice cream is inconsistent with our values ​​of being sold in the Palestinian Occupied Region (OPT)," the company said in a statement. "We also hear and recognize the concerns that our fans and trusted partners share with us."
Jim Raykin, who has owned the Ben & Jerry's franchise on the University Heights John Carroll University campus for over 15 years, has joined several other Jewish Ben & Jerry's franchises to take action against Uniriva. He said he was in contact. He said these franchisees come from all over the country, including California, New York and Texas.
"I think this is an opportunity for me to get involved in the growing sense of anti-Semitism in America," Raykin told Columbus Jewish News on July 26. It's happening there … because there are a lot of misunderstandings here and there. "
Raykin said these actions against Unilever and anti-Semitism are still in the preparatory stage.
Ohio is one of the 35 states that have enacted anti-boycott, withdrawal, and sanctions legislation. In 2016, former Governor John Kasich signed House Building 476. This prohibits state agencies from contracting with companies that boycott or sell from Israel and requires that public companies state explicitly in contracts declaring that they have not boycotted or withdrawn from investment. increase. Israel, agreement lasting for the duration of the contract.
Ben & Jerry's was founded in 1978 by two Jews, Ben Cohen and Jerry Greenfield, who graduated from Oberlin College, Ohio. In 2000, the company was sold to Unilever for $ 326 million, according to The Wall Street Journal. Mr Raykin said Unilever's board is pushing a personal agenda and believes it is "very anti-Semitic."
"I think the conflict and disagreement in Israel is just an excuse to show their anti-Semitism," Raykin said.
In 2018, Ben & Jerry's announced a flavor called "Pecan Resist". Part of the proceeds from their flavors was used to support the Women's March, a group marching for women's rights. However, the Women's March was taken over by American political activist Linda Sarsour, who has been accused of anti-Semitism by many Jews, including Reykin. Reykin was worried about selling merchandise in her store and donating money to the campaign because of her comments, including her pro-Palestinian position.
During the controversy, Raykin said he had spoken to Ben & Jerry's board chairman, Anurada Mittal. Mr Raykin said he was repeatedly convinced that their views were not political and that their views were not anti-Semitic. But after this recent controversy, he said he felt this was not true.
Raykin, a member of the Cleveland Heights and Pepper Pike Park Synagogue, said: "So I see this as just a company that actually opposes Israel."
On July 27, Mittal released her Twitter's first comment on boycott Since it was announced.
"We are proud of @benandjerrys, who has taken the stance of ending the sale of ice cream in the occupied Palestinian territories," Mittal said in a tweet. "This action is not anti-Semitic. I am not anti-Semitic. The sneaky hatred cast on me does not threaten me. Pls works for peace. Sic-not hatred! "
I'm proud @benandjerrys For taking the stance of ending the sale of ice cream in the occupied Palestinian territories. This action is not anti-Semitic. I am not an anti-Semitic. The sneaky hatred thrown at me threatens me. pls work for peace – not hatred!

— Anuradha Mittal (@Mittaloak) July 27, 2021
In addition to Leikin's counterattack plan, the Israeli-American Council Skipped the banner to Ben & Jerry's factory The Global Headquarters in South Burlington, Vermont, read on July 26, "Serve Ice Cream, Not Hatred." The banner also includes #BDSisHATE, which mentions boycotts, divestments, and sanctions against Israel.
Flyover is a world featuring a social media campaign that calls on Ben & Jerry's and its parent company Unilever to be inconsistent with the Israeli-targeted BDS hatred movement and encourages people to renew their ice cream maker licenses. Defensive activities have started. With that Israeli manufacturer.
Joel Gasman, an independent owner and operator of the Ben & Jerry's franchise in New York City, has announced that his store will donate 10% of its profits to the Israeli cause.
"As an independent franchise owner of Ben & Jerry's, I feel that recent actions by headquarters do not reflect our personal view and are saddened by the impact this has had on our business and the Jewish community. "There are," the franchise said in a Facebook statement.
The Giant Eagle, which carries Ben & Jerry's, is owned by the Shapira family, with Laura Shapira Caret as President and Chief Executive Officer. Headquartered in O'Hara Township near Pittsburgh, the supermarket chain operates 410 grocery stores and convenience stores in Ohio, Pennsylvania, Indiana, Maryland, and West Virginia.
The company wrote in an email to CJN on July 28:
"At Giant Eagle, we are deeply committed to creating a comprehensive, equitable and diverse workplace and shopping venue. We take our responsibility to respect everyone and all perspectives seriously. We expect the same from companies and brands that have products on store shelves.
"We strictly follow Ben & Jerry's recent decisions regarding the sale of products in the Middle East. The issues at the heart of the decision are complex and many people throughout our community are about them. We recognize that we have a strong belief. For these reasons, at this time, we decide for ourselves how our customers will support Ben & Jerry's by continuing to sell branded products in stores. I think it's best to be able to do it. "
Raykin proposes that the Jewish community boycott all 400 brands owned by Unilever. These brands include soap, chocolate and tea companies. Raykin said no one would blame him for boycotting his store.
"Jews are a family," Raykin said. "We tend to fight well, but we shouldn't. And the Jews need to lag each other on all these issues. Whatever your political beliefs, your religious beliefs. Whether religious, non-religious, conservative or reformed, this is exactly the problem here in Cleveland, and the entire Jewish community can lag behind. "


Ohio Ben & Jerry's Franchisee Ready to "Counterattack" | Local News
Source link Ohio Ben & Jerry's Franchisee Ready to "Counterattack" | Local News