Ohio
Ohio coffee shop collecting cookies for service members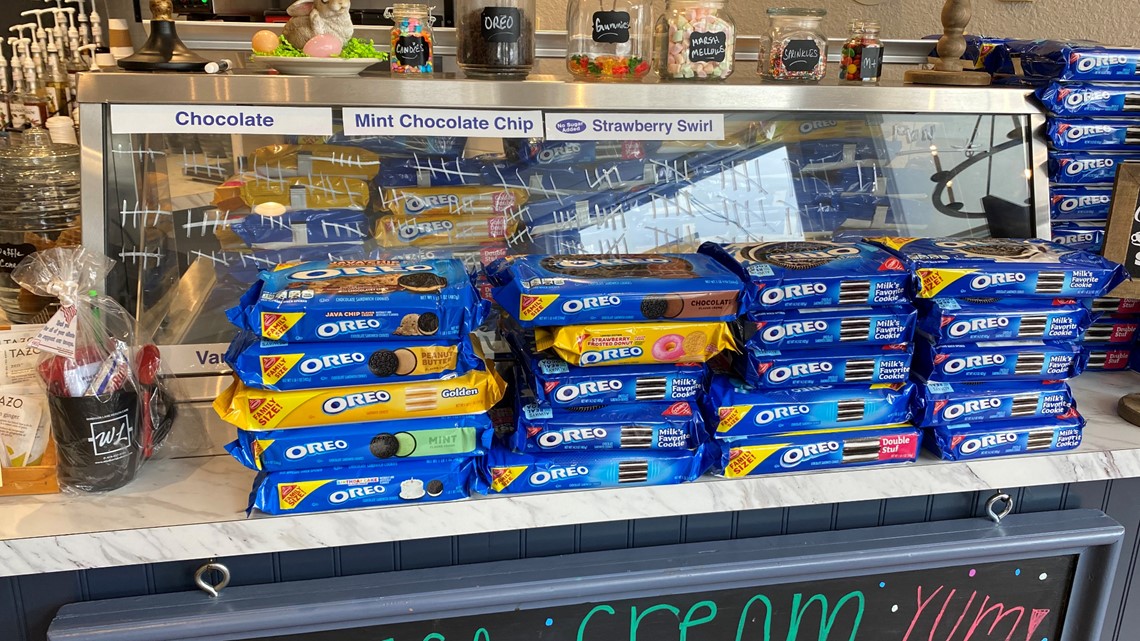 Elmore's Christy's Corner Cafe organizes Operation Oreo to send beloved cookie packages to service members around the world.
Elmore, Ohio — A coffee shop in Elmore, Ohio is giving back to heroes at home and abroad.
But it's also a place to develop community leaders in our area.
Christy's Corner Cafe is located on the corner of downtown Rice Street. Manager Kathy Barbie helped open a small store at the non-profit Engaging Opportunities Foundation to commemorate the late Sister Christie, who suffered from Down Syndrome but always wanted a place to work and stay with the community. It was.
"More than 80% of people with disabilities who want to work can't work because they don't have many opportunities. That's our goal," she said.
Two years later, it became a place of opportunity for many people like Emily Kehlmeier.
"I like making latte, coffee, etc.," Kehlmeier said.
Shop leaders say they help pave the way for long-term employment through vocational training while stimulating a culture of acceptance and awareness within the community.
Madeline Hines, a job coach at the cafe, said, "They are not only really successful in developing their skills, they are also socially wonderful, and from a community perspective, the community accepts and embraces this. It's wonderful because it has acquired the environment of. "
But the store also helps others. Enter Operation Oreo.
Bayes Kayler, who works at the store, has brothers in the military and leads a drive that collects hundreds of "milk's favorite cookie" packages for uniformed people.
"He makes me happy," Kayler said of his brother Blake. "He always helps others."
Barbie says the amount of support from Elmore and the surrounding community is spectacular.
"Money and parcels come in from Arizona, from Maine, from outside the state. People saw us on Facebook," she said.
The Bethlehem Lutheran Church in Pemberville has been driving for 18 years and is happy to have a new partner. Barbie added that Bayes is a big part of it.
"He is very patriotic and often wears a hero's military shirt, and he is very respectful of his brother's actions and wants to support him," she said.
Kayler is happy to be able to count the packages and help his brother and the people who serve with him.
"Thanks to my brother Blake and the military," he said.
Oreo will be accepted in stores until the end of March and will be shipped to overseas and domestic military forces.
Donate the package and you'll get a free ice cream scoop.
Related Videos:


Ohio coffee shop collecting cookies for service members
Source link Ohio coffee shop collecting cookies for service members