Ohio
Peace rally puts an end to violence in Toledo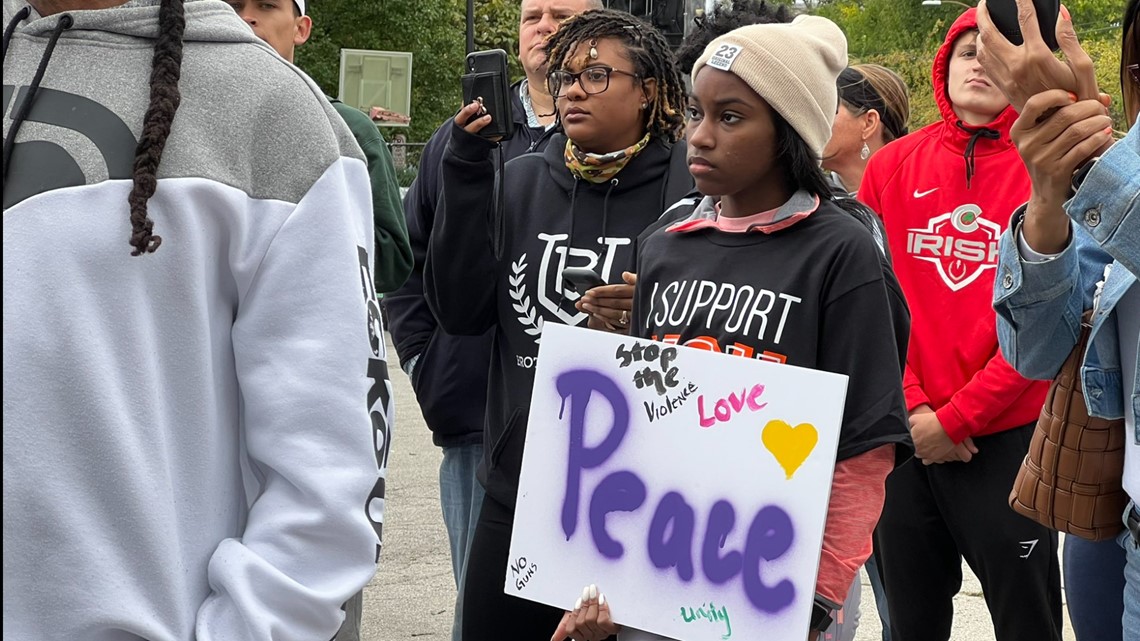 The Save Our Community, along with other city groups, marched on Detroit Avenue on Saturday calling to "change the community" to stop violence.
Toledo, Ohio — Summer may be over, but violence continues in the city of Toledo.
Dozens of people marched on Detroit Avenue in search of peace on Saturday. At each step, the chanting "Stop violence" and "Change the community" pierced the air.
"It's a voice, it's about sending a message," said volunteer Antwuan Walker Jr.
Organized by Save our Community and other city groups, it gathered people affected by gun violence. Walker Jr. says young people today need good role models in their lives.
"It's a good expression," Walker said. "You know that you think it makes a difference. The biggest thing it takes is the value of life and understanding that there are resources for your life to be evaluated. think."
Adults talked directly to young people and told them that they could be better and their lives were important.
Sierra Webb, Co-Chair and Head of the Human Relations Committee in Toledo City, said: "They are loved. They are beautiful. They are supported."
Mystery music appears in the rally. Executive director Eric Dixon says many gangsters attract children who want a family, but there are some programs like him that make you feel like you belong and give a positive light. Is called.
"You have a lot of children doing negative things, leaders, great leaders," Dixon said. "The problem is that they are going in the wrong direction. Our job is to change the stinking mindset and guide it in the right direction."
The group says that the time of change is now and it starts with everyone.
"It doesn't depend on politicians or police," said Jofan Armor. "It's up to us to save our community. It's up to us to work together."


Peace rally puts an end to violence in Toledo
Source link Peace rally puts an end to violence in Toledo