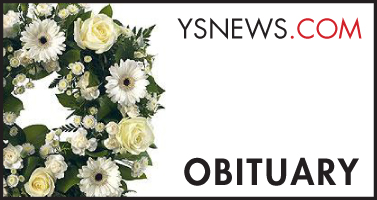 Sydney Leonard, Portland, Maine, died on September 8 after the fight against cancer. She was 62 years old.
Sydney was born in Elizabeth, New Jersey to David and Jane Hille, and grew up in Yellow Springs, Ohio. She became a seasoned cellist and graduated from high school in Framingham, Massachusetts. She attended Badet School and began her accounting career at various banks and law firms. She attended a night school at Northeastern University and earned a Bachelor of Arts degree.
Sydney married Brian Leonardo in 1982 and lived in Sharon and Lentham, Massachusetts. She spent her time at a camp in South Thomaston, Maine, with a Sea Dog in Portland on her July 4th holiday. She was an avid reader who enjoyed the libraries in Portland and South Thomaston. Sydney was known for her kindness, humor, and generosity. In 2018, Sydney moved to Portland, Maine to make its dream come true. She enjoyed spending time in the YMCA pool and enjoyed horseback riding, biking and sailing.
Sydney is survived by her husband Brian. Mother, Jane Baker; Brother, David Hill; Brother-in-law Bill Baker, Pamela Baker, Pris Walker, Mike Ulmer, Sherry Rosa, Rick Ulmer, Jim Ulmer, Bill Ulmer. A spring monument is planned to keep her friends and family safe.
Instead of flowers, you can donate to the American Cancer Society. The Sydney family would like to thank the nurses on the 5th floor of Northern Light Mercy Hospital and everyone who participated in her care from the Northern Light Mercy Oncology Center.
Sydney Leonard
Source link Sydney Leonard