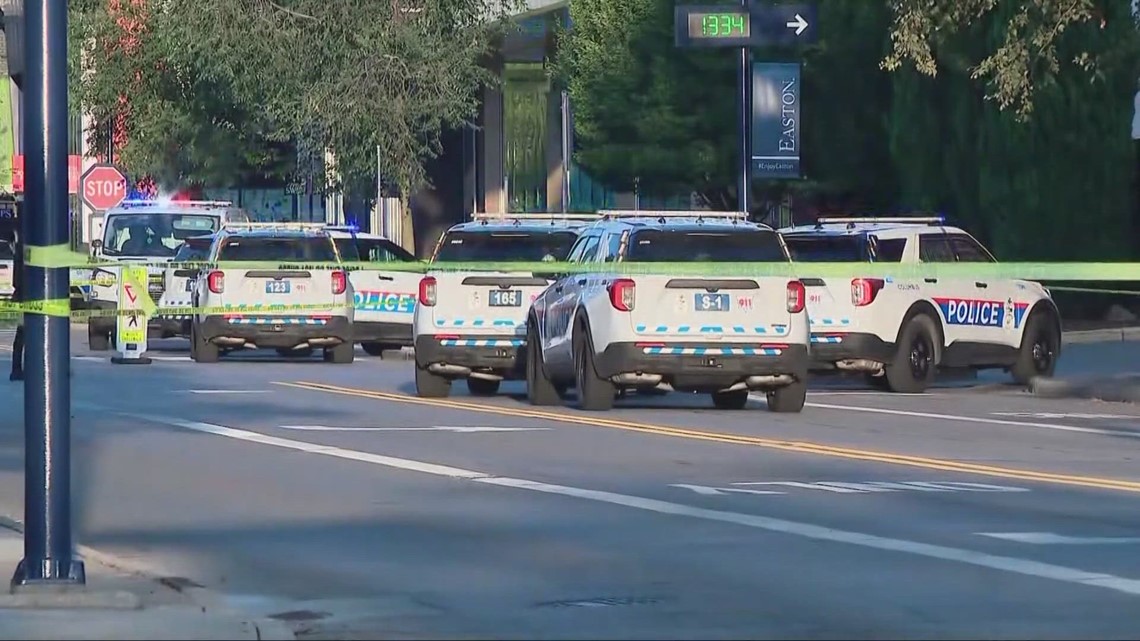 Two teenagers, ages 13, are charged in the deadly shooting. One of them is charged with murder.
Officers with the Columbus Division of Police were called to the mall around 6:15 p.m. after receiving a report that someone was shot in front of Jeni's Splendid Ice Creams. Police said that an officer responded to the area within one minute and began performing CPR on the juvenile, later identified as Ra'shawyn Carter. 
The teen was taken to Mount Carmel Hospital where he was pronounced dead. 
While police did not provide details on what led to the shooting, a spokesperson with Easton said the isolated incident stemmed from an argument and confrontation. 
Multiple juveniles were detained at the scene, but detectives determined charges against two of them. One of the juveniles, age 13, was charged with two counts of murder and another, also 13 years old was charged with obstructing justice.
Police say more than one gun was reportedly recovered from the scene.
Prosecutors say the 13-year-old charged with murder tried to hide the gun in the trash can of a nearby restaurant. On Tuesday, the magistrate ordered that the juvenile be held in juvenile detention until his next hearing on Thursday. 
Kelly Rinehart said she was heading to the Cheesecake Factory at Easton Town Center Sunday night with her husband and two kids. Rinehart said they were planning to celebrate her son being able to graduate high school early.
As they sat in their car in stopped traffic, they could see a number of people outside stopped and staring in one direction.
"When the gunshot hit everybody started running our way," Rinehart said.
Rinehart said her first thought was to protect her family.
"I got my daughter, I'm like get on the ground, get in the back of the car. I got on top of her. My son was in the passenger seat, I'm like get down, get down," Rinehart said.
As her husband, James drove away from the scene, he called 911.
Rinehart said they were in shock.
"There were so many families, there were kids there, you know groups of kids," Rinehart said.
As they were leaving the area, they saw officers arriving at the scene within a minute.
"Thank god for our police, they're doing an amazing job. They were there, it was crazy how fast they were there and boom everybody is showing up," Rinehart said.
Despite this scary encounter, Rinehart said she's choosing to set an example for her kids to not live in fear.
"They're not adults, they're kids, so I don't want them to be afraid to be in this world," Rinehart said.
Anyone with information regarding this incident is asked to call the Columbus Police Homicide Unit at 614-645-4730 or Central Ohio Crime Stoppers at 614-461-TIPS (8477).
https://www.10tv.com/article/news/crime/easton-mall-shooting-15-year-old-boy-killed-identified/530-eeb054a5-9077-4516-9be7-fb0526243a5d Teen killed in Easton shooting identified