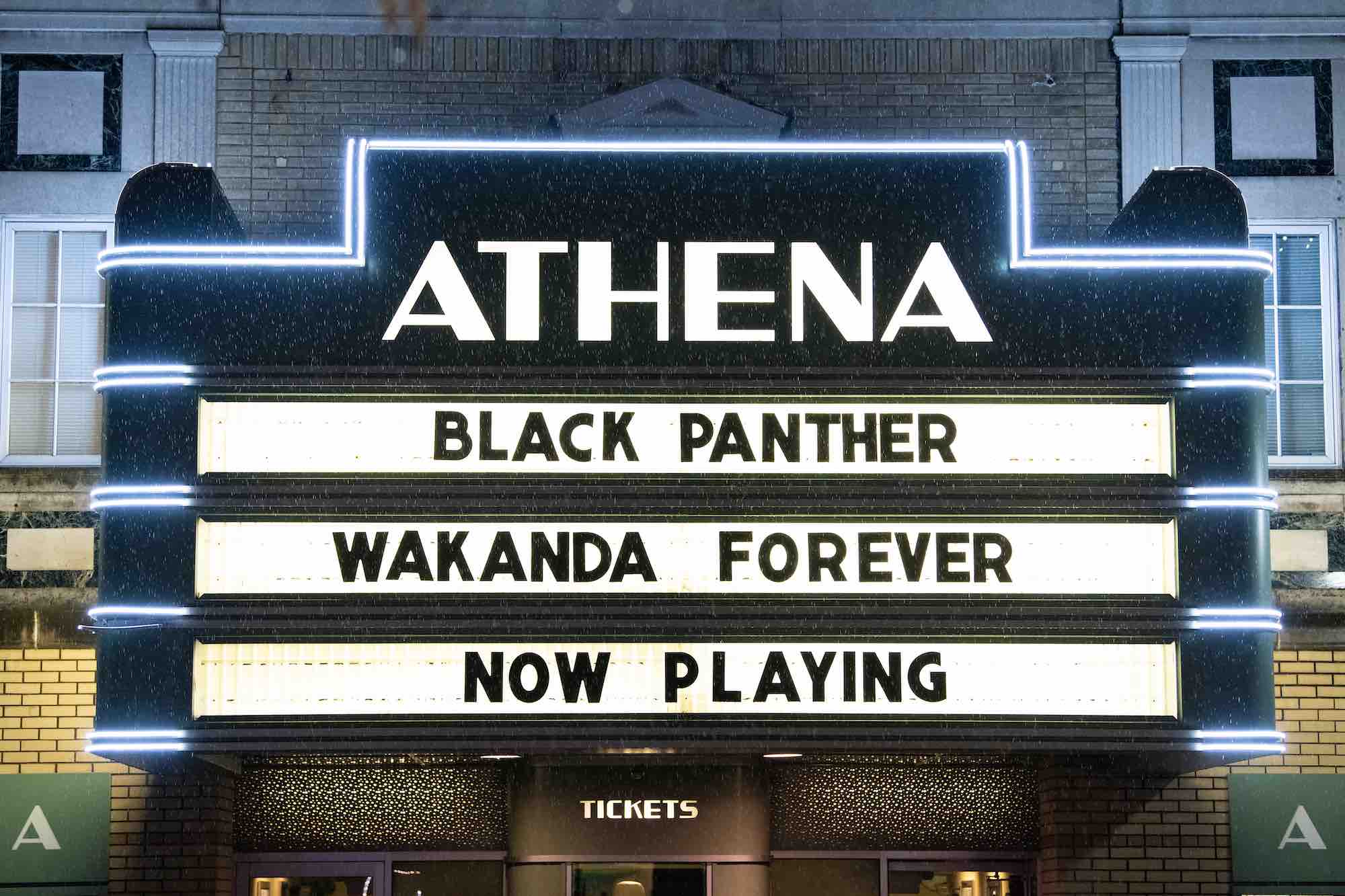 Athena Cinemas before the screening of "Black Panther Wakanda Forever".
On the night of Friday, November 11, Ohio University's Athena Cinema was filled with happy faces of students excited to see the new Marvel movie, Black Panther: Wakanda Forever.
There were 520 tickets available to OHIO students, faculty and staff to see the long-awaited movie sequel free of charge.
Screening was sponsored by student and university organizations. This collaboration involved Ohio University's Black Students Union and Black Student Cultural Programming Committee, Diversity and Inclusion Division, Multicultural Center, Student Council, and Office of the Chancellor.
Dr. Winsam Chunnu, senior director of the Diversity Education Initiative, delivered the opening remarks before the start of the film, stating that "Black Panther" was Marvel's first film directed by an African-American director, and that it was a predominantly African-American film. described it as being the first major superhero film with the cast of .
Representing the black community through film casts and directors has had a direct impact on the engagement and empowerment of the "Black Panther" in mainstream culture.
"I think Black Panther was a moment where we understood the importance of diversity and expression," said OHIO Diversity Leadership Ambassador Re'Aija Grice. "I think it's important given that my future children will see a black king and queen who are superheroes, role models and people they look up to."
Students gathered at the theater to share what it means to watch a movie.
Sophomore Precious Rogers said, "I can't wait to see African culture represented in such a positive and proud light." And it warms my heart to see other cultures of the Diaspora represented in Black Panther."
"I am so excited to see this film with people from my community. We feel so powerful," said second grader Hadiya Ray. "When you walk out of the theater, you feel a lot of power, love and acceptance."
https://www.ohio.edu/news/2022/11/power-representation-proven-through-successful-screening-black-panther-sequel The power of expression proved by the successful screening of the sequel to Black Panther