Ohio
Update on the latest sports | News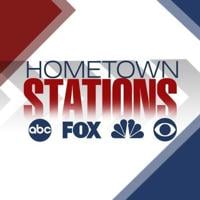 Harden has double-double in 76ers debut
UNDATED (AP) — James Harden made a big impact in his first game since joining the Philadelphia 76ers.
Harden delivered 27 points and 12 assists as the Sixers posted a 133-102 drubbing of the Timberwolves. Joel Embiid (joh-EHL' ehm-BEED') had 34 points and 10 rebounds in the 76ers' fourth win in five games.
Karl-Anthony Towns led Minnesota with 25 points and D'Angelo Russell scored 21.
Checking out Friday's other NBA action:
— RJ Barrett poured in a career-high 46 points, but it wasn't enough for the Knicks in a 115-100 loss to the Heat. Tyler Herro (HEE'-roh) provided 25 points and Jimmy Butler added 23 in the Heat's first game since the All-Star break. Kyle Lowry added 19 points for Miami, which reclaimed a share of the Eastern Conference lead with Chicago.
— The league's overall leaders ended an eight-game winning streak as McCollum dropped in 32 points on 11 of 18 from the field to carry the Pelicans past the Suns, 117-102. Brandon Ingram added 28 points for the Pelicans, and Jonas Valanciunas had 18 points and 17 rebounds. Devin Booker finished with 30 points but had just five assists as Phoenix fell for just the second time in 21 games.
— The Jazz shot 54% in a 114-109 downing of the Mavericks. Donovan Mitchell hit a career-high seven 3-pointers and finished with 33 points. Bojan (BOY'-ahn) Bogdanovic added 18 points, Mike Conley had 15 and Rudy Gobert (goh-BEHR') finished with 14 points, 17 rebounds and three blocks.
— The Hornets rolled over the Raptors, 125-93 with Terry Rozier and Kelly Oubre (OO'-bray) Jr. each scoring 23 points. Montrezl (MAHN'-trehz) Harrell added 20 points for Charlotte, which never trailed and led by 41 near the end of the third quarter. The Hornets won for just the second time in 11 games with runs of 14-2 and 19-0.
— Amir Coffey furnished 12 of his 14 in the fourth quarter and the Clippers returned from the All-Star break with a 105-102 victory over the Lakers. Terance Mann had 19 points and 10 rebounds, while Luke Kennard added 18 points in the Clippers' sixth straight win over the Lakers. LeBron James had 21 points and 11 rebounds while Carmelo Anthony and Russell Westbrook scored 18 points apiece for the Lakers.
— Shai Gilgeous-Alexander scored 36 points and made the decisive 3-point play with 20.4 seconds left in overtime to give the Thunder a 129-125 triumph over the Pacers. Tre Mann finished with 22 points to help Oklahoma City snap a two-game losing streak and a five-game skid in the series. Buddy HiRJ Barrett eld (heeld) led the Pacers with 29 points.
— Dejounte (deh-ZHAHN'-tay) Murray had 31 points, 14 assists and 13 rebounds as the Spurs outlasted the Wizards, 157-153 in double overtime. Keldon Johnson scored a career-high 32 points and Jakob Poeltl (PUR'-tul) added a career-best 28 points for San Antonio. The Spurs have won five of seven to get coach Gregg Popovich within one victory of Lenny Wilken's NBA record of 1,335.
— Chuma Okeke (CHOO'-mah oh-KEE'-kee) scored a career-high 26 points to lead the Magic to a 119-111 win over the Rockets. Wendell Carter Jr. added 24 points and 12 rebounds for the Magic, who broke a four-game losing streak in a matchup of the bottom teams in each conference. Jalen Green led Houston with 23 points in Houston's eighth straight loss.
UNDATED (AP) — Cavaliers guard Rajon Rondo will miss at least two weeks with a sprained toe, the latest injury to hit Cleveland's backcourt.
Rondo sprained his right big toe in the fourth quarter of Cleveland's loss at Detroit on Thursday.
The 36-year-old Rondo joins guards Caris LeVert and Collin Sexton on the sidelines, with Darius Garland receiving fewer minutes because of a bone bruise in his back.
— Heat forward Jimmy Butler has been fined $25,000 for violating league rules regarding media interview access and for his noncompliance with the resulting NBA investigation. The league says the punishment stems from Butler's failure to comply with his media availability obligations during the NBA All-Star weekend, including after the game on Sunday.
— Knicks guard Derrick Rose has undergone another procedure on his right ankle. The 33-year-old point guard had recently begun practicing fully after he had surgery on the ankle in December. No timetable was given for Rose's return and coach Tom Thibodeau said he had no details other than the procedure had gone well.
T25 MEN'S BSKETBALL-SCHEDULE
LINCOLN, Neb. (AP) — Iowa was the only ranked men's basketball team in action on Friday, and the 25th-rated Hawkeyes earned an 88-78 win at Nebraska.
Tony Perkins scored 15 of his career-high 20 points in the second half of Iowa's sixth win in seven games. Keegan Murray had a double-double with 15 points and 11 rebounds as the Hawkeyes moved to 20-8.
Progress made in MLB CBA talks
JUPITER, Fla. (AP) — There's encouraging news coming out of major league contract negotiations with the lockout in its 86th day.
Baseball players and owners took a first step toward salvaging opening day, nearing agreement Friday on an amateur draft lottery. Talks included a surprise one-on-one meeting between Commissioner Rob Manfred and union head Tony Clark.
While an agreement on the draft was not complete, talks appeared to gain momentum for the first time.
Talks will continue Saturday. Major League Baseball has set a Monday deadline for a deal that would ensure a 162-game season and allow openers to take place as scheduled on March 31.
The sides met three times Friday, in addition to the session between Manfred and Clark. That came after four straight days of largely fruitless negotiating sessions that focused on exchanging proposals in areas of relative minutia.
UNDATED (AP) — The Carolina Hurricanes have built a five-point lead over the New York Rangers in the battle for NHL's Metropolitan Division lead.
The Canes outshot the Blue Jackets, 50-19 in a 4-0 shutout victory. Frederick Andersen had an easy time posting his third shutout of the season.
Nino Niederreiter (NEE'-dur-eye-tur) and Vincent Trocheck (TROH'-chehk) scored 36 seconds apart in the opening minutes of the third to blow the game open. Jordan Staal and Teuvo Teravainen (TOO'-voh tehr-ah-VY'-nehn) also tallied for Carolina.
— Gabriel Landeskog (LAN'-dehs-kahg) notched his second hat trick versus the Jets this season while the Avalanche were scoring six unanswered goals in a 6-3 victory. Andre Burakovsky (bur-ah-KAHV'-skee) gave Colorado the lead for good 56 seconds into the final period and capped the scoring. The Avs lead the NHL with 80 points after winning for the 16th time in their last 19 games.
— Jordan Kyrou (KY'-roo) had two goals and an assist in the Blues' 5-3 win against the Sabres. Ville Husso had 35 saves for St. Louis to improve to 10-1-1 since the start of 2022 — and 9-1-0 at home. Colton Parayko snapped a 3-3 tie with 6:03 remaining.
— Nick Schmaltz scored twice in the third period and Scott Wedgewood stopped 43 shots as the Coyotes knocked off the Golden Knights, 3-1. Schmaltz tipped in Anton Strålman's thigh-high shot from between the circles at 3:16 of the third period to put Arizona up 2-1. Shayne Gostisbehere (GAHS'-tihs-behr) also scored for the Coyotes, who had lost seven of the previous nine against Vegas.
— The Kings knocked off the Ducks, 4-1 as Jonathan Quick became the fourth American-born goalie to reach 350 victories in the NHL. Adrian Kempe scored twice and Los Angeles extended its winning streak to four. Anze Kopitar (AHN'-zhay KOH'-pih-tahr) added a goal and an assist for the Kings.
— Patrick Kane and Brandon Hagel each had had tricks to lead the Blackhawks' 8-5 win over the Devils. Kane and Hagel completed their hat tricks with empty-netters after Kirby Dach (dahk) provided the tiebreaking goal with 5:56 remaining. Alex DeBrincat and Seth Jones each had three assists, and Kevin Lankinen made 31 saves in Chciago's third win in 10 games.
PITTSBURGH (AP) — Pittsburgh Penguins defenseman Mike Matheson is out indefinitely with an upper-body injury sustained in Thursday's loss to New Jersey.
Matheson has seven goals and 14 assists in 50 games this season while paired with Chad Ruhwedel (ROO'-wee-dul).
Penguins head coach Mike Sullivan said Matheson is "week to week."
Elsewhere around the NHL:
— The Arizona Coyotes have signed defenseman Dysin Mayo to a three-year contract. Terms of the deal were not announced. The 25-year-old Mayo has three goals and three assists in 42 games with Arizona this season. A fifth-round NHL draft pick in 2014, Mayo became the eighth defenseman in franchise history to score in his debut and leads the team with 83 blocked shots and the team's defensemen with 63 hits. He played 258 career American Hockey League games before getting his first NHL playing time this season.
Panthers agree to terms with free agent TE Ian Thomas
UNDATED (AP) — The Carolina Panthers have announced they've agreed to a three-year contract with unrestricted free agent tight end Ian Thomas. The deal is worth $16.95 million and includes $8 million in guaranteed money, according to a person who spoke to The Associated Press.
Thomas is considered a strong blocking tight end and had 18 receptions for 188 yards last season. His most productive year as a receiver came as a rookie in 2018 when he caught 36 passes for 333 yards and two touchdowns.
— Former Auburn and San Diego Chargers running back Lionel James has died at 59 after a lengthy illness. James played five seasons with the NFL's Chargers after being drafted in the fifth round in 1984. He set an NFL record with 2,535 all-purpose yards in 1985 after leading the Chargers in rushing, receiving and kickoff and punt return yardage.
— Virginia lawmakers are advancing a measure intended to lure the Washington Commanders to the state. The lawmakers are prepared to allow the team to forgo what could be $1 billion or more in future tax payments to help finance a potential new football stadium. The Commanders are tied to a lease for Maryland's FedEx Field through 2027.
UEFA moves Championship League final to Paris
UNDATED (AP) — Paris will be hosting soccer's Champions League final on May 28.
The Union of European Football Associations announced on Friday, one day after saying it was moving the game from St. Petersburg following Russia's invasion of Ukraine. It also decided that Russian and Ukrainian clubs and national teams in UEFA (yoo-AY'-fah) competitions will have to play at neutral venues until further notice.
In other moves influenced by the Russian attack:
— The International Olympic Committee is urging sports bodies to cancel or move all events they plan to hold in Russia and Belarus and stop using the countries' flags and national anthems. Volleyball and shooting both have world championships scheduled to be held in Russia. There is also a World Cup qualifying playoff match against Poland scheduled for March 24 in Moscow.
— Russian-born Alex Ovechkin (oh-VECH'-kin) has made a plea for peace while talking with reporters after the Washington Capitals left wing practice in Philadelphia. The Moscow native said he has family and "lots of friends in Russia and Ukraine" and hopes the attack will end soon. Ovechkin has been a vocal supporter of Russia President Vladimir Putin. In 2017, Ovechkin launched the "Putin team" he said was not related to the election the following year but rather a show of support for his country.
— Formula One says it won't hold a race in Russia this year. The Russian Grand Prix had been scheduled for Sochi on Sept. 25.
— The International Ski Federation announced Russia will not host any more of its World Cup events this winter.
— The European curling championships scheduled to be held in November in Perm, Russia, will be relocated.
— The International Tennis Federation canceled all events taking place in Russia indefinitely. The Dubai Championships on Friday saw Russian player Andrey Rublev write "No War Please" on a TV camera moments after winning a match.
NCAA raises THC levels for tests, proposes lesser penalties
UNDATED (AP)— The NCAA has relaxed the amount of THC an athlete can have to trigger a positive marijuana test, and is recommending less-stringent penalties for athletes who do test positive. The NCAA says the change is in line with the World Anti-Doping Agency's levels, is effective immediately and retroactive to drug tests taken in the fall.
Berger leads after another 65
PALM BEACH GARDENS, Fla. (AP) — Daniel Berger fired his second straight 5-under 65 for a three-shot lead through two rounds of the Honda Classic.
Berger's 10-under 130 tied the third-lowest score through 36 holes since the Honda moved to PGA National in 2007.
First-round leader Kurt Kitayama eagled the par-5 18th as darkness was closing in, finishing a round of 69 and ending the day tied for second at 7 under with Chris Kirk. Mark Hubbard was another shot back at 6 under, as was Adam Svensson.
Jimenez, Sluman share lead
TUCSON, Ariz. (AP) — Miguel Angel Jimenez had a hole-in-one during a 6-under 66 to match Jeff Sluman (SLOO'-man) for the first-round lead at the Cologuard Classic.
Jimenez won the PGA Tour Champions' season-opening Mitsubishi Electric Championship in Hawaii and kick-started his round at Tucson National by acing the 193-yard par-3 seventh hole.
Tom Lehman, Woody Austin and Rod Pampling are one shot back.
HORSE RACING-BAFFERT SUSPENSION
Baffert suspension sticks
LEXINGTON, Ky. (AP) — Kentucky's racing director has denied trainer Bob Baffert's request to stay his suspension by stewards in their ruling that also disqualified Medina Spirit as Kentucky Derby winner.
Kentucky Horse Racing Commission stewards on Monday suspended Baffert for 90 days, effective March 8 through June 5. They also stripped the now-deceased Medina Spirit of the victory for testing positive for the steroid betamethasone following the Derby last May 1.
Copyright 2022 The Associated Press. All rights reserved. This material may not be published, broadcast, rewritten or redistributed without permission.


Update on the latest sports | News Source link Update on the latest sports | News