US & World
Utah's 9-year-old driver crashes on his sister's journey to California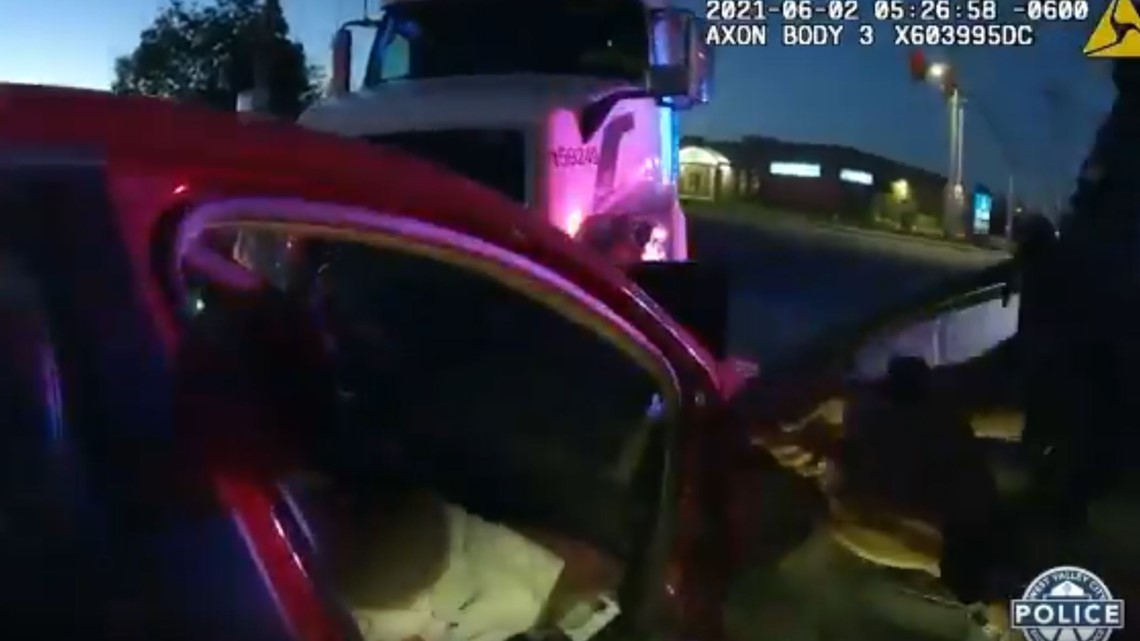 A body camera video captured the surprise of police officers when they learned that a nine-year-old boy was holding the steering wheel of a car that crashed into a semi-trailer in Utah.
Washington — On Wednesday, police said a 9-year-old girl who was trying to take her 4-year-old sister on a beach vacation collided with a tractor trailer in Utah.
Neither the girl nor the truck driver was injured in the accident.
The accident occurred on a side road on a highway in West Valley City, a suburb of Salt Lake City, when a 9-year-old driver swiped one driver sideways on a ramp and diverted into a semi-truck path. ..
"It's crazy! Is she driving? It's unrealistic." I hear one cop telling another cop talking to his younger brother.
The children told police that they wanted to take a beach vacation to California "because they wanted to swim in the ocean."
The children wore seat belts at the time of the accident, and police believe they helped them escape without injury.
The vehicle the girls were driving was "seriously damaged" and the semi-trailer had to be towed from the scene.
"This isn't a matter of neglect, it seems to happen to everyone. There are curious kids who are excited to swim with dolphins in California and find a way to drive a car." List added to ABC4..
The Associated Press contributed to this report.


Utah's 9-year-old driver crashes on his sister's journey to California
Source link Utah's 9-year-old driver crashes on his sister's journey to California