Ohio
11 Together: Inequality Highlighted at Go Red for Women Luncheon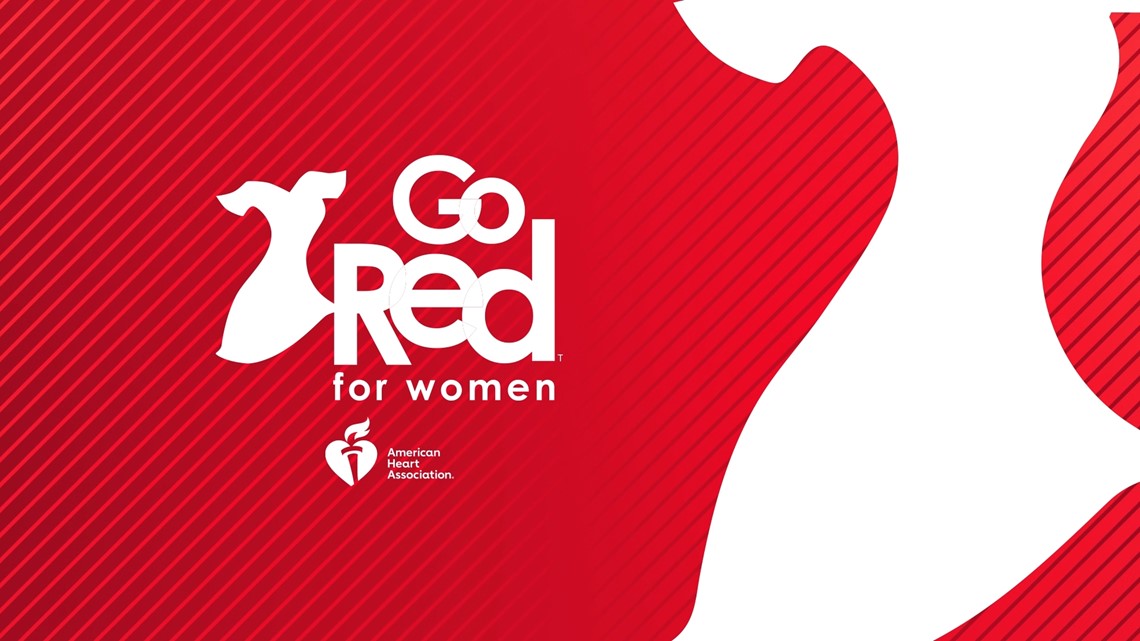 According to the American Heart Association, women are less likely than men to undergo hands-only CPR by a bystander and are less likely to survive a cardiac event.
Toledo, Ohio — Editor's Note: The attached video is from an earlier coverage of the event that aired on March 1, 2023.
Just one day after International Women's Day, during Women's History Month, American Heart Association Hosted an annual "Go Red for Women" luncheon to raise awareness of heart disease and stroke in women, with a particular focus on CPR training.
The nationwide campaign has organizers in communities across the country, including Toledo, and Thursday's luncheon brought together more than 300 people dressed in red to support the movement's efforts. The event was attended by women from across the Northwest Ohio community, including WTOL 11 anchor Tiffany Tarpley and reporter Tiffany Tarpley, the event's main speaker.
The luncheon's 2023 theme, "Be the Beat," highlights what organizers say is a pervasive problem in emergency medicine. 2017 research The indicated women have been shown to be less likely to undergo bystander CPR intervention in the event of a cardiac event.
According to the American Heart Association, of the 19,000 cases in the study, 39% of women received CPR in public and bystanders, compared to 45% of men. A subsequent study found that men were 23% more likely to survive a cardiac event than women.
To close this gap in women's heart health and survival, Go Red for Women seeks to educate people in the community about the importance of Hands-Only CPR.
"We know Hands-Only CPR is so simple and life-saving," Emma Helvey said in a statement. Helvey is the Director of Marketing and Business Development at The Mosser Group and of Toledo where she co-chairs the Go Red for Women campaign.
"Don't forget to call 911 and press hard on the center of your chest until help comes," she said.
Organizers also worked to dispel myths about women's heart health and CPR. According to the AHA, bystanders may be less likely to offer Hands-Only CPR to women for several reasons, including fear of "accusations of inappropriate touching, sexual assault, or injury."
People may also mistakenly think that women are less likely to have heart problems or that they over-exaggerate the incident. unfairly affected by heart disease less likely to receive the same treatment As a white patient, even after considering variables such as education, income, and other heart health complications.
By providing education about the transgender prevalence of heart disease and stroke and providing people with appropriate Hands-Only CPR training, organizers hope to improve their chances of surviving a cardiac event. increase. Go Red for Women and the AHA also said they supported the "Good Samaritan" law, which provides some protection to those who perform CPR.
The luncheons and subsequent education efforts are critical to saving lives, health officials say.
"Go Red for Women aims to unite and raise awareness about how we can all fight the number 1 killer who claims the lives of 1 in 3 women," said Mercy. said Andrea Gwyn, president of Health Perrysburg and St. Anne Hospitals. "This is largely a preventable and treatable disease, and losing a woman to even one of hers is too many."
#11TOGETHER's other headlines
https://www.wtol.com/article/news/health/go-red-for-women-toledo-cpr-awareness-american-heart-association-11-together/512-7b2d3651-a219-40bc-9923-2cc09c276eaf 11 Together: Inequality Highlighted at Go Red for Women Luncheon