Ohio
AEP executives found a supportive community and learned valuable communication skills at OHIO and WOUB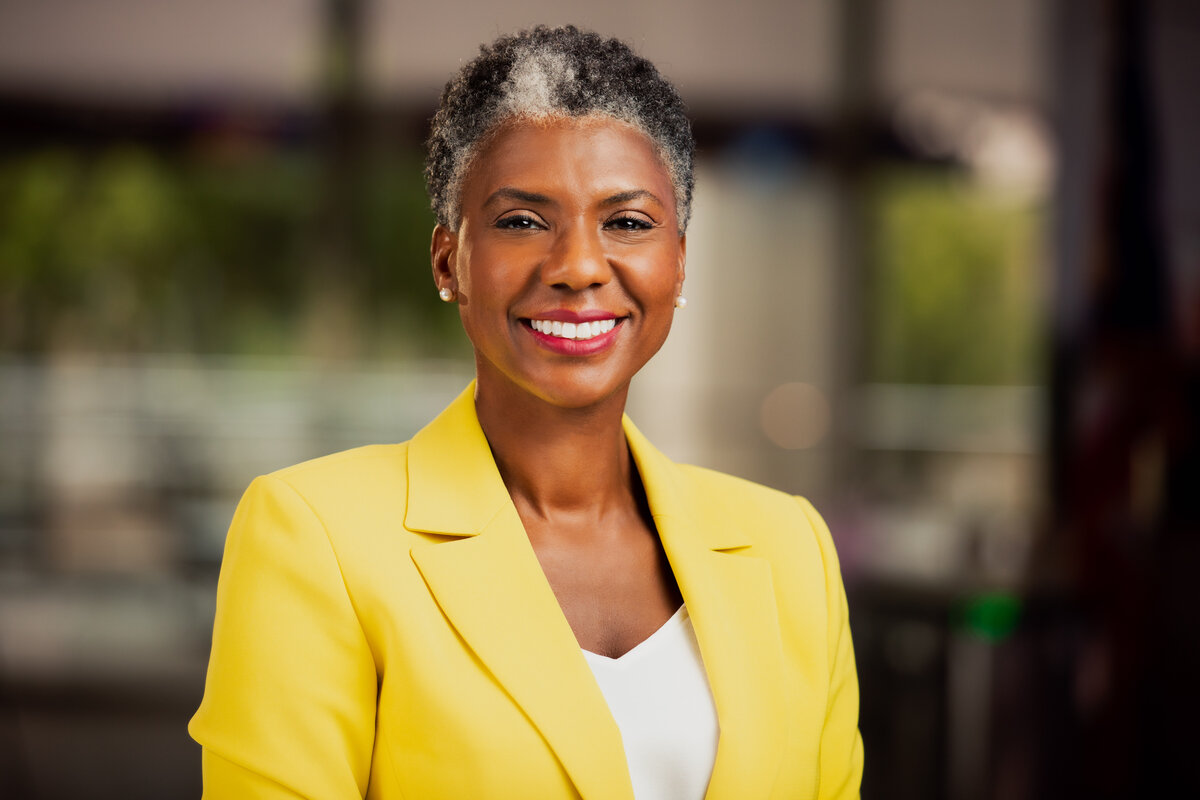 Growing up near Cleveland, Janelle Coleman knew she wanted to be a writer. However, she never considered becoming a broadcast journalist until her high school English teacher recommended it.
"He told me I should be on TV. My response was, 'Should I?' That wasn't what I was thinking," Coleman said. I thought it would be fun, so I went to the library and researched the best journalism programs in the country, and Ohio University came in second."
Coleman then set his sights on Ohio University. She applied and was accepted, but it was not a given to Coleman that she would go to Athens in her freshman year.
"My family lived paycheck to paycheck. We had a hard time. Sometimes we didn't have a car. Sometimes we didn't have utilities. did," she explained. "And then the spring after high school, I got kicked out of my house. My family had to split up, and I spent the summer with friends. That's when I thought I'd figure out a way to go to Ohio University in the fall." I never gave up on going to Athens, but I didn't know how that would happen."
Fortunately, the Coleman family found housing. In a conversation with her new landlord, Coleman's mother said she didn't have a car to take her to school, and her landlord offered to let Coleman's mother use her own car. I was.
"I was so excited. I had never been to campus. "We were in awe of how beautiful the campus was. Just seeing how she was received by the dormitory staff put her at ease."
Once settled in, it didn't take long for Coleman to discover WOUB.
"I was told I should be on WOUB and The Post," she said. Shades of Color". I also worked a bit in the newsroom. I was at WOUB in some way, shape or fashion from the moment I stepped on campus to the day I left.
Coleman said he found a real sense of community working at the radio and television building WOUB.
"Whether you were a freshman, a senior, or a graduate student, you were all working toward your goals. You received constructive criticism from professional staff, and it helped you grow," Coleman said. "I was able to apply the skills I learned in class in real time."
Coleman enjoyed his broadcasting job at WOUB, but the first-generation college student realized that his financial situation could influence his career direction.
"I had to do an internship to get my degree," she added. "I needed a paid internship. Without a paid internship, I wouldn't have been able to afford to go back to school. But I couldn't accept it because it was unpaid."
Working with an advisor, Coleman explained that he had to take a paid internship. Her advisor helped her look for alternatives.
"I saw The Limited coming to campus to conduct open interviews for paid internships," said Coleman. "My advisor explained to me that if an internship can demonstrate that it has journalistic qualities such as public relations or marketing, it can count towards the internship degree requirement."
Coleman interned at The Limited for 3 summers before taking a full-time job after graduation. Coleman has since gone on to have successful fundraising, communications, community relations, and external relations with several companies and organizations, including United Way, Ohio State University, L Brands, and the Columbus Zoo. Coleman currently works for American Electric Power and Communities. He is Vice President of Engagement, Diversity and Inclusion and Chairman of the AEP Foundation.
She also serves on the National Trustee of the Ohio University Board of Trustees and was previously a member and former President of the Ohio University Board of Trustees. Coleman gave the opening address At the undergraduate graduation ceremony in the spring of 2022.
"I think the reason I graduated from this career is because it was very similar to journalism. , is to help people make decisions for their families and their lives," Coleman said. I truly believe that good communication skills are the foundation for success in whatever I do, and everything I learned at WOUB and Ohio University I definitely use to this day. I am grateful that I majored in journalism and was able to put it into practice at WOUB."
For more information about WOUB, please visit WOUB.org.
https://www.ohio.edu/news/2022/10/aep-executive-found-supportive-community-and-learned-valuable-communication-skills AEP executives found a supportive community and learned valuable communication skills at OHIO and WOUB