Ohio
Basic Needs Bag Program Launches in Hancock County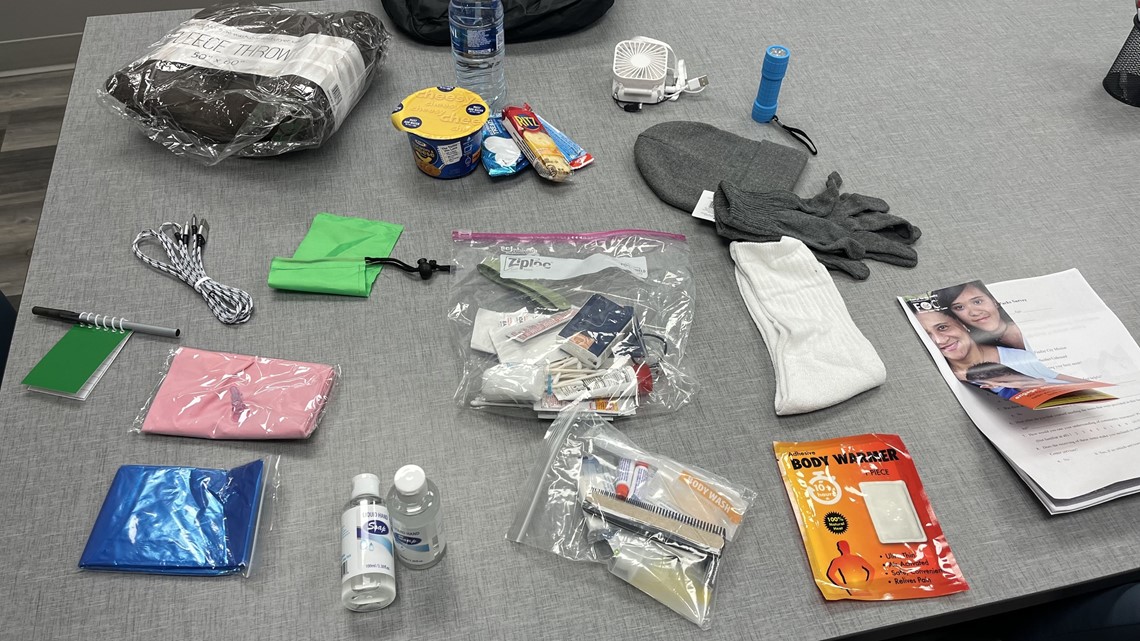 The Family Resource Center will send these bags filled with urgently needed items with case workers to hand out to those in need.
Hancock County, Ohio — The new program aims to help Hancock County residents who need behavioral health and addiction recovery counseling meet their basic needs first.
The bag is filled with various items needed in an emergency.
Christina Christensen, Criminal Justice Program Supervisor at the FRC, said people in need no longer have to make desperate choices when their basic needs are met.
"Obviously, if they have a place to sleep, are wearing warm socks, and have food in their bellies, they are more likely to make healthier choices," says Christensen.
Items include sleeping bags, inflatable pillows, clothing, first aid kits, food, flashlights, and more. These items were selected after conducting a survey of his current FRC clients who were once in a similar situation.
"It's to see what things we haven't thought of that probably need to be in there," Christensen said. "So this bag has a really wide variety of items."
To their surprise, one of the most in-demand items was actually a mobile phone charger.
The bags are given to members of the FRC's community-based services, such as the Law Enforcement Assistance Diversion Program, and distributed to caseworkers as they see fit.
By providing a little more stability, it is hoped that people in need will be more willing to use mental health and addiction recovery services.
"This gives the brain time to take a breather and think about things other than survival for the next 10 minutes," said Arlene Williams, FRC's chief clinical officer. It allows us to connect with other humans." in the truest sense. "
Meeting basic needs is very important for a healthy life.
"When an individual's basic needs are not met, it can be difficult to make healthier choices in life," says Christensen. "We are seeing an increase in mental health symptoms such as depression and suicidal thoughts."
https://www.wtol.com/article/news/local/basic-needs-bag-hancock-county-people-in-need/512-bfa8229d-feeb-47c7-b8bc-f4a19e4d5277 Basic Needs Bag Program Launches in Hancock County