Ohio
Black Cat Books & Oddities to open its doors in Medina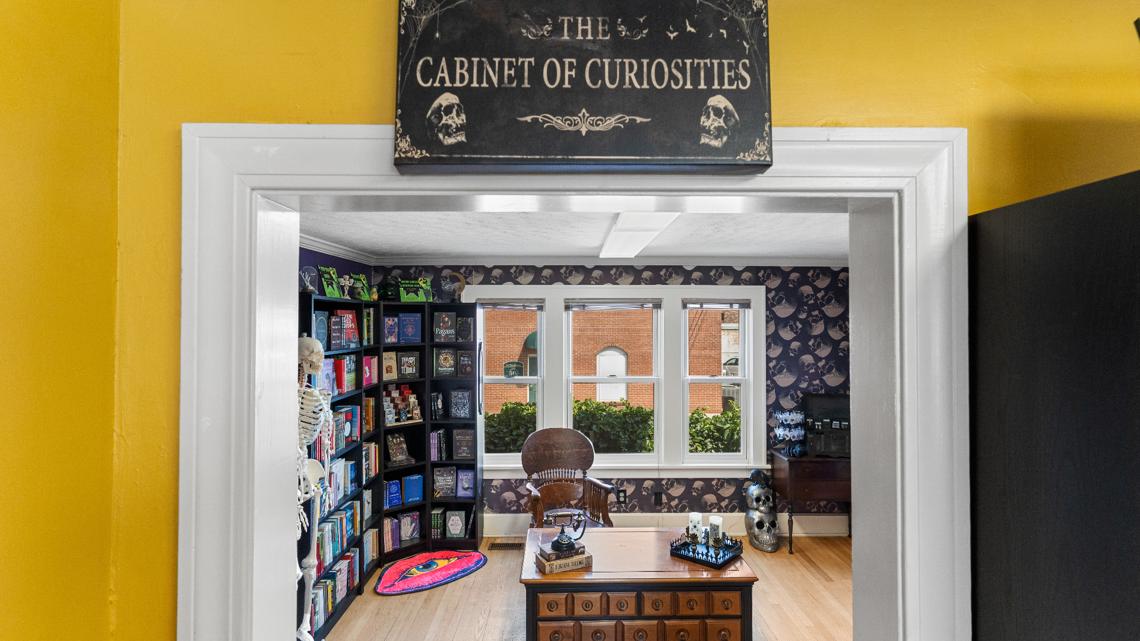 The new bookstore features six uniquely themed rooms and 'promises a unique experience for book lovers and curiosity seekers alike.'
MEDINA, Ohio — There's a new bookstore coming to Medina's South Town District!
Black Cat Books & Oddities, located at 420 S Court St., will officially open its doors this Sunday at 11 a.m. Co-owned by the husband and wife team of Max Frazier and Alicia Hoisington, the store is located inside a nearly 100-year-old house and "promises a unique experience for book lovers and curiosity seekers alike."
Black Cat notably features six different themed rooms designed to properly set the mood of the books being offered, from the Victorian-styled "Sherlock's Study" mystery section to "The Raven's Roost" with the works of Edgar Allan Poe and others (including a life-sized figure of Poe himself). There are also plenty of toys for children, and the store says it is planning to introduce an "Enchanted Story Time" in the near future.
PHOTOS: Black Cat Books & Oddities in Medina
"We lovingly restored this house on South Court Street, originally built in 1927. This is the first time the house has been open to the public as a retail location. We can't wait for the community to come explore the themed rooms," Frazier said in a statement. "We're also excited about our selection from local authors, who have a special place here at Black Cat. We're happy to support these budding talents, and we invite the community to support them, too!"
Sunday's grand opening will take place from 11 a.m.-7 p.m., and the first 20 customers will receive a free Black Cat Books tote bag.
https://www.wkyc.com/article/entertainment/places/first-look/black-cat-books-and-oddities-open-medina/95-42919ec0-2757-4c6a-8ffb-fce1a34835f4 Black Cat Books & Oddities to open its doors in Medina