Ohio
Celebrate Veterans Day all week in Athens, Ohio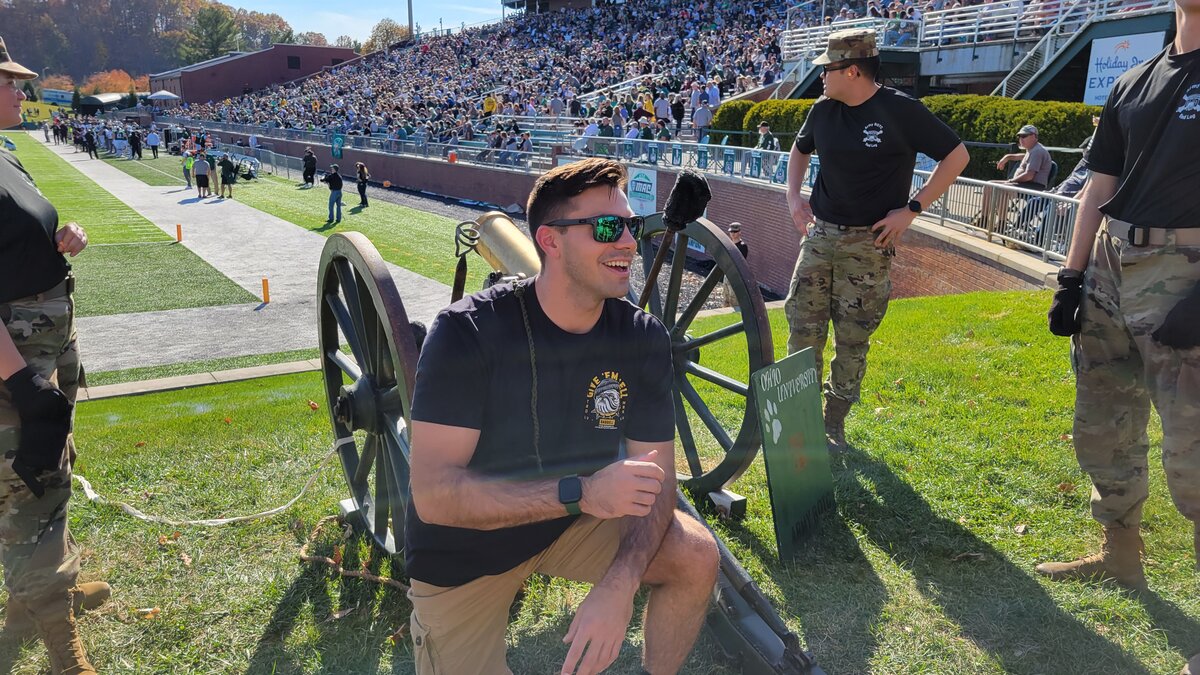 Publication date: October 24, 2022

U.S. Navy veteran Colby Berry chats with members of the Ohio University Bobcat Battalion as he waits for his football team to score another touchdown in a win against Northern Illinois University on Oct. 22, 2022. To do.
Ohio University and the City of Athens are hosting a week-long celebration that includes several events to thank veterans for their service this year.
"Veterans Day is an opportunity for people to take time out of their day to raise their right hand and thank the Americans who pledged to support and defend the Constitution…that's an important thing to remember." said Lt. Col. (Retired) Terry St. Peter, director of the Ohio Center for Veterans and Military Student Services.
A major goal of the OHIO Veterans and Military Student Services Center this year is to enable current students and alumni veterans to share their stories about who they are, why they served, and why they came to OHIO. is to
Students, faculty and staff are given the opportunity to write personalized texts Thank You Ohio Veterans for Tuesday and Wednesday services at the Baker University Center. The OHIO community can meet and connect with student veterans at these tables. The Ohio University Alumni Association also has a campaign where you can write your gratitude. A fundraiser will also be held for donors to leave words of appreciation for their donations.
Army ROTC and Air Force ROTC detachments will participate in the Veterans Day Parade on Friday, November 11, along with other local veterans organizations and community members. The parade begins at Armory Park at 10am and ends down Court Street at College Green.
The American Legion Post 21 will host breakfast before the parade and lunch afterward.
The Ohio hockey team will have a military appreciation night during their game against Pittsburgh on Friday, November 11 at 7:00 pm.
https://www.ohio.edu/news/2022/10/ohio-athens-celebrate-veterans-day-over-week Celebrate Veterans Day all week in Athens, Ohio