Ohio
Chemical decontamination begins in East Palestine: what to expect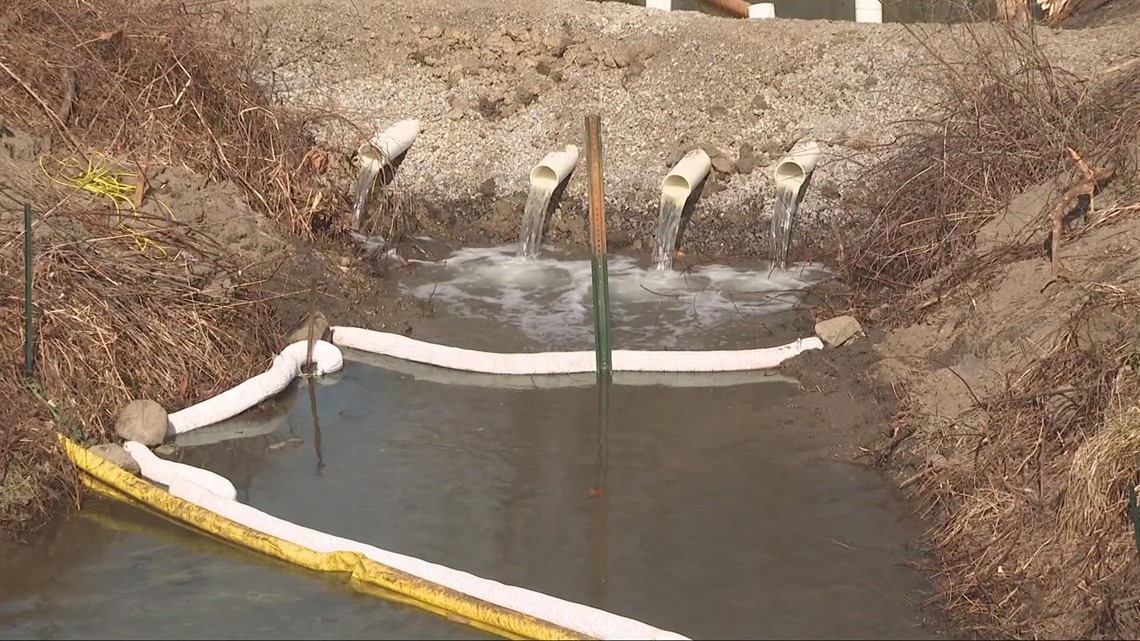 Experts say residents of East Palestine expect the decontamination work to last at least two months.
East Palestine, Ohio — When a Norfolk Southern train derailed in East Palestine two weeks ago, it released several chemicals, including vinyl chloride, creating a giant black cloud In controlled release.
In addition, butyl acrylate and ethylhexyl acrylate, which are used in paints, plastics, and adhesives, were spilled onto the ground and into streams. These chemicals can cause breathing problems.
The question is whether they penetrate the well.
"Fast volatile chemicals have less of a chance to reach groundwater, having to traverse 30 feet of dirt, sand, and gravel to reach the water table, which is actually much less likely." Rob Darner, a groundwater expert at the Geological Survey, said:
Solon Fire Chief Mark Vedder is also Director of the Chagrin/Southeast Hazardous Materials Response Team. Neither he nor Darner participated in the East Palestinian response, but Vedder said that residents of East Palestine can at least expect the cleanup to last two months.
Federal health officials from the Centers for Disease Control and Prevention (CDC) and the Agency for Toxic Substances and Disease Registry (ATSDR) will arrive in town on Saturday to begin assessing the health of residents.
Vedder said those evaluations could potentially last for decades, depending on what was found in the decontamination and how well the chemicals have penetrated the soil.
Environmental remediation specialists begin digging up layers of contaminated soil and checking for chemicals as they pass through each layer.
"We know the science shows that Eastern Palestine is safe, but we also know that the population is very concerned." Gov. Mike DeWine said on Friday. "They ask themselves, 'Is my headache just a headache?' Or is it the result of a chemical spill? Are other medical conditions caused by the spill? It's a question and residents deserve an answer."
The location and time of the clinic will be announced on the day. ema.ohio.gov/eastpalestine when this information becomes available.
Ohio's Department of Mental Health and Addiction Services also assists county alcohol, drug, and mental health boards to ensure residents know what resources are available.
In addition to local resources, the Ohio Careline (1-800-720-9616) is open 24 hours a day and has trained mental health professionals standing by, listening and helping. All calls are free and confidential. You can also connect to local resources if you need follow-up care.
https://www.wtol.com/article/news/special-reports/ohio-train-derailment-chemical-cleanup-begins-east-palestine/95-5c6118bd-e3f4-4587-857a-280e655599c0 Chemical decontamination begins in East Palestine: what to expect