Lifestyle
Denim Trends for Plus Size Women in 2021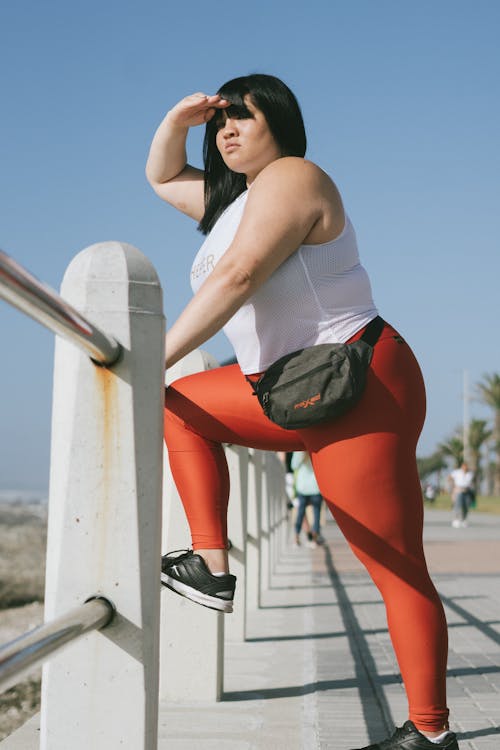 Looking for the perfect plus size jeans can be hit and miss. The bottom line is, you need the kind that hugs your curves just right and at the same time offers enough stretch for you to feel comfortable in it. Here are some tips that we have gathered to make your shopping successful.
Why Choose Jeans?
It's All-Time Trendy
Investing in jeans is like investing in a style that never grows old. And it is not that hard to pair with anything. You can grab your favorite t-shirt and sneakers, and you're ready to go about your everyday activities.
If you want to be a bit casual, wear them with a shirt and tie and you are all set for your important business meeting. Pick a pair in black color, wear them with dress shoes, and you're all dressed up for a nice night out. Some people even choose to get married in jeans!
Jeans will constantly be reinvented, always changing, always evolving. And most of all, the style may fade away, but sooner or later, the fad will pick up again. This is why jeans will never go out of style.
Anyone Can Wear Jeans
Men and women of any size can wear a pair of jeans. Jean manufacturers have come a long way to cater to each specific need. You just need to find out what style best suits you.
Jeans Will Always be Our Go-To Choice
Anybody who has worn jeans would admit that they are very comfortable to be in. They even get more comfortable the more frequently we wear them. They may probably look better now than the first time we bought them. That is how much the value we get from purchasing jeans.
We have already explained why you would consider buying your next pair of jeans. Now we will go on to talk about the different styles out there that are best suited for you.
Denim Pants
Skinny Jeans or Curvy-Mom Jeans
All thanks to its high-waist design, this pair of jeans is perfect for tucking in your favorite top to perk up your outfit. It emphasizes giving your body the right curves it needs to grab the attention of anyone at the party.
High Waisted Straight Cut denim
Do notice that having a high-waisted pair of jeans will never go wrong. It was designed to help flatten the tummy and add a bit of lift to your butt. Unlike skinny jeans, these straight-cut pairs give you additional room on the legs if you do not appreciate the tightness skinny jeans provide.
Boot Cut Jeans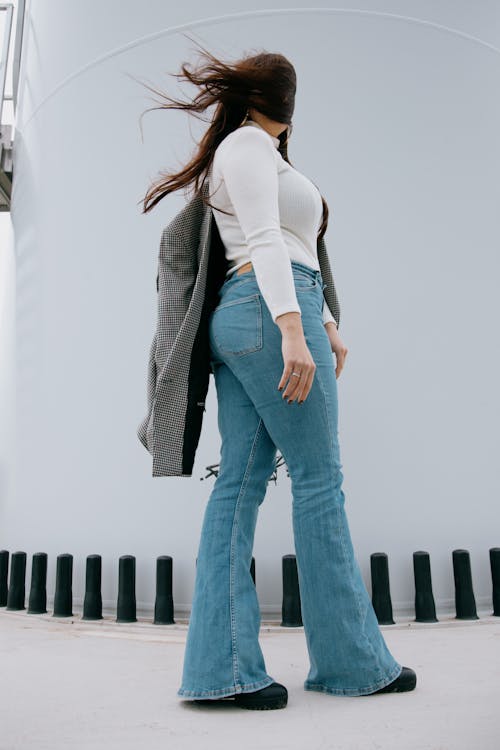 Boot-cut jeans will always look good over a pair of boots or booties. Don't get confused with flared or wide-leg jeans since bootcut jeans are slightly tapered in the thigh area. They then widen a bit from the knee to the ankle, unlike the flared or wide jeans that give you a broad look.
Choosing the right style of boot-cut jeans you want will depend on what you want to highlight. If you prefer to highlight your body curves, you need to choose the super stretch curvy bootcut jeans. If you prefer to highlight the boots or high heels you are wearing for the occasion, choose a length that is 1-2 inches long, so that you will look taller.
Cropped Jeans
Have you ever considered strutting a pair of cropped jeans? Just make sure, though, that it is around 1-3 inches above your ankle to accentuate your heels. First decide whether you want this to feel a bit baggy (but not too much) around the legs, or you want it to be super-stretchy to give that intimate feel. It all boils down to whichever style you are comfortable with.
Denim Jacket
If it is getting colder where you are right now, a denim jacket will be a necessary part of your wardrobe. After living through the heat of summer, you may consider having a layered look. You can quickly change the vibe of your outfit by being versatile and willing to mix and match with all kinds of wash or the fit and cut of the jacket.
Different Types of Denim Jackets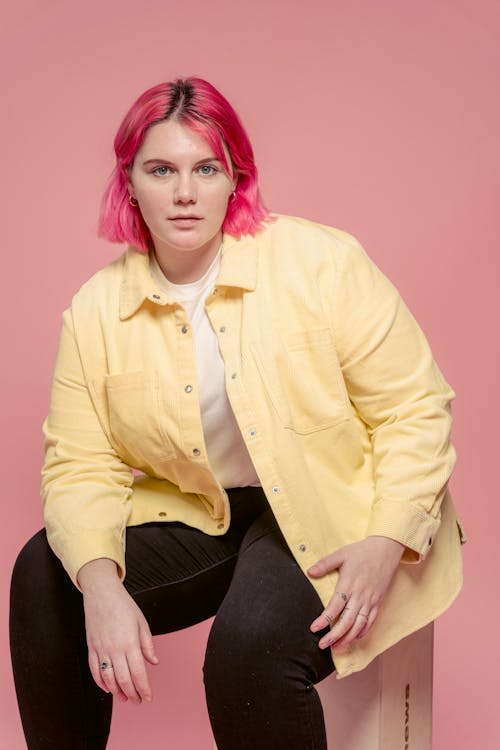 There are a lot of denim jacket styles out there, and here are just a few of them:
Oversized Boyfriend Fit
You do not need to be overly concerned about wearing this with jeans. Most of our favorite outfits include a denim-on-denim look. Feel free to try rolling up the sleeves for a change. It would be even cooler when you show off that cool pattern underneath.
You can also try to wear it off your shoulders or in place of a top. With denim jackets, never be afraid to experiment.
Cropped and Fitted
If you want to bring some shape back to the body and draw attention to the waist, that will be your go-to style of a denim jacket.
Colored Denim Jacket
It's not for everybody, but some do like denim jackets in different colors. There is a wide variety of them, ranging from black, dusty mauve, olive, to khaki. Don't be afraid to try anything that will suit your taste.
Distressed or Embroidered Jacket
You can always add some colors, a fun patch, or distressing to your jackets and make it more of a unique statement than your usual basic. Why not?
Denim Jumpsuits
Ladies love a simple one-piece outfit. For many plus size people, it's an accessible, no-fuss, throw-it-on-and-go attire. Denim jumpsuits can be jazzed up to attend your friend's wedding rather than your usual go-to dress.
A jumpsuit makes an ideal choice for comfort with style. Regardless of whether you are wandering to your office desk, going back to the pantry, or curling up in the lounge area, the denim element here is the real kicker. It never looks like it's trying too hard to stand out but at the same time exudes a sense of having an eternal cool to any outfit.
Denim Dress
Denim dresses, no matter what season, will always be in style. You have to keep in mind, though, that you need to keep it simple. Especially now that cold weather is about to come upon us, it's all about layering.
Off-duty, biker boots and chunky knits will be a welcome addition to help warm up anybody. Why not layer it with a fitted turtleneck top or a crisp white shirt under your dress for a more polished approach? Then you can style it up with over-the-knee boots.
Denim Shorts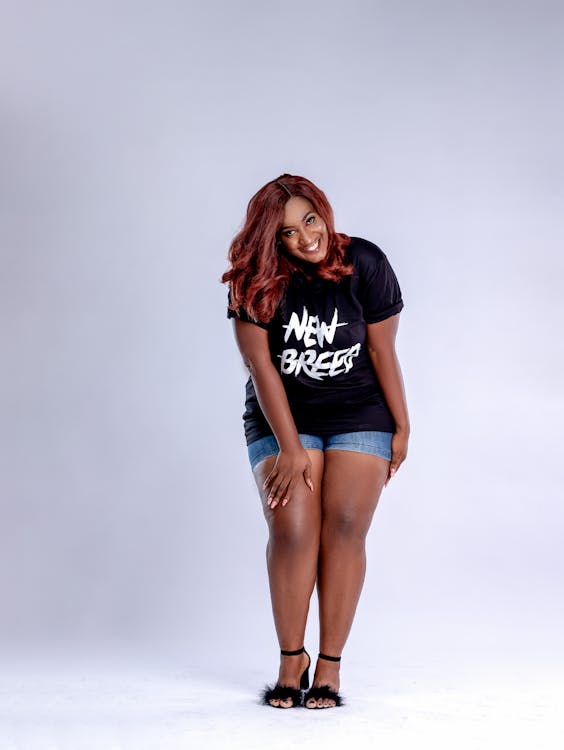 Are you looking out for a pair of denim shorts? Make sure to keep them a bit baggy and never tight. A loose, slouchy fit will cut down on the shorts and look like you're just wearing underwear.
Denim shorts will look good if you combine them with a trendy jean jacket, sexy crop, or t-shirt for the upcoming road trip, or pair them with a silk blouse or blazer. Choose a laid-back look while wearing sexy cut-offs, or go for a more sophisticated look by sporting a tailored design that is never out of style.
Final Thoughts
Have you made a pick already from the denim styles we listed? You can always go to FASHIONLINE as it is one of the well-known suppliers of wholesale denim in the fashion scene. As an innovative apparel manufacturer, it offers low-cost, high-quality products worldwide with the help of its superior supply chain.