Ohio
Emary Clarke helps show the next generation of law students how to succeed at OHIO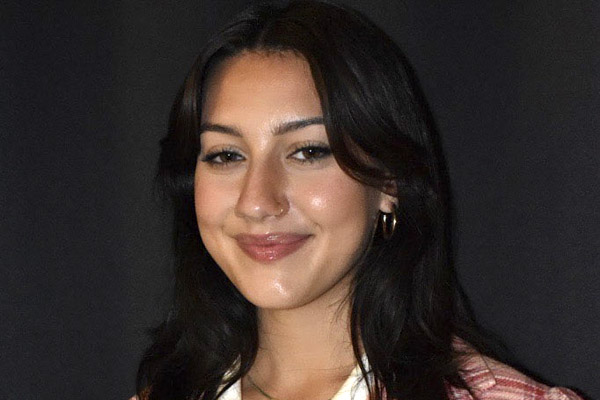 The first in her family to go to college, Emary Clark decided to follow in the footsteps of her successful juniors and seniors to navigate Ohio University. Today, as a leader in the pre-law learning community, she is in a leadership role with a new class of pre-law students.
"As a first-generation student, I decided to take my college career very seriously. I made all my academic decisions with the mindset of joining student organizations, running for executive positions, and starting to get involved on campus in every way," said Clarke, a third-year liberal arts college student. Political Science Majorwith a minor in communication studies, Certificate of Law, Justice and Culture.
Now it's her turn to share her expertise and experience with first graders this fall. Larry HeymanEsq., Director of Legal Engagement and Pre-Law Programs Law, Justice and Cultural Center When Advising, Career and Experiential Learning Center.
"As a freshman, I had Larry Heyman as a professor in our learning community. He made an impact on my life through coursework and his support," Clark said. "Through every class, I learned about the importance of doing well in school, the resources Ohio has to offer, and all about law school. He's just that kind of person, he's been a great resource and always provided a lot of support!"
Hayman was impressed by all that Clark had already accomplished with OHIO.
"Emmalee experienced the Pre-Law Learning Community virtually in Fall 2020. Despite these challenges, she learned the value of community involvement, time management, mentorship, and leadership. She is currently a board member and learning community leader for Phi Alpha Delta Pre-Law Fraternity, Political Science Majors Association, and OIP-u (University Chapter of the Ohio Innocence Project). By taking them to campus events and engaging them in the CLJC community, we are instilling the same tools for success in our students," said Heyman.
Q&A with Emary Clarke
Q: When was the moment at OHIO where you thought, "Oh, I got this!"?
A: After finishing my final exams for the semester, I reflected on everything I've accomplished in the past year. For the first time in college, I was really impressed with myself. My ah-ah moment was realizing what I was capable of. Through all the times of stress and doubt whether I would be able to meet my goals and standards, I kept going. It was a moment.
Q: What was the hardest hill you've had to climb on OHIO (aside from Jeff Hill) and how did you overcome the difficulties and obstacles?
A: The hardest hill I had to climb was putting myself ahead of work and school. I took on a lot of responsibility and instead worked consistently. I didn't take a break because I always felt like I had more work to do. I was starting to burn out and was underperforming. I learned that I need to prioritize my physical and mental health. I do something for myself every day that makes me feel good in return and makes me proud of what I do.
Q: What is your favorite memory from OHIO?
A: My best memory from Ohio is having a picnic with my best friend on College Green.
Q: Is there one thing new OHIO students should remember?
A: One thing new students at OHIO should not forget is the Homecoming Parade.
https://www.ohio.edu/news/2022/10/emmalee-clark-helps-show-next-generation-pre-law-students-how-succeed-ohio Emary Clarke helps show the next generation of law students how to succeed at OHIO