Ohio
Founder of Chicago Italian beef shop that inspired 'The Bear' dies at 69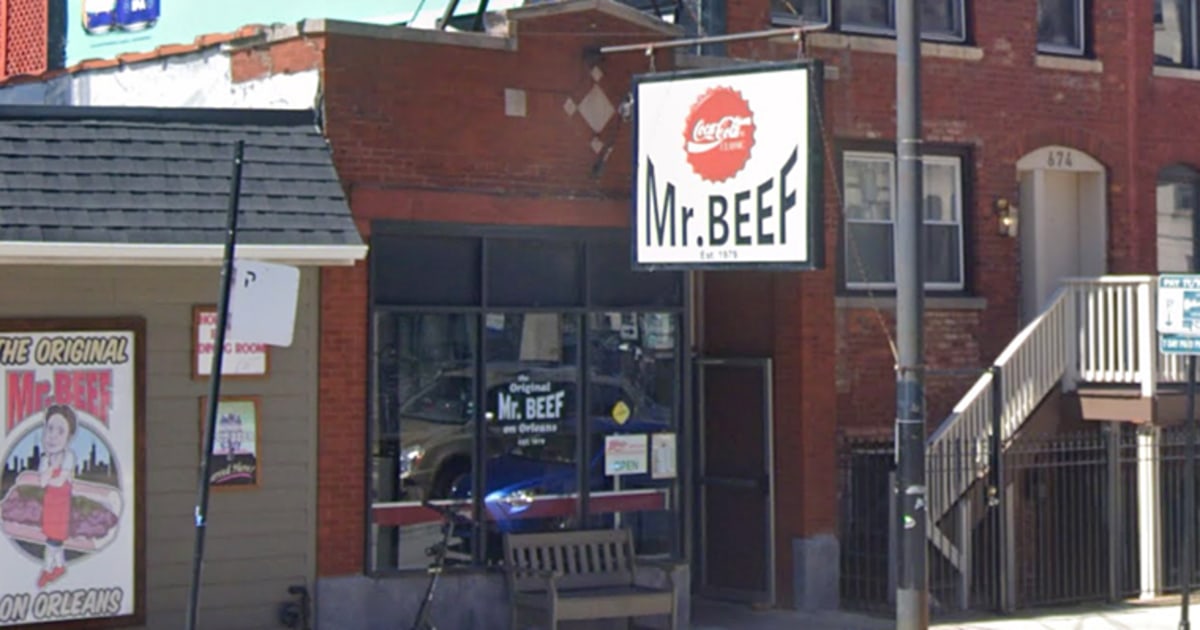 CHICAGO — Joseph Zucchero, the founder of the Italian beef shop in Chicago that inspired FX's "The Bear," has died at the age of 69, his son says.
Mr. Beef, a no-frills sandwich joint in Chicago's River North, has been a neighborhood staple for decades.But after it was painted, it became a national sensation A gritty, fast-paced show Released in June 2022.
Zucchero died suddenly on March 1 while undergoing cancer treatment at Rush Medical Center, said the restaurant's co-owner son, Christopher Zucchero. "He was supposed to go home." he said.
Zucchero said the family is waiting to find out the exact cause of his father's death.
"He was a great human being. He was charismatic. He loved his restaurant… He loved his family and his children," said Zucchero.
Zucchero said nothing would change for Mr. Beef without his father.
"There's going to be a huge … void here," he said. "I'm shocked…we act as if he's still here. That's what he does as if he's coming around the corner."
After Zucchero's sudden death, Mr. Beef's door remained open, his son said.
"We didn't take a day off"—that's what his dad wanted.
The only exceptions are during the filming of "The Bear" and this Saturday for his father's burial and worship.
"He was a tough guy. He was tough, but he was also fair. He loved everyone," Zucchero said.
The Italian beef legend was "overjoyed" when Christopher Stoller, childhood friend of Christopher Zucchero and creator of "The Bear," put on a show at his shop.
"He was very proud of it," said his son.
https://www.nbcnews.com/news/us-news/founder-chicago-italian-beef-shop-inspired-bear-dies-69-rcna73907 Founder of Chicago Italian beef shop that inspired 'The Bear' dies at 69