Ohio
Grand jury accuses Trump of conspiring to defraud the United States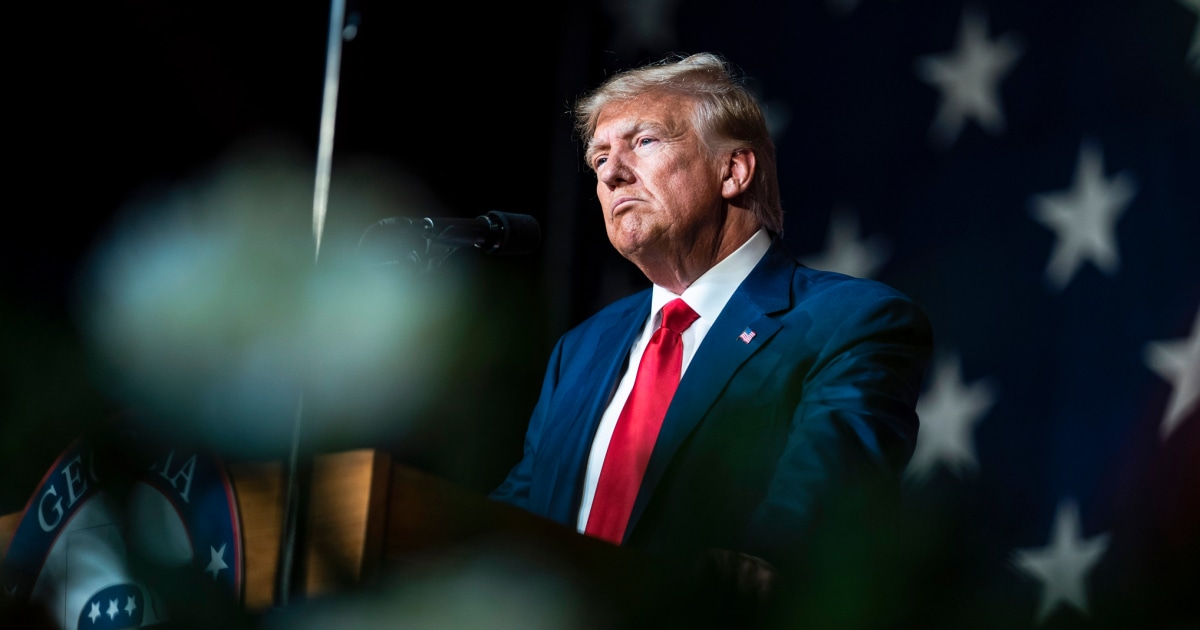 WASHINGTON — Former President Donald Trump was indicted Tuesday on charges he conspired to defraud the country he used to lead and attempted to prevent the peaceful transfer of presidential power to Joe Biden. 
"The purpose of the conspiracy was to overturn the legitimate results of the 2020 presidential election by using knowingly false claims of election fraud to obstruct the government function by which those results are collected, counted and certified," the indictment from special counsel Jack Smith's office says. 
The indictment marks a historic moment for a nation less than 250 years old — the first time a former president has faced criminal charges for trying to overturn the bedrock of democracy, a free and fair election. While Trump's failure to reverse his defeat was a credit to the guardrails of that democracy, the ability to prosecute him may renew the stress test on the constitutional design.
The allegation that Trump used "dishonesty, fraud, and deceit" to subvert the 2020 election with "pervasive and destabilizing lies about election fraud" comes after a sprawling investigation that included testimony from dozens of White House aides and advisors ranging in seniority up to former Vice President Mike Pence.
The indictment accuses Trump of taking part in three criminal conspiracies: "to defraud the United States by using dishonesty, fraud and deceit" to obstruct the electoral vote process; to "impede the January 6 congressional proceeding at which the collected results of the presidential election are counted and certified;" and "against the right to vote and to have that vote counted."
He's due to be arraigned on the charges on Thursday.
"My office will seek a speedy trial so that our evidence can be tested in court and judged by a jury of citizens," Smith said after the indictment was made public.
Smith pointed to the law enforcement who defended the Capitol on Jan. 6 in unveiling the indictment, calling them "heroes" and "patriots."
"They did not just defend a building with people sheltering in it," Smith said. "They put their lives on the line to defend who we are as a country and as a people. They defended the very institutions and principles that define the United States."
The indictment was handed down two weeks after Trump announced that he'd been notified he received a target letter in the probe led by special counsel Jack Smith, who brought charges against the former president last month in a separate case over Trump's handling of classified documents after leaving office.
Trump called the indictment "fake" in a post on his social media website shortly before news of the filing was made public.
"Why didn't they do this 2.5 years ago? Why did they wait so long? Because they wanted to put it right in the middle of my campaign. Prosecutorial Misconduct!" his Truth Social post said.
Trump has repeatedly denied any wrongdoing over his actions after the 2020 election, blasting Smith as "corrupt" and labeling the investigation as "election interference." Trump launched his 2024 presidential bid in November, after the Justice Department had already been investigating his ties to the violence that took place at the U.S. Capitol during the presidential vote count on Jan. 6.
Attorney General Merrick Garland appointed Smith as special counsel in November to determine "whether any person or entity unlawfully interfered with the transfer of power following the 2020 presidential election or the certification of the Electoral College vote held on or about January 6, 2021."
Grand jurors heard testimony from dozens of witnesses in the wide-ranging investigation, including former Vice President Mike Pence, who is now running against Trump for the Republican nomination.
Earlier in July, federal grand jurors heard testimony from William Russell, a Trump aide who was asked questions that raised issues of executive privilege. The questions, NBC News reported, focused on Trump's state of mind between his 2020 election loss and Jan. 6.
The indictment is the second case that Smith has brought against Trump in less than two months. In June, Smith brought a 37-count indictment against Trump for allegedly mishandling national security information and obstruction. Trump has pleaded not guilty in that case, which he's labeled "the boxes hoax."
He was hit with additional counts in the case last week, including new obstruction charges related to alleged efforts to delete surveillance video footage that had been subpoenaed from his Mar-a-Lago resort.
Trump became the first former president to be indicted in March, when Manhattan District Attorney Alvin Bragg hit him with a 34–count felony indictment for allegedly falsifying business records related to hush money payments. Trump has pleaded not guilty in that case as well, maintaining that the prosecution is politically motivated.
The former president is also the focus of an election probe in Georgia. Fulton County District Attorney Fani Willis opened an investigation in 2021 into whether Trump and his allies interfered in the 2020 election. She has indicated that indictments stemming from that probe could come in early August.
This is a developing story. Please check back for updates.


https://www.nbcnews.com/politics/donald-trump/trump-indicted-jan-6-grand-jury-2020-election-rcna95199 Grand jury accuses Trump of conspiring to defraud the United States