Ohio
Michigan man missing after going into water in Silver Lake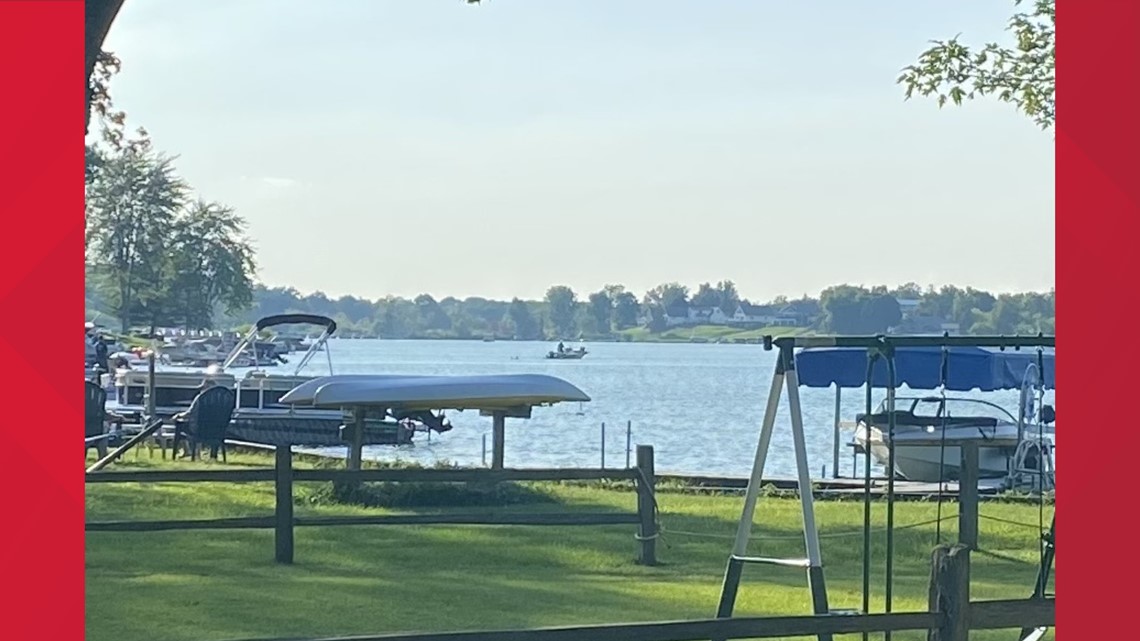 The Lenawee County sheriff's office says the man dove from a boat around 2:20 a.m. and failed to resurface.
LENAWEE COUNTY, Mich. — Police are continuing to search for a 22-year-old Gibraltar, Michigan man on Saturday after they say he went under water and failed to come up in Silver Lake in Lenawee County overnight. 
According to the Lenawee County Sheriff's Office, the man went missing around 2:20 a.m. Witnesses say the man dove from a boat, which was traveling at a "fairly good speed", before possibly being hit by the boat and going under the water.
The sheriff's office says there were five people on the boat, including the missing man, when the incident happened.
When they failed to locate him after he went under, they called 911.
Dive crews from at least three law enforcement agencies have been engaged in a search for the man.
Sheriff Troy Bevier says their search has focused on the east end of the lake and at this point is being treated as a recovery. 
The search was suspended on Saturday evening around 8:30 p.m. and will continue on Sunday. 
Police believe alcohol may have played a factor in the man's disappearance.
The man has not been identified but the family has been notified.
If you have any information you are asked to call Sheriff Troy Bevier at 517-263-0524.
Silver Lake is north of Devil's Lake in the Irish Hills area of Lenawee County.
Bevier says this is the first drowning to take place in Lenawee County this summer. 
This is a developing story. Stay with WTOL 11 on air and online for more information as it becomes available.
➡️ Download the WTOL 11 news app here. 
➡️ Get a fresh start to your morning and wrap up your day with the latest news and your WTOL 11 Weather forecast delivered right to your inbox! 
WTOL 11's Your Morning Blast and Your Evening Blast deliver stories from northwest Ohio, southeast Michigan and beyond to keep you informed. 
https://www.wtol.com/article/news/local/gibraltar-man-missing-after-going-underwater-in-silver-lake-in-lenawee-county-overnight/512-a2701097-2fc7-4119-ad68-1f6423a89df8 Michigan man missing after going into water in Silver Lake