Ohio
New Glass City Center Naming Rights Agreement Approved by ProMedica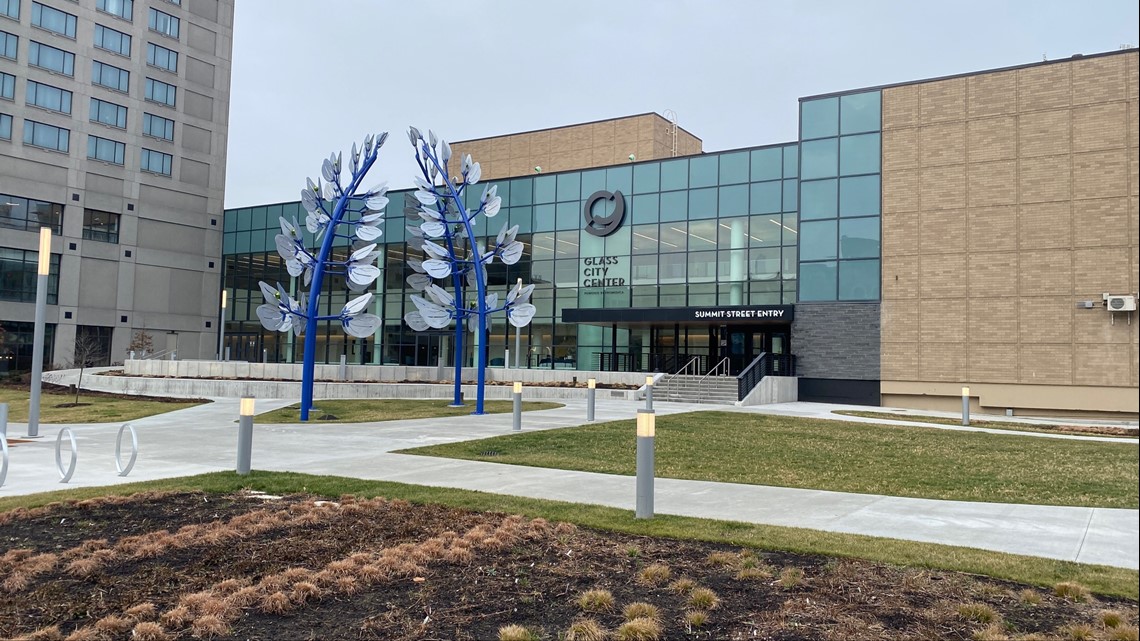 ProMedica will pay the same amount for the facility's naming rights, but will pay in installments to survive major financial difficulties.
ProMedica will contribute $5 million overall, the amount agreed upon by the company when the transaction closed in December 2020.
The original contract required ProMedica to pay $333,000 annually for 15 years. The terms of the new contract allow the healthcare system to make one payment of $200,000 by July 31 this year, two payments of $383,000 in 2024, and two payments of $266,500 in 2025.
After that, ProMedica goes back to paying $333,000 a year.
The vote to approve the reconstructed deal was unanimous.
"ProMedica, like many other healthcare systems, has requested an amended payment schedule for the Glass City Center naming rights contract in response to financial hardships," ProMedica spokesperson Tausha Moore said in a statement. "It doesn't change the overall amount of commitment — just the timing of payments.
"ProMedica is working to achieve greater stability and sustainability during this difficult time, and we appreciate the careful consideration of this request by the Commissioner."
ProMedica will pay late fees of $1,000 per day for non-payment on time.
ProMedica made one payment of $500,000, according to documents provided by the county. This was paid on September 14th last year, later than expected. The original deal called for the company to make its first payment when Glass City Center opened his August debut ballroom.
ProMedica reported an operating loss of over $350 million through the first three quarters of 2022. The company has not yet announced fourth quarter results.
https://www.wtol.com/article/news/local/lucas-county-commissioners-promedica-glass-city-center-naming-rights/512-5999ecfd-1ab6-4101-82ee-57c6a22488ff New Glass City Center Naming Rights Agreement Approved by ProMedica