Ohio
OHIO Eastern social work student awarded fellowship for self-advocacy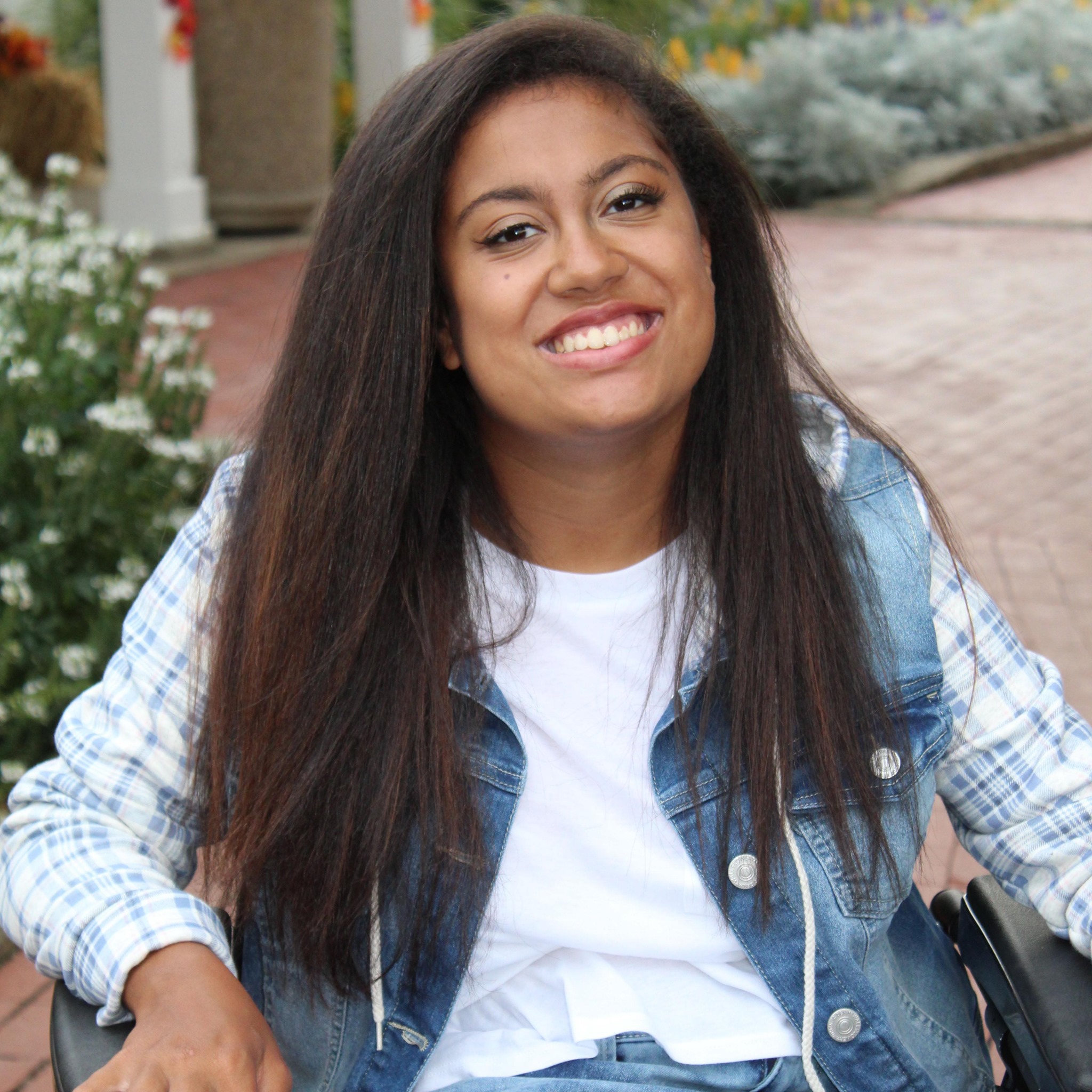 At 22 years old, Kelsi Weaver is a disability advocate with cerebral palsy who is making her mark on the world. In a testament to her commitment to empowering disabled women and girls, she has been selected to serve as a fellow for the Self Advocacy Resource and Technical Assistance Center (SARTAC). 
The SARTAC Fellowship is a year-long opportunity for self-advocates to develop and grow their skills as leaders in the self-advocacy movement. The fellows work with a supporting host organization on policy issues or a project that can help develop their leadership skills.
"Through this fellowship, I plan to focus my project specifically on disabled women and girls because I am a proud disabled woman myself," Weaver said. "I belong to a group who is often not represented when it comes to getting involved in civic engagement. Through this fellowship, I hope to create a guide that empowers women and girls with disabilities to be passionate about civic engagement."
In addition to her commitment to the SARTAC Fellowship, Weaver also serves on the Ohio Self-Determination Association (OSDA) board and the Council of Ohio Leaders (COOL). Currently pursuing her bachelor's degree in social work at OHIO Eastern, she is dedicated to both her studies and her passion projects.
"Kelsi is a hard-working, compassionate social work student with a goal of advocating for reasonably accessible services for all," Warren Galbreath, OHIO Eastern associate professor of social work shared.
Through her fellowship project, "Liberty and Justice for All Means All,' A look into Disabled Women and Girls' Involvement with Civic Engagement," Weaver aspires to create a comprehensive guide that will empower women and girls with disabilities to actively engage in civic matters. It will serve as a resource to provide, the necessary tools and information for disabled individuals to become involved in various aspects of civic engagement, ranging from voting to pursuing leadership roles. Additionally, Weaver sees this fellowship as an opportunity for personal growth, as she is excited to learn new things and gain valuable experiences while developing the guide.
 "I was happy to see Kelsi's fellowship award from SARTAC," OHIO Eastern Dean of Campus and Community Relations David Rohall said. "Her project to help encourage disabled women to get involved in the community and take on leadership roles reflects the goals of our campus to support leadership development in the region."
Weaver's motivation for applying for the fellowship came from a personal passion for civic engagement and a strong desire to make a positive impact on her community. Encouraged by a friend who had previously participated in the fellowship, Weaver saw this as a perfect opportunity to channel her energy into creating positive change.
In her blog "Powerfully Disabled," Weaver writes about disability issues and shares her own inspiring story, with a focus on advocating for disability rights and inclusion. It serves as a platform to raise awareness and amplify the voices of disabled individuals. To learn more about Weaver or to follow her fellowship journey, visit her blog.
https://www.ohio.edu/news/2023/08/ohio-eastern-social-work-student-awarded-fellowship-self-advocacy OHIO Eastern social work student awarded fellowship for self-advocacy