Ohio
Ohio Senior Wins Air Force Health Professional Scholarship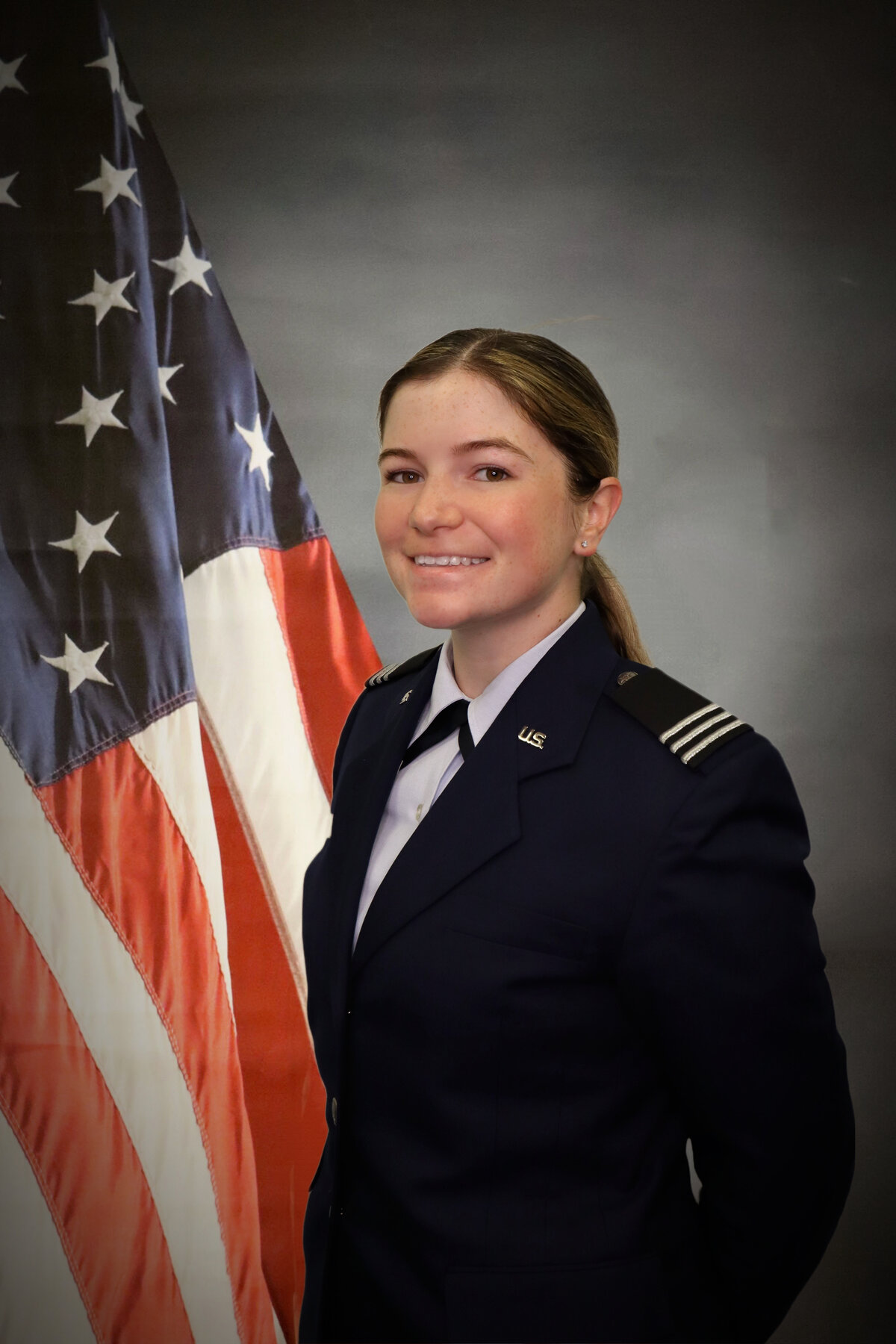 Deborah Swegan Air Force ROTC A cadet and senior at Ohio University, he was recently awarded a competitive scholarship to pay for medical school. of ROTC cadets only.
This is the second year in a row that an Ohio Air Force cadet has been selected for a competitive scholarship. A 2021 scholarship recipient, Ensign Skylar Boggs is currently in his freshman year at the Heritage College of Osteopathic Medicine.
The Air Force Health Professional Scholarship fully covers tuition and fees at an accredited U.S. medical school of the recipient's choice. Recipient also earns an annual salary of $33,000, including a contract bonus for students who agree to her four-year commitment to the U.S. Air Force.
A first-generation student from Niles, Ohio, majoring in biological science A minor in Aerospace Studies, Swegan is the Deputy Commander of Air Force ROTC Detachment 650 in Ohio and is responsible for ensuring the quality of training is of the highest standards. She says she loves working with young cadets and training them to prepare them to become leaders in the U.S. Air Force and Space Forces.
Swegan has also served as a research assistant at Ohio University's Edison Institute for Biotechnology, where she works at the Coptic Institute, reporting directly to researcher Reetobrata Basu, who has combined growth hormone antagonists with various chemotherapy treatments. We are studying the effect of reducing chemotherapy resistance. multiple cancers. Her position is funded by AMVETS (American Veterans) through the support of the Kopchick Laboratory.
As Sweegan prepares to graduate in the spring, he has applied to several medical schools in and around Ohio, any of which will make Air Force Health Professional Scholarships available.
"Air Force ROTC has given me the confidence to pursue my dream of becoming a doctor," Sweegan said. "It also gave me the tools to become a better leader for future airmen."
For more information about the Ohio University Air Force ROTC, please visit: ohio.edu/afrotc or email afrotc650@ohio.edu.
https://www.ohio.edu/news/2022/11/ohio-senior-earns-air-force-health-professions-scholarship Ohio Senior Wins Air Force Health Professional Scholarship