Ohio
Ohio University Announces 2023 Kiplinger Fellows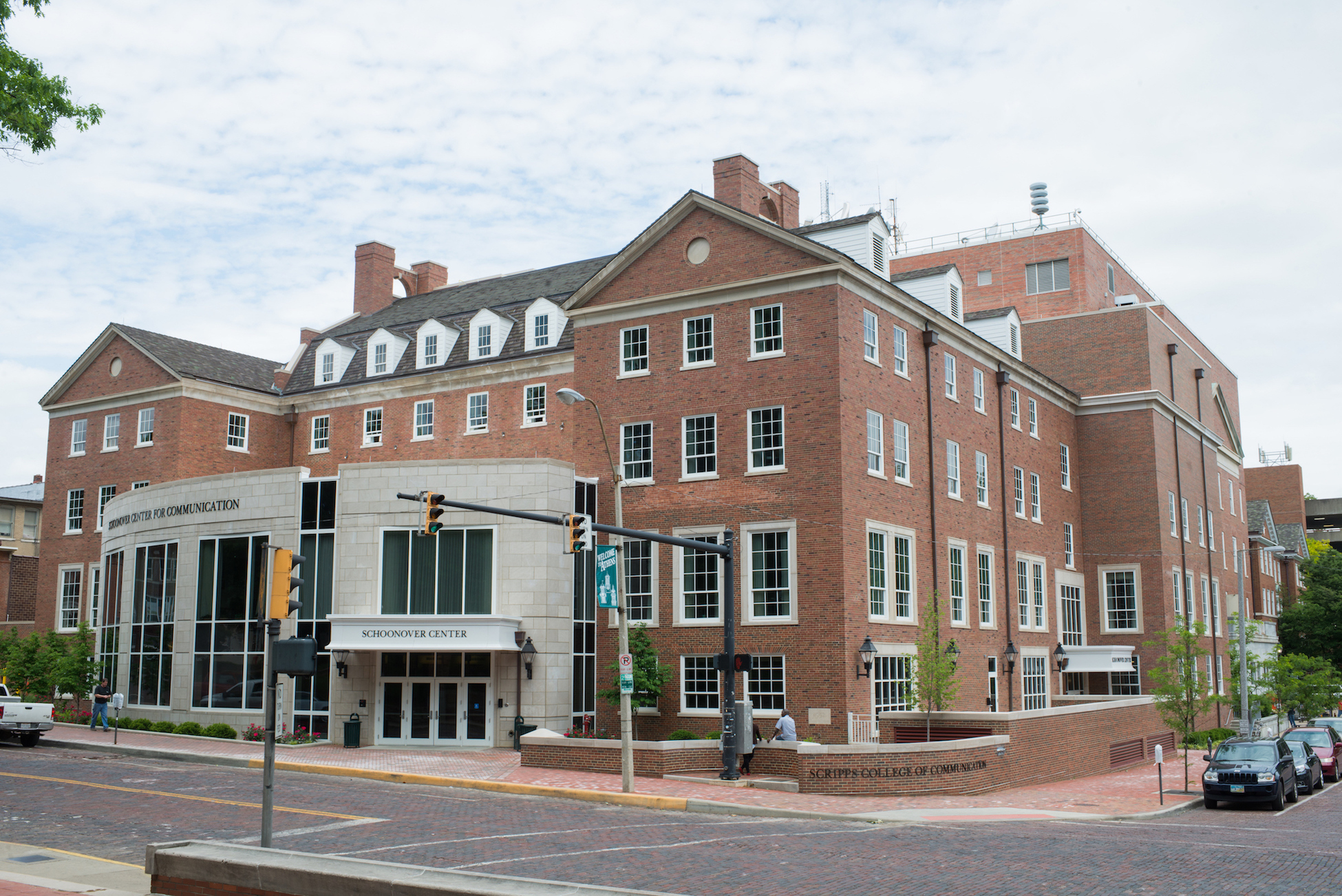 Ben Siegel
Scoonover Center
19 journalists from 12 countries will participate in the Kiplinger Fellowship's 50th Anniversary class, March 19-24 at Ohio University.
Journalists represent some of the most respected news outlets in the region's print, online, television and communications services.
Journalists who primarily cover politics will join us in covering political discourse, the theme of this year's key issues, and saving democracy.
"Each year, we want to examine a global issue that has reached a critical stage and look at the news coverage to determine how we can improve journalism on that issue," said Kiplinger's executive director. Kevin Z. Smith says. "Last year, on campus, he worked with 20 environmental journalists to look at improving climate change reporting.This year, we step into a very tense world of politics. "
Smith said this week's program will examine issues such as extremism and violence, culture wars, campaign finance, the impact of social media, polls, the impact of social justice and free speech, as well as coverage of political campaigns. It is said that it will be done.
"Many of these issues transcend borders and cultures and play complex roles in politics and governance. Most of these Fellows cover political turmoil in their own countries," Smith said. "The day I told a Peruvian journalist that he had been accepted into the fellowship, he was busy reporting the story that the country's president had been deposed, but the leader dissolved the entire parliament and judiciary. That's where we are."
Six American journalists from Ohio, Kentucky, New York, Texas and Washington DC will join journalists from Bangladesh, Bulgaria, Canada, El Salvador, Guatemala, Nepal, Pakistan, Peru, Spain, Ukraine and Venezuela.
The 2023 Kiplinger Fellows are:
USA/Canada
Brandon Bounds, Digital Content Producer, WBNS-TV.columbus, ohio
Morgan Trau, State Capitol Reporter for WEWS-TV News 5;Cleveland, Ohio
Georgia Godfrey, Anchor, FOX56.Lexington, Kentucky
Kira Lerner, Democracy Editor, Guardian US. washington dc
Zach Hersh, freelance reporter and producer.Brooklyn, New York
Andrew Schneider, Political and Government Reporter, Houston Public Media, TX
Lisa MacGregor, Morning News Anchor and Reporter, Global News TV.Canada, Edmonton
Marsha MacLeod of The Globe and Mail.Canada, Ottawa
Jiang Lam, Reporter, Politico.Canada, Ottawa
International
Freelance journalist Jeffrey Abbott.Guatemala City, Guatemala
Saul Hernandez Alfaro, co-founder and executive director of FOCOS-TV.San Salvador, El Salvador
Binita Dahal, Broadcast Journalist, BBC Nepal Service.Nepal, Kathmandu
Maria Grynevych, co-owner and editor-in-chief of Socportal Media Agency.Kyiv, Ukraine
Santiago Gomez, Anchor, Political Commentator, Latina Noticias.Lima, Peru
NEWS24 Senior Reporter Shah Ali Joy.Dhaka, Bangladesh
Bloomberg Linea Senior Reporter Rayleigh Lujan.Caracas, Venezuela
Kunwar Khuldune Shahid, Correspondent, The Diplomat.Lahore, Pakistan
Natalia Segura, political reporter, Agència Catalana de Notícies (ACN), Barcelona, ​​Spain
Rosen Tsvetkov, journalist, bTV Media.Sofia, Bulgaria
https://www.ohio.edu/news/2023/01/ohio-university-announces-2023-kiplinger-fellows Ohio University Announces 2023 Kiplinger Fellows