Ohio
Ohio University Southern to host the unveiling of local sculpture artist's collection on Aug. 31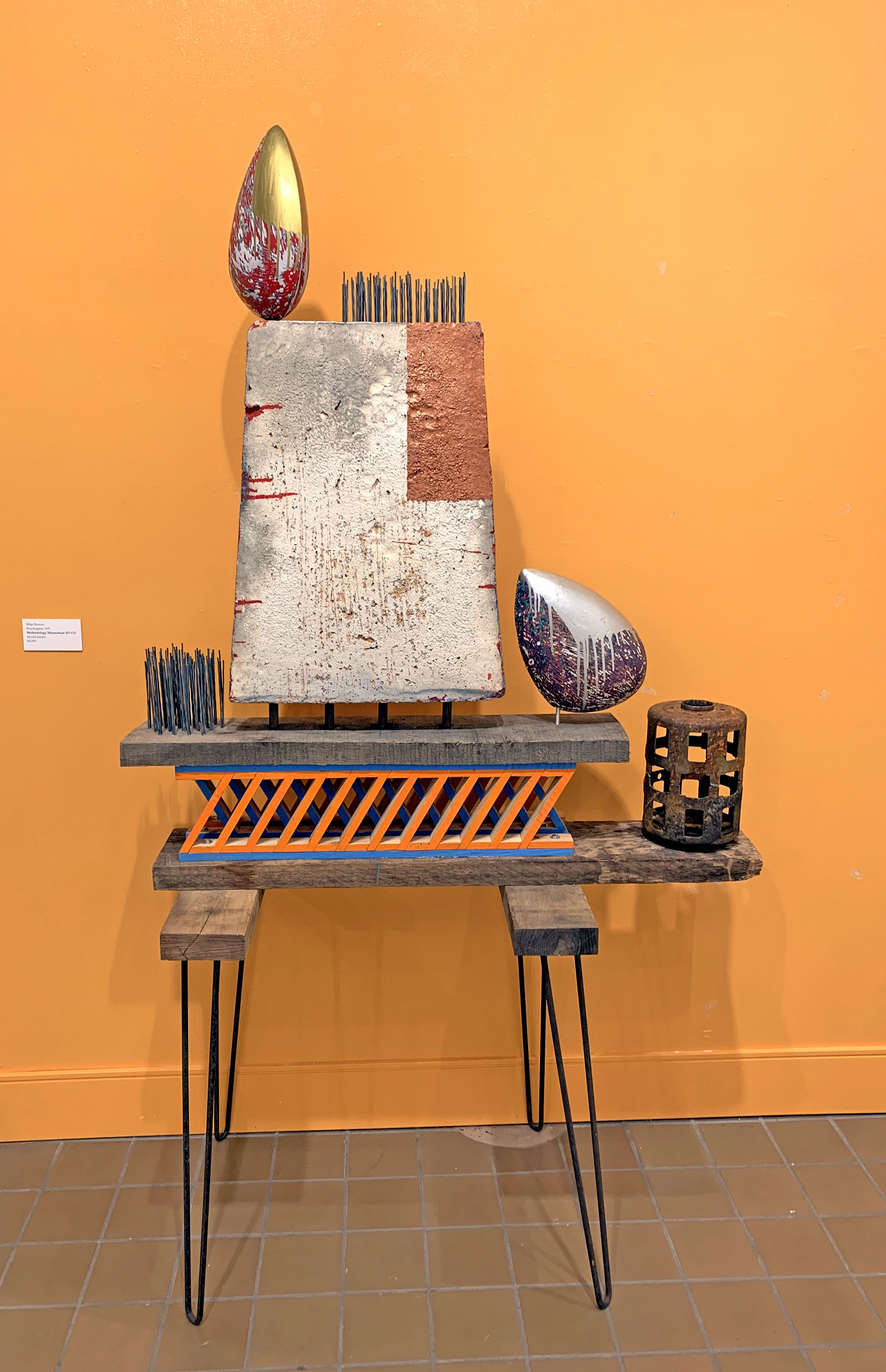 A blend of industry and nature takes center stage as sculpture artist Mike Bowen unveils his collection at Ohio University Southern's Art Gallery. The opening reception is scheduled for Thursday, Aug. 31, from 5 to 6:30 p.m., offering art enthusiasts a chance to immerse themselves in Bowen's world of mixed media sculptures.
Bowen, a native of Huntington, West Virginia, has garnered attention and acclaim for his distinctive approach to sculpture. With a career spanning over two decades, Bowen has masterfully combined a diverse range of materials, infusing his creations with a striking balance between industrial remnants and the allure of the natural world.
"My work primarily has always been, since graduate school, built with industrial objects. Especially dilapidated, worn-out industrial objects," he explained. "I find beauty in these elements that might otherwise be overlooked – the geometric patterns of steel bridge girders, the weathered steel of industrial buildings – they all tell a story of our history."
Bowen's sculptures, often featuring ceramic components, wood, mixed media and found objects, bridge the gap between man-made structures and the surrounding landscapes. His works invite viewers to contemplate the coexistence of industry and nature, challenging preconceived notions about the visual impact of human progress on the environment.
The upcoming gallery opening will showcase an array of Bowen's sculptures, each meticulously crafted to convey a sense of harmony between the industrial and the natural. Visitors can expect to pour over the intricate details that capture the essence of both worlds, creating an immersive experience that encourages introspection.
Reflecting on his artistic journey, Bowen explained how his family's background in various trades influenced his multidisciplinary approach. "I've always just helped and learned, picking up techniques from different trades," he said. "It's about not limiting yourself to just one way of doing things, but embracing a wide range of tools and skills to enhance your creative expression."
Bowen's passion for sharing knowledge is also evident in his role as a gallery director and sculpture professor at Morehead State University. He encourages his students to explore various techniques and materials, fostering a mindset of versatility and experimentation.
The gallery opening will be an evening of inspiration, inviting attendees to contemplate the beauty that emerges when mankind's creations intertwine with the natural world. "I hope to illuminate and memorialize, through the use of similar materials and textures, the way our need to build and move forward as a society can be beautiful, even in the rawest or worn-out parts," he said.
For art enthusiasts, students and the Tri-State community, Mike Bowen's sculptures will offer a glimpse into a world where industry and nature coalesce. Don't miss the opportunity to witness this convergence at the opening reception at Ohio University Southern's Art Gallery from 5 to 6:30 p.m. on Thursday, August 31. The reception will feature live music from local musicians Emily Jamison and MacLean James, as well as light refreshments. The exhibit will be on display through Sept. 22.
https://www.ohio.edu/news/2023/08/ohio-university-southern-host-unveiling-local-sculpture-artists-collection Ohio University Southern to host the unveiling of local sculpture artist's collection on Aug. 31