Ohio
Photojournalism provides multi-platform skills Ohio graduates use every day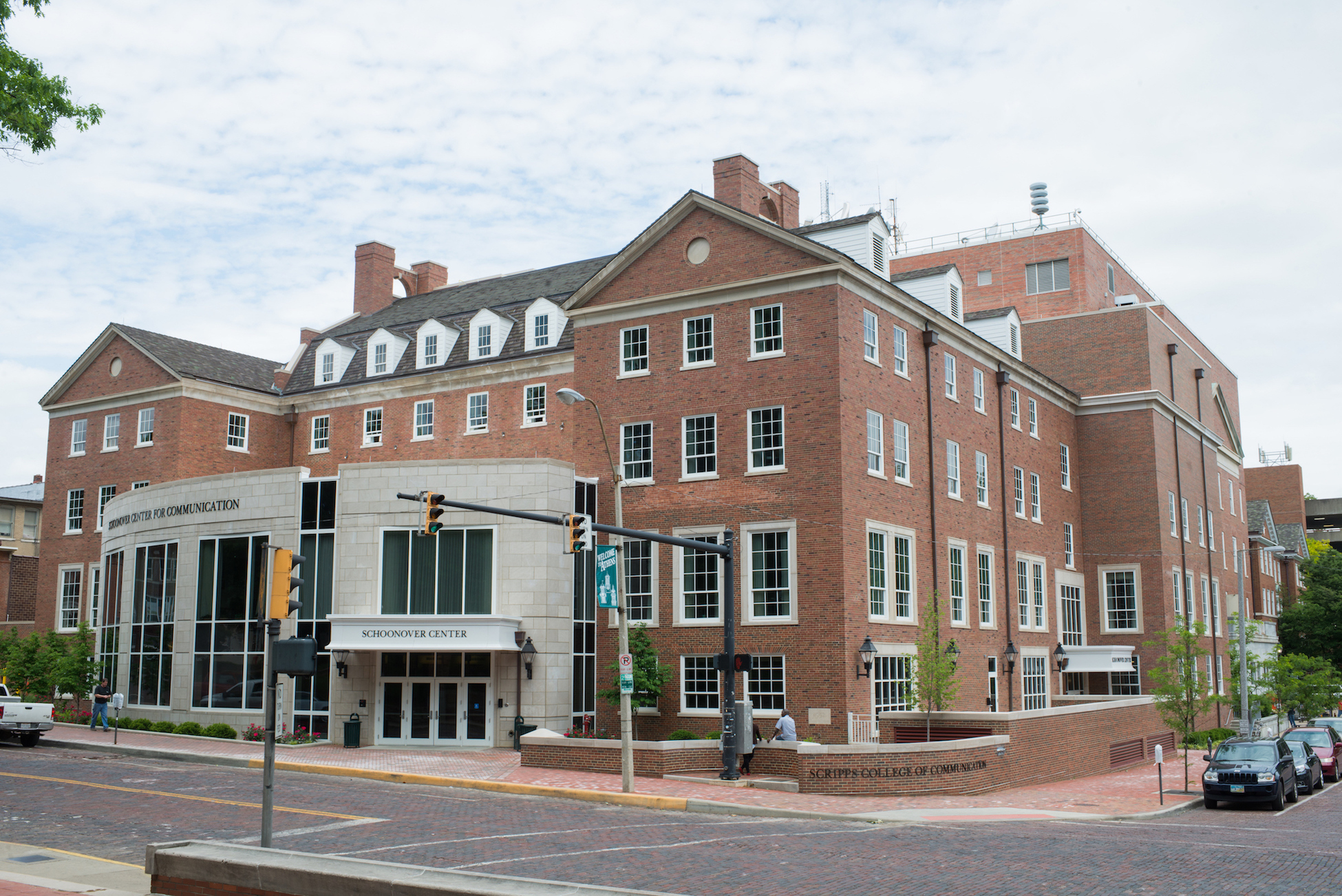 Ben Siegel
Scoonover Center
(Every month, Scripps College of Communication alumnus Ken Klein rounds up trends and achievements across the college. June examines the multimedia skills of visual journalists.)
Yes, Hannah Ruhoff (VisCom '20) takes pictures. She shoots award-winning images for sports, breaking news, features and more.
She also writes news reports. She also creates TikToks for The Sun Herald, a McClatchy-owned publication in Southern Mississippi. In April, Lukhov's TikTok had more than 1 million views in the first 20 days of the month. Topics range from a water park opening in Foley, Alabama to gun violence in Biloxi, Mississippi.
"The role of the photojournalist is no longer one-dimensional," sums up Terry Ayler, professor emeritus and co-founder of Ohio University's School of Visual Communications. "Most photographers need to create sound, sound editing, still images, digital video, script and produce for print, streaming, broadcast and social media. And commercial drone licenses are universal. It's becoming a requirement."
As the job market changes, so does visual communication training. Was Lukhov video trained?
"Yes, Ohio University's photojournalism major includes a video course," Luhoff says. "It didn't involve creating a TikTok, but it's a skill that can be applied."
At ProPublica, VisCom alumnus Boyzell Hosey is Senior Editor for Visual Storytelling.Hosie will manage $200,000 innovation grant To "develop photographers and other visual reporters who improve investigative skills and help professional publica explain complex investigations beyond traditional narratives and ultimately engage diverse audiences."
Nationally, Ohio University alumni represent the expanding multi-platform role of visual journalists.
Los Angeles
Forty-three visual journalists at Ohio University have won the Pulitzer Prize, according to Tim Goheen, director of the School of Visual Communications.
Pulitzer Prize-winning alumnus Marcus Yam swept the world's photography awards for his coverage of the US withdrawal from Afghanistan, the Gaza conflict and the war in Ukraine. A talented photographer who honed his skills at Ohio University after a career in aerospace engineering, Yam also writes from the International Date Line around the world. When the Los Angeles Times sent him to London to cover Queen Elizabeth II's funeral, Yam complained: copy and photos.
Yam's scathing social media post from Ukraine included short sentences in the present tense describing images of war.
washington dc
Alumnus Kainaz Amalia received her Master's Degree in Photojournalism in 2008 from the School of Visual Communication.
Since 2022, she has been the Washington Post's National Visual Enterprise Editor, a key role she describes as "overseeing immersive, visual-first stories for The Washington Post's National Desk." In addition to working closely with reporters and editors from all of National's news teams, she also works with the audio, data, design, graphics, photography and video departments to improve the Post's reporting. I'm here. "
Orlando
Patrick Connolly (VisCom '17) is a multimedia journalist for The Orlando Sentinel.
"As part of the Things to Do team, I take videos, photos, and write articles about Orlando's thriving entertainment scene," says Connolly. "I am also working on a series called Central Florida Explorers, a blog about finding unique Florida experiences and sharing them with the world through visuals and text."
Columbus and Dayton
In Columbus, Gannett-owned Dispatch recently asked photojournalist Barbara Perenick, BA '01, to expand her role by working more closely with editors and reporters to develop and publish articles. bottom. Perenic describes himself as "a visual storyteller and a piñata of ideas."
Perenich and his spouse David Jablonski (BSJ '99) attended the EW Scripps School of Journalism (July 11-152023).
Sports journalist Jablonski is a writer, photographer and videographer for Cox First Media, including Dayton Daily News, Springfield News-Sun and Journal News.
Anchorage
Similarly, multimedia journalist and VisCom alumni Mark Lester shoots stills and produces videos and articles for the Anchorage Daily News. Stories are written and photographed by Lester on a regular basis.
Louisville
The ability to find and capture compelling images remains a valuable skill, including in "mobile journalism" generated by smartphones with high-quality cameras.
In Louisville, commercial photographer Dan Dry of marketing/PR/advertising agency PriceWeber has won over 400 photography awards, including the premiere of the Kentucky Derby for decades. Dry shares his daily "art finds of the day captured on his iPhone" on his social media.
"What I do every day these days to use my iPhone camera to post on social media isn't all that different from what I did as a student at Ohio University," Dry says. "My roommate, Joe Vitti, and I, 47 years ago, roamed the countryside of the County of Athens with Nikon cameras in search of what was then called 'wild art'. Joe to the Post, I to the Athens Messenger. "
https://www.ohio.edu/news/2023/06/photojournalism-offers-multi-platform-skills-ohio-alums-are-using-everyday Photojournalism provides multi-platform skills Ohio graduates use every day