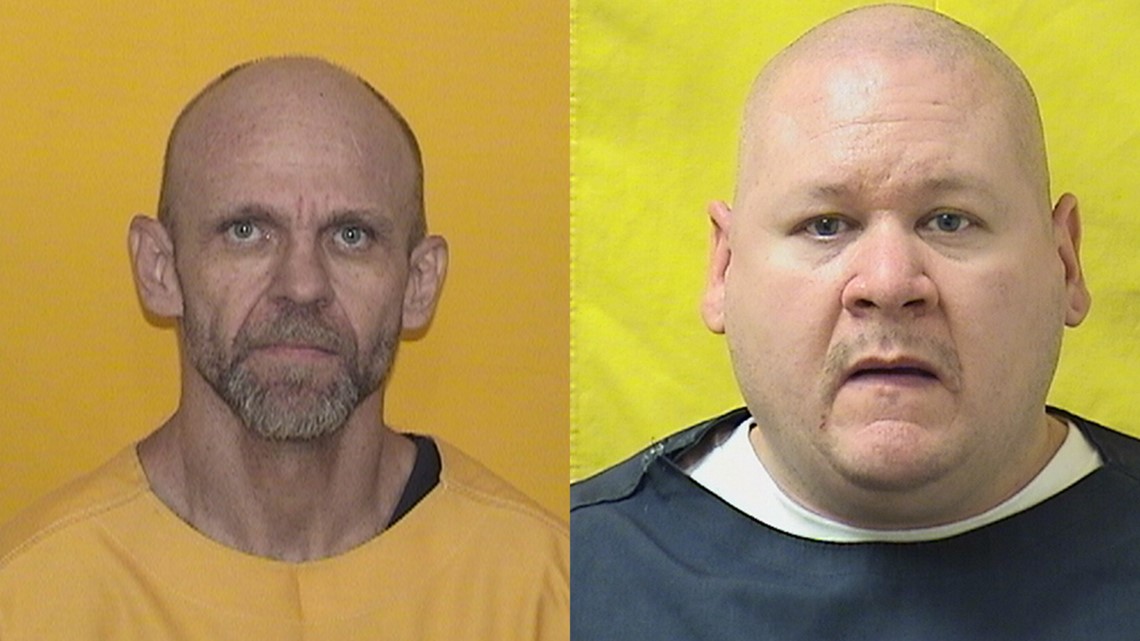 James Lee was arrested by authorities in Henderson, Kentucky. Bradley Gillespie is still on the run.
LIMA, Ohio — One of two prisoners who escaped from a Northwest Ohio prison was found and arrested in Kentucky on Tuesday.
In Henderson, Kentucky, authorities have arrested 47-year-old James Lee, who is in custody on burglary, burglary and safe-breaking charges. Additional information about his arrest was not immediately available.
He and 50-year-old Bradley Gillespie were reported missing. Allen Oakwood Correctional Facility The incident occurred in Lima, according to the Ohio Department of Rehabilitation and Corrections.
During a POW count investigation at 11 a.m. Tuesday, ODRC officials discovered Lee was missing. The AOCI superintendent approved an emergency tally of all prisoners in the facility, and the escape post was guarded. Gillespie was later found missing as well.
The ODRC has notified law enforcement and officials in multiple jurisdictions. The Allen County Sheriff's Office and Patrol responded to the facility.
In the course of the investigation, prison authorities determined that Gillespie and Lee were last seen on surveillance video inside the facility at 8:41 a.m. Monday.
Gillespie was in prison on murder charges. He is described as 6 feet tall, 200 pounds, bald and with blue eyes.
The ODRC said they were considered dangerous and anyone spotting them should call 911 immediately.
Authorities have set up a perimeter in Henderson and are searching the area for Gillespie.
Bounties of up to $20,000 are offered by the Federal Marshals Service and OSHP.
https://www.wtol.com/article/news/local/ohio-prison-escape-2-men-missing-from-allen-oakwood-correctional-institution/530-87aeb0be-d9ee-456f-b007-9c5e4979cb0b Robber who escaped Allen County Jail arrested in Kentucky