Ohio
St. John's Basketball Advances to State Semifinals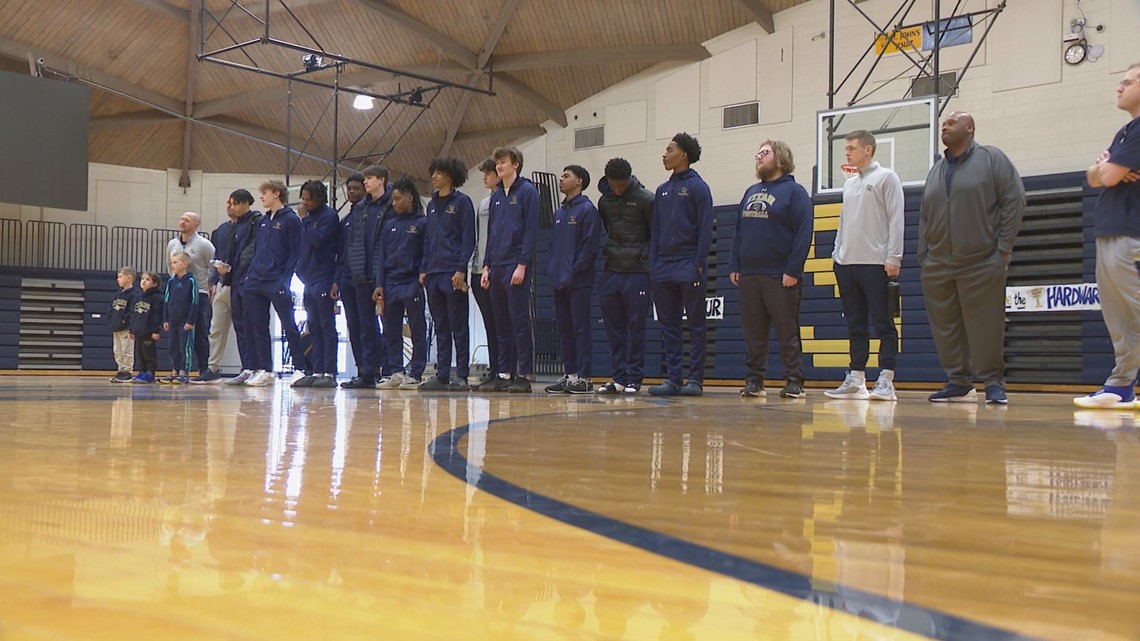 The team gets a proper send-off to Dayton on Friday to face Archbishop Hoban in the state title game.
Toledo, Ohio — Update: The St. John's Jesuit basketball team lost to Archbishop Hoban in Saturday's state semifinals 49-36.
of St. John's Jesuit Titans Basketball Team After receiving a proper send-off in front of students and community members on Friday afternoon, the team traveled to Dayton to face Archbishop Hoban of Akron in the state semifinals.
"I'm very excited. It's my first time going on a big stage with a lot of people." CJ Hornbeak Said.
St. John's are playing in the state semi-finals for the first time since 2009.
Head coach Mike Shane said, "It's so cool for the players. They deserve it. They've done a good job of representing our community in so many different ways." It's a wonderful feeling to be able to experience that."
This will be Shane's first appearance in the state semifinals as head coach, but he was on the court with the St. John's team that finished in the state runner-up in 2004.
"The last few days you've been kind of like a lazy coach getting ready for the next game," Shane said. "I think you're going to appreciate it when it's all over. We try to appreciate it a little bit when we're there, but at the same time, we're there to win the match."
Hornbeak has led the Titans so far, but he's second on the school's all-time scoring list behind 2013 alumni, Mr. Basketball Ohio's Mark Loving.
"It means a lot," Hornbeak said. "I've been here he's been playing for four years. We've had a lot of ups and downs throughout the season. This is my last season and the mentality is 'win or go home.' We don't want it to end. We want it to continue."
The Titans will face the Archbishops of Hoban on Saturday at the University of Dayton Arena.Tip off is set for 8:30pm
https://www.wtol.com/article/sports/local-sports/st-johns-basketball-state-semis-sendoff/512-66202a53-bc5a-4a92-8ff6-5bdea0397c87 St. John's Basketball Advances to State Semifinals