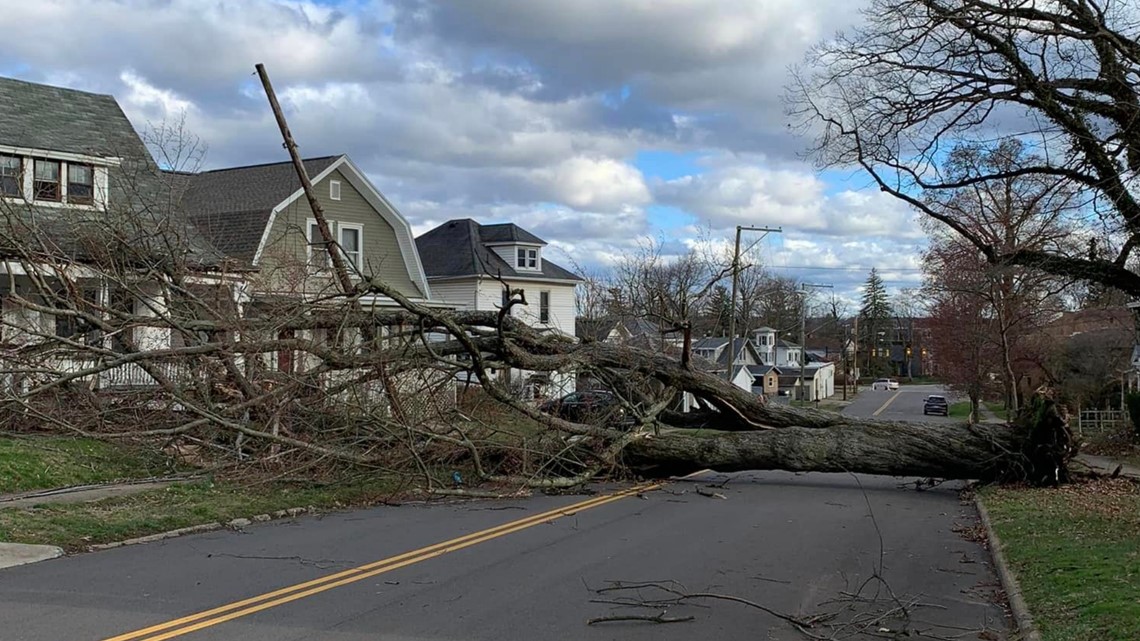 Columbus, Ohio — AEP Ohio It said 70% of statewide power had been restored after Saturday's storms left more than 125,000 customers without power.
Power companies say more than 2,000 power lines, trees, contractors, assessors and support personnel are working to restore power. 734 spans of power lines and 145 damaged utility poles needed repair. Wind gusts of up to 60 mph and saturated ground knocked down numerous trees, utility poles and power lines across the state.
AEP Ohio said efforts to restore power could last several days due to the extent of damage from Saturday's high winds. Customers are urged to prepare for a possible multi-day outage.
More than 20,000 customers still without power as of 8 p.m., according to AEP Ohio's power outage map
View blackout map here.
AEP offers the following tips on how to prepare and deal with potential outages.
Doppler 10 Weather Resources


https://www.10tv.com/article/news/local/ohio-power-outages-high-winds-aep/530-981d5fad-1acd-46d5-9f56-ad0e8c73564d Thousands of blackouts reported in Ohio due to high winds