Ohio
Three injured after school bus crashes in Columbus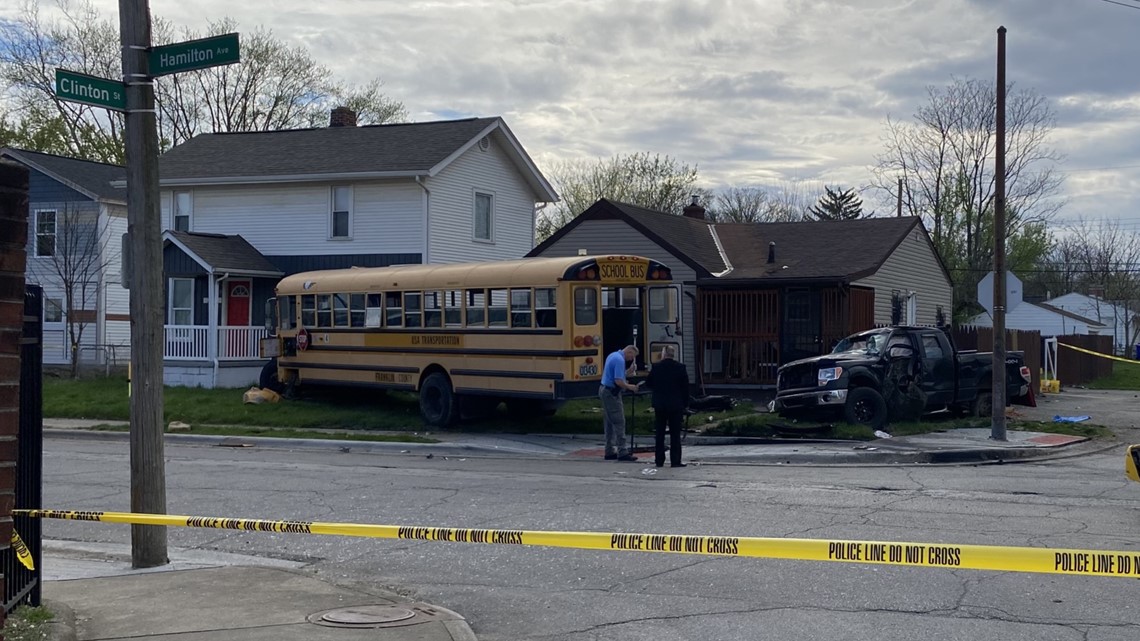 The Columbus Police Department said it received a call about the crash on Clinton Street and Hamilton Avenue around 3:50 p.m.
COLUMBUS, Ohio — Three people, including a child, were injured in a crash involving a school bus and a truck in the South Linden neighborhood on Friday.
The bus was moving south as the Ford F-150 was moving west on Clinton Street approaching Hamilton Avenue. Cars collided at an intersection.
Police said the passenger in the truck was taken to Grant Medical Center in critical condition but survived.
The child on the bus was taken to a national children's hospital and is said to be in a stable condition. The truck driver was taken to The Ohio State University Wexner Medical Center and is in stable condition.
Police initially said four people were injured, but later said only three were injured.
Police said the bus was linked to a private school.
This is a work in progress and will be added as more information becomes available.
https://www.10tv.com/article/news/local/school-bus-crash-south-linden-neighborhood-columbus-clinton-street-hamilton-avenue/530-908d1a1b-4a2c-4149-ba65-d981e516dc66 Three injured after school bus crashes in Columbus