Ohio
Toledo police shoot robbery suspect dead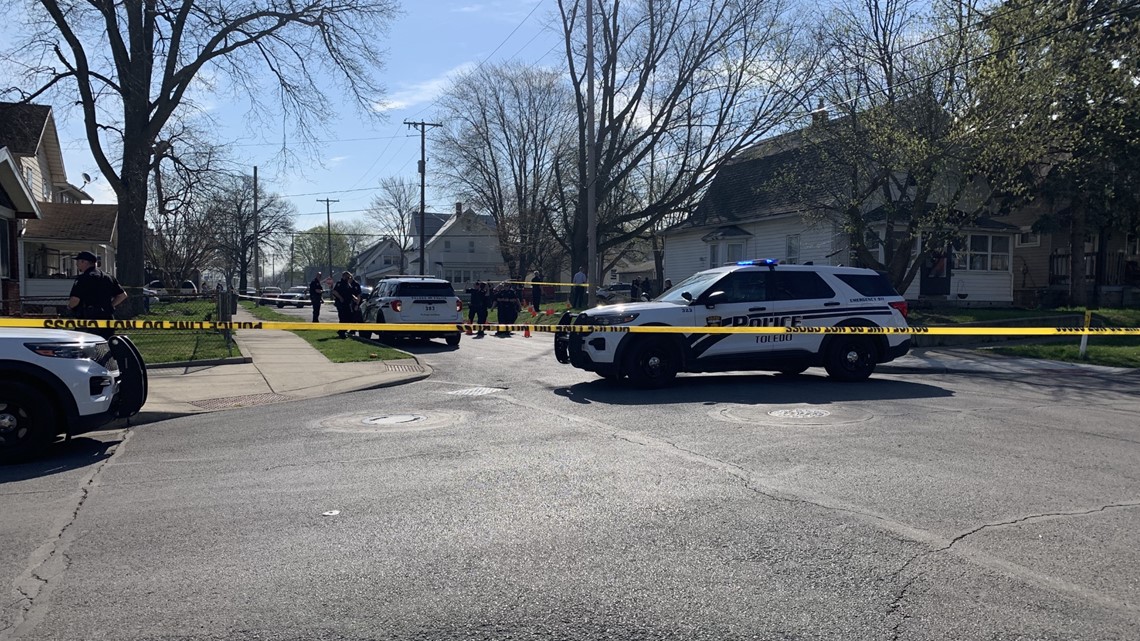 Dozens of police cars arrived in the Dryden Drive and Barmers Avenue area Friday morning after a "serious incident."
TOLEDO, Ohio — Toledo police officers shot dead a robbery suspect in west Toledo Friday morning.
After receiving the first call at 9:41 a.m., dozens of law enforcement vehicles answered the area of ​​Dryden Drive and Belmaas Avenue in West Toledo.
Two men robbed a Dollar General on Phillips Avenue just before 9:30 a.m. and also robbed a customer, according to a Toledo police news release. Police saw the suspect leaving the store and pursued him on foot, the release said.
During the chase, police allege one of the suspects shot at least one shot at an officer and evaded arrest. He claims to have seen him.
According to Toledo police, the suspect refused to comply with verbal orders to drop the weapon, pointed the gun to his head, and finally pointed it at police.
The suspect, 16-year-old Jameson Turnbull, was taken to St. Vincent's Hospital, where he died. Turnbull's cause of death from multiple gunshot wounds was ruled a homicide.
A second suspect was later found and arrested, police said.
Officers considered non-lethal options to subdue the suspect before opening fire, according to a news release. Police said first responders immediately helped the suspect.
No officers were injured. The officer who fired the weapon will be placed on paid administrative leave in accordance with the terms of the collective bargaining agreement between the city and the union representing the officer.
Police said they would hold a press conference soon to release more information, including footage from the cameras worn by officers.
https://www.wtol.com/article/news/crime/toledo-police-respond-critical-incident-west-toledo/512-af80f0a2-68f1-42bd-9be2-06cc930551f0 Toledo police shoot robbery suspect dead