Ohio
Tornado hits Texas and Oklahoma, destroying at least 50 homes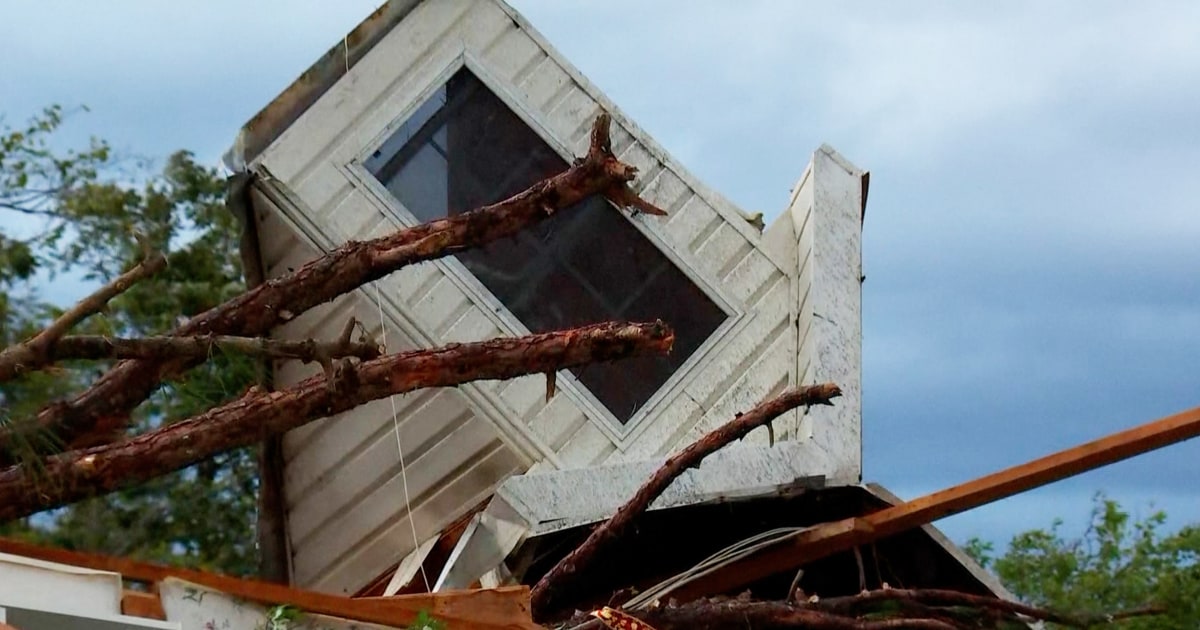 Tornadoes swept through parts of Texas and Oklahoma on Friday, destroying and damaging dozens of homes and injuring at least 10 people, officials said.
Two people are in a "serious but stable" condition, according to a statement posted on the Facebook page of the Lamar County Sheriff's Office in North Texas.
"Approximately 50 homes have been damaged or destroyed" in the county, the statement said, adding, "Over the next few days, multiple state and local agencies will assess, assess and remove the damage here. ' added.
Craig Holcomb of Mid-City Lamar County said: NBC Dallas-Fort Worth On Friday, he was able to see flying debris from the tornado. He said he and his wife hid in the bathtub.
"I make fun of people and talk about train noise all the time, and it just sounded like it," he said.
Across the northern Texas border in Oklahoma, a tornado raged through McCarten County in the southeastern corner of the state.
In the small town of Idabel, churches, medical centers and schools have been torn apart, according to the Associated Press. The Texas town of Powderly, about 45 miles west of Idabel and about 120 miles northeast of Dallas, was also hard hit, according to the Associated Press.
Oklahoma Governor Kevin Stitt tweeted that search and rescue teams and generators are being dispatched to the Idabel area. "My prayers are with the people of Oklahoma who were affected by today's tornado," he added.
The Oklahoma Emergency Management Agency's Kelly Kane said at least three other counties were also hit by storms, causing flash floods in some areas.
Tornadoes have also been reported in Arkansas, with storm systems heading toward Louisiana, according to the National Weather Service.
The National Weather Service's Storm Prediction Center reported 17 tornadoes in northeastern Texas, southeastern Oklahoma, and Arkansas late Friday. Storm surveys are usually done to see if a tornado has landed.
Associated Press contributed.
https://www.nbcnews.com/news/weather/least-50-homes-destroyed-tornadoes-rip-texas-oklahoma-rcna55801 Tornado hits Texas and Oklahoma, destroying at least 50 homes